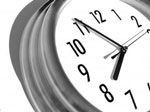 Training information for teams participating in 2021 ICF Canoe Slalom World Cup in Prague.
Official period training schedule:
https://www.canoeicf.com/sites/default/files/prague2021_training_schedule.pdf

Free official training before the competition will be organized from Sunday 6th June 2021.
Training during the year on the slalom course is possible the whole year around. It is necessary to respect the training schedule, which you can find here or posted at the course. If you want to be added into the training schedule, please make a reservation via e-mail This email address is being protected from spambots. You need JavaScript enabled to view it. at least a week in advance.
You will need to buy 1/2 day pass (100 CZK), day pass (200 CZK) or annual pass at the reception and have it visibly placed on your boat or helmet.

TRAINING FACILITIES AVAILABLE NEARBY
Slalom course in Prague – Štvanice - (10 min. by car, 40 min. by paddling)
Slalom course in Brandýs nad Labem – (20 min. by car)
Contact: Ondřej Chour, This email address is being protected from spambots. You need JavaScript enabled to view it., +420 602 234 059
Slalom course in Veltrusy (20 min. by car)
Contact: This email address is being protected from spambots. You need JavaScript enabled to view it., +420 721 986 477
Slalom course Roudnice (45 min. by car)
Contact: KK Roudnice, This email address is being protected from spambots. You need JavaScript enabled to view it., www.kkroudnice.cz
Slalom course in Roztoky (60 min. by car)
Contact: Mr. Holý, This email address is being protected from spambots. You need JavaScript enabled to view it., +420 602 362 818
Slalom course in Trnávka (90 min. by car)
Contact: RK STAN, This email address is being protected from spambots. You need JavaScript enabled to view it., www.rkstan.cz/slalomova_draha_trnavka
Slalom course in České Budějovice (120 min. by car)
Contact: Ondřej Pinkava, This email address is being protected from spambots. You need JavaScript enabled to view it., +420 731 410 796
More information here.