Thank you to all volunteers and fans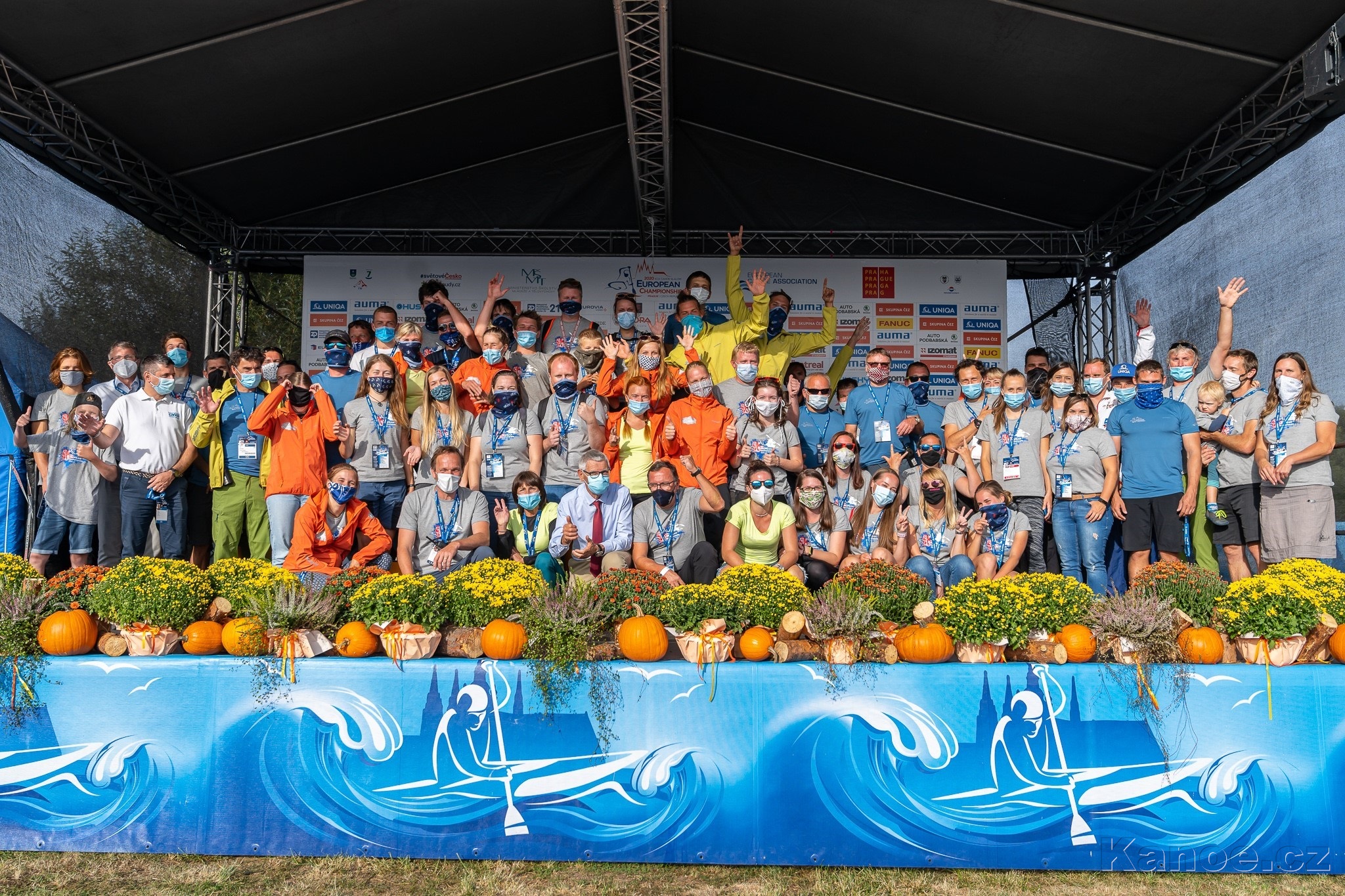 Just a couple of months ago, when it was finally decided that the 2020 ECA European Canoe Slalom Championships goes to Prague, nobody had a clear vision and prediction how it was going to be organised in such difficult times. But also in these days, the organising committee in cooperation with volunteers and with huge support from all international fans managed the event well. For all these reasons, we would like to thank to all participants, sportsmen, organisers and first of all, the volunteers and the fans of this beautiful sport.
"Big thank you goes to the whole organising committee but first of all to all volunteers who arrived to Prague also this year. It would not be possible to prepare such a big event like the European championships," thanked Jiří Rohan, the president of the organising committee. "I do believe, that we will meet here also next year under more positive circumstances preparinf the ICG Canoe Slalom World Cup on 11 – 13 June 2021," he added.
Thank you!!!