Jonáš Kašpar with Marek Šindler win in Prague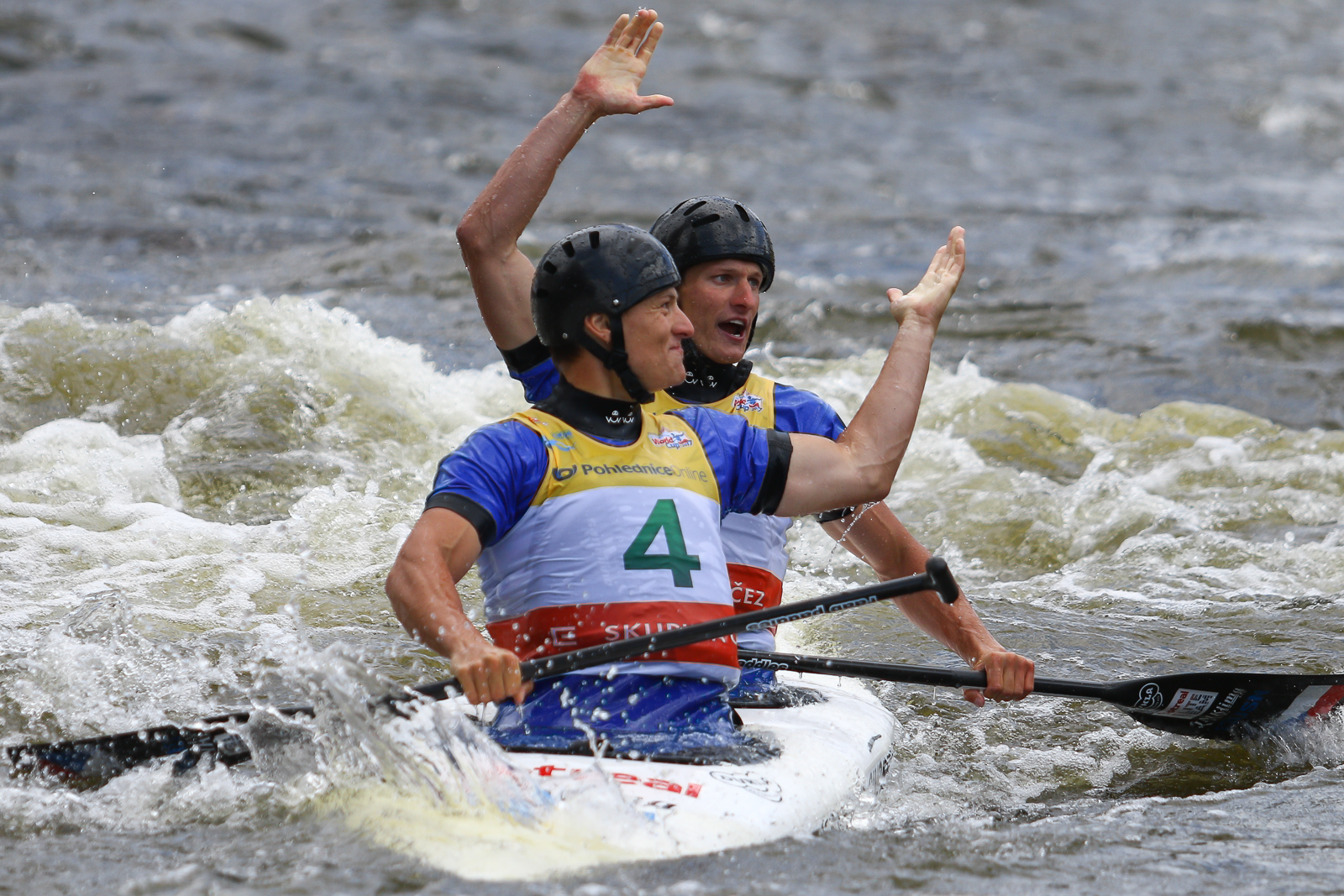 The C2 men category has its winners in Prague. Jonáš Kašpar with Marek Šindler confirmed the shape after the bronze from the European championships in Tacen and took gold in Prague.
Already three Czech boats were in the final of the C2 men category this year at the ICF Canoe Slalom World Cup. The couple Kašpar and Šinlder, who already won the semifinal, were also the fastest in the final on Saturday afternoon. They confirmed their dominance in the final and won the first medal at this year's World Cup series for the Czech colours.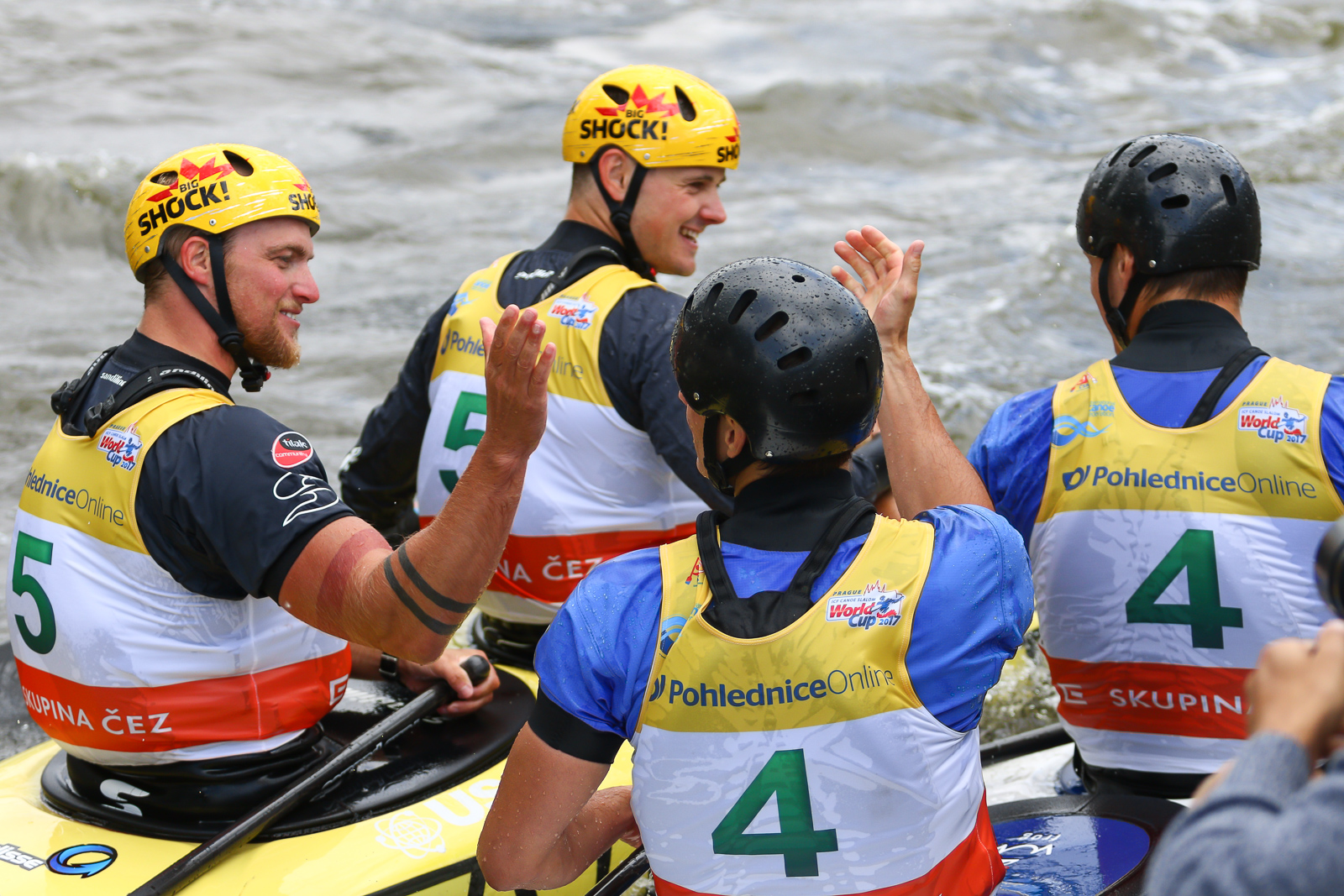 The next athletes of the famous coach and former world class paddler Ondřej Štěpánek - Ondřej Karlovský and Jakub Jáně finished after the mistakes on the gates number 3, 4 and 10 seventh. Two places behind them - Tomáš Koplík with Jakub Vrzáň.
Marek Šindler (CZE): "It was a great race and we managed all well. For sure, the bronze medal from Tacen helped us to gain some self-confidence. It is obvious we have a good support and we are in good shape. We won all race, all qualification rounds what is not an everyday thing. We enjoyed it a lot."
Jonáš Kašpar (CZE): "Great feeling and good competition. Especially the last two gates we managed very well and the atmosphere here was unbelievable. It was one of the best things which you can experience in your life, you cannot wish for more."
Photo: Jan Homolka