Two Czechs on top in K1 men final, Schubert from Germany reached medal after 3 years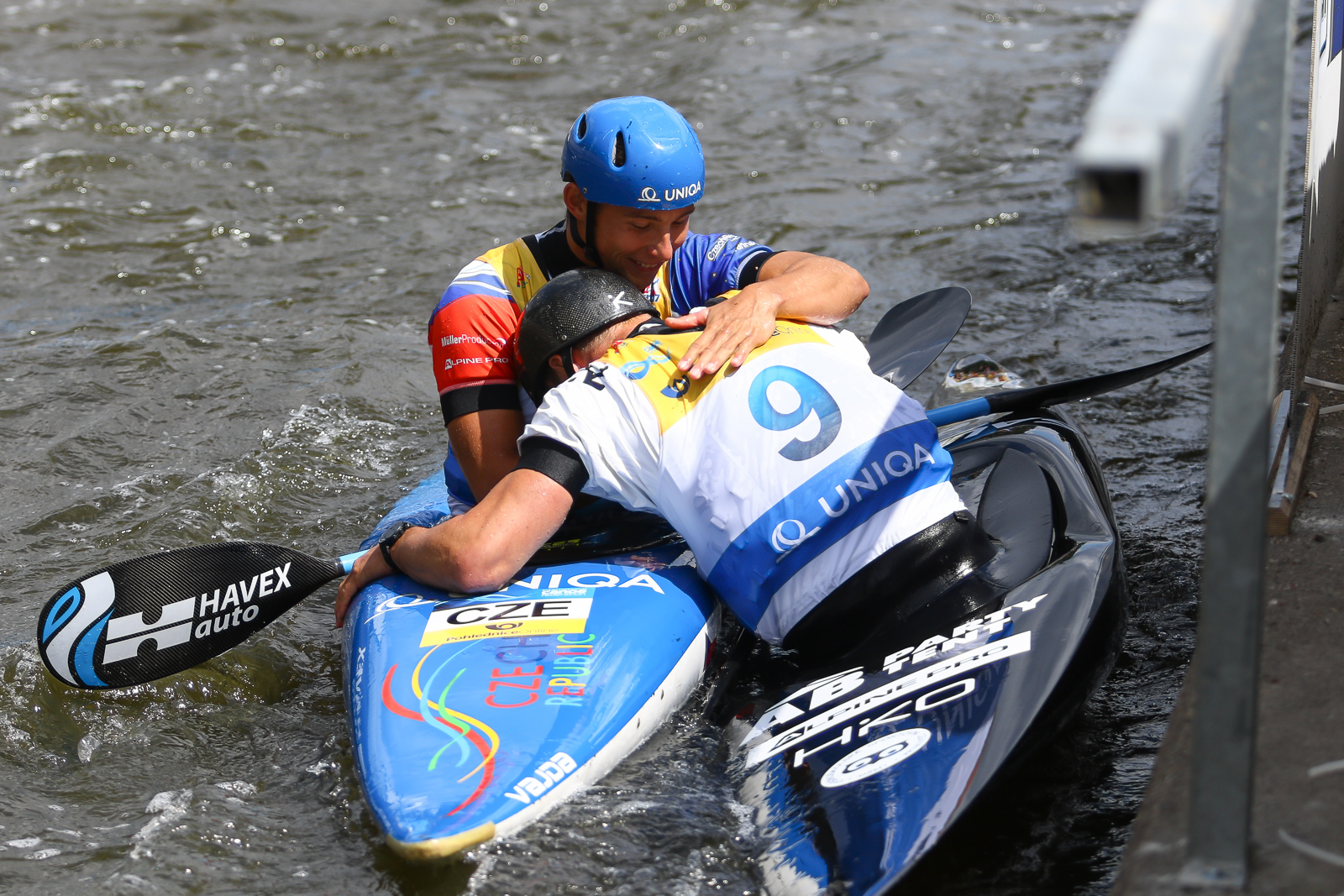 Gold and silver medal is hanging on neck of two Czech kayakers. It was amazing race for Vít Přindiš, who won semifinal and later became World Cup winner in K1 men category. Best of Czech kayakers made clean ride in 88,55 seconds.
"This is absolutely incredible feeling. I always hoped that I could be on podium or win race in Prague someday. And today I did it. I still got chills. I can´t believe this, that´s amazing. Semifinal was quite similar as final ride. When I was on start I didn´t know, how Jiří Prskavec went his ride, but I was sure he was good. But I am used to and focused just for myself and for my own performance," said Vít Přindiš.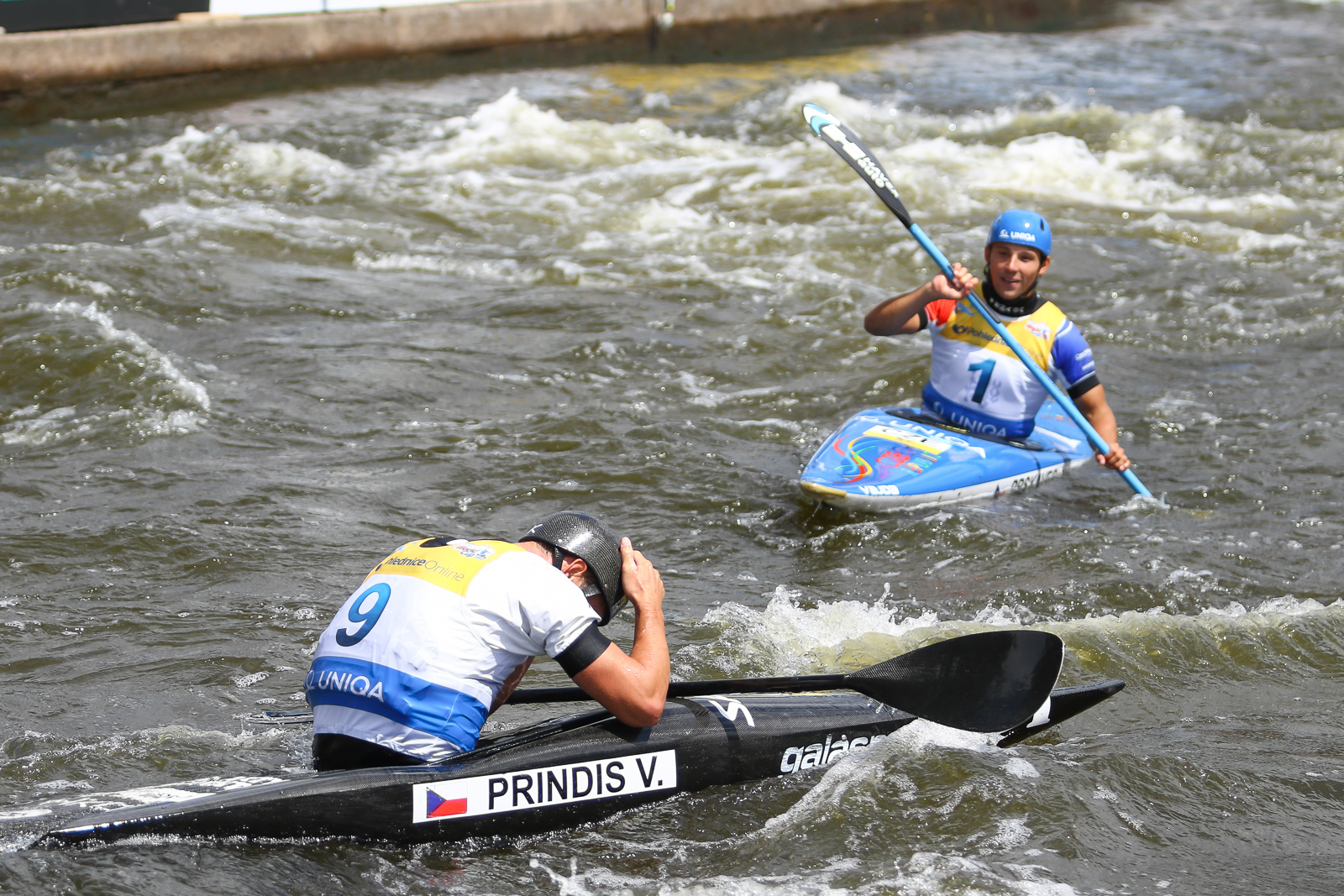 Second place belongs to his teammate Jiří Prskavec who lost gold medal because of 2 seconds of penalty. Otherwise he was the fastest man in men´s final. Third place was beated by Sebastian Schubert from Germany who also made clean ride.
"I am pretty happy about my performace. This is my first medal since 2014. And being on podium with Czech guys in Prague is uncredible on this difficult course. I guess I have to come more often to Prague to practise and prepare for other races. And then maybe it cane be gold medal," said Sebastian Schubert.
Four kayakers had huge mistakes in course which caused 50 seconds penalties and no chance for podium – Ondřej Tunka (CZE), Samuel Hernandez (ESP), Michal Smolen (USA) and Jakub Grigar (SVK).
Photo: Jan Homolka