Czech women kayakers ended in semi-final, favourites go on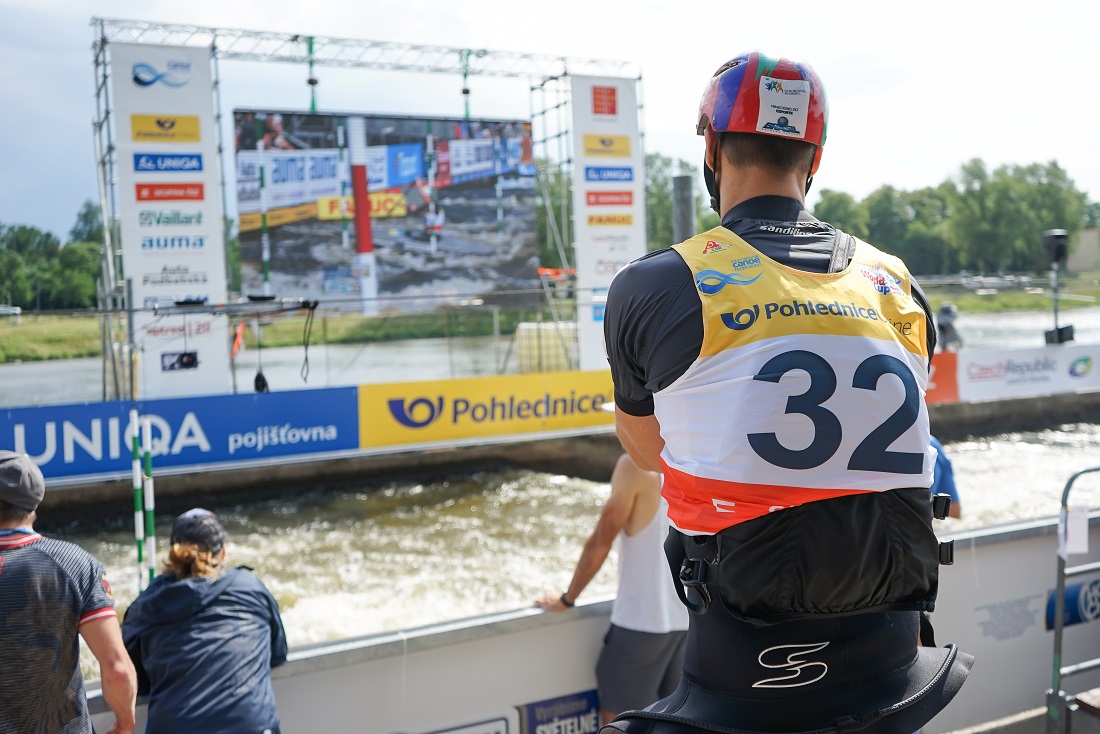 Sunday morning at the ICF Canoe Slalom World Cup in Prague belonged to women kayakers. There were two Czech boats among the thirty fastest participants in the semi-final. Ten best boats qualified for the final in the afternoon. Unfortunately for the Czech colours, the final gates stayed closed for them.
Karolína Galušková showed a bit nervous performance and collected already 4 touches in the first half of the course, ending on 19th place. "Technically, the ride was not too bad but I was a bit too slow. The mistakes were small but they all count. The course was definitely harder than the qualification. Pity I did not manage to use the experience from the home channel," said Galušková.
The first in the finish with a clean ride was Maialen Chourraut of Spain, who put the bar pretty high. Also the winner of the Saturday C1 women competition Kimberley Wood of Great Britain with Rosalyn Lawrence of Australia showed a clean performance without penalties. .
Australian Jessica Fox was very disappointed after yesterday's C1 women semi-final but despite one touch she managed to qualify in 102.21. "I am pleased with my ride despite the one mistake but I hope it will be enough for the final. After yesterday, I was even more motivated for the kayak competition and want to show the best," said Fox after semifinal.
Austrian Corinna Kuhnle was the fastest in the semi-final and also the Slovak colours will have Jana Dukátová in the final. "I was going pretty well but I was suffering among the gate number 5-8 and the harder part of the course was OK. I have the best memories on this course thanks to my world champion title in 2006. I like coming back," said Dukátová. The Italian Stephanie Horn, winner of the qualification round, managed to qualify from the tenth place.
London world champion Kateřina Kudějová showed a nervous ride as well and did not manage to get into the top 10. In the end, she was 13th. "I am disappointed after the semi-final. I didn't go too bad but I was touching the gates too often. Only a couple of days before the World Cup I told to myself that if there was a difficult track built, it would be an advantage for me as a home paddler. But I did not manage to watch it and missed the chance. I am upset that I will not start in this great atmosphere in front of the home crowd again," said Kudějová.
Photo: Jan Homolka