Gold for kayaker Maialen Chourraut in Prague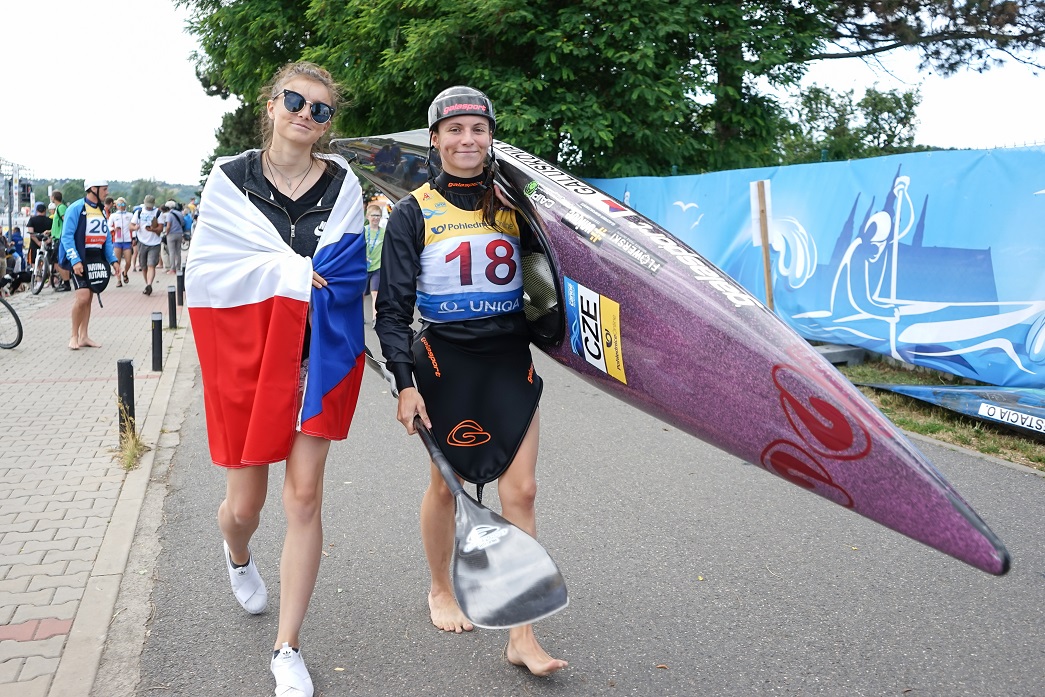 The best ten women in the world clashed in the final of the women´s kayak at the first ICF Canoe Slalom World Cup in Prague this Sunday (18). The victory went to Spain thanks to a clean performance of Maialen Chourrat. Silver for Kimberley Woods of Great Britain and bronze to Germany thanks to Ricarda Funk.
"Final run was very good despite the fact that it is a very difficult course, very challenging. I made just some mistakes but followed my run and now I am happy to be on the top. I do not plan to compete at all World Cups this year because of the preparation for the World Championships in Pau. I am planning 4 world cups this year," said the fastest woman of the Sunday afternoon.
Kimberley Woods (GBR), silver: "In first half i knew that I should go for it very safely and not go risky, because course was very tricky. Especially when I saw other kayakers making mistakes I knew that clean ride was very important for me and I could be very high in results. And to be only 0,20 seconds behind Maialen is amazing. This is absolutely memorable weekend in Prague. Gold in C1 yesterday, now silver in K1. It´s unbelievable, because this is my only third start in senior category. I am so happy to be here."