Excellent start of the season for Jiří Prskavec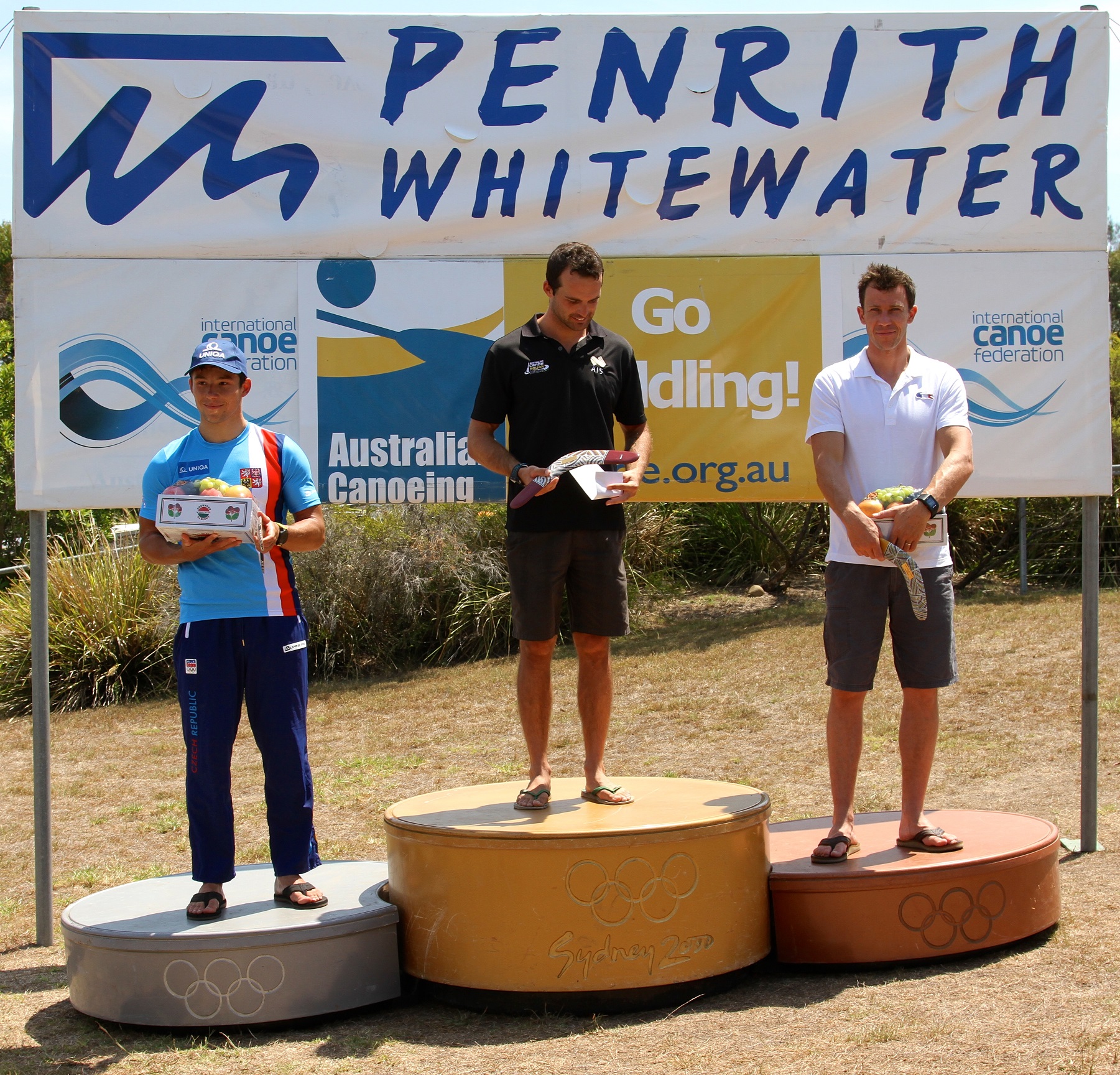 The Winter Olympic Games are the main topic in the world nowadays but we have also started our canoe slalom season recently. At Australian Open in Penrith (18.2), Jiří Prskavec had a really great start of the year. He got silver and his team mate and the reigning world champion Ondřej Tunka also made it to top ten.
The only kayaker who managed to beat former world champion from the Czech Republic was the local star Lucien Delfour. Bronze went to Boris Neveu of France. Ondřej Tunka got the 50 seconds penalisation at the gate number 12. Luboš Hilgert lost the top ten when he ended on the 11th place.
"The race was good. We all take it more-or-less as a training here except the Australians. We are pretty tired and so I managed quite good performance, I think," said Prskavec. "I was pretty lucky in the semifinal with the two touches but I am OK with it and the second place in the end was great."
The training camp in Australia is going well for Prskavec and his team. "Australia is generally the best destination for kayakers in winter. I got used to this surroundings already. I have been here for eight weeks and for the first time in my life I had the first week quite relaxing. I took the time and went for the trip on the Gold Coast. I really enjoyed the first week here," revealed Prskavec who will need to fight for the only free spot in the Czech team for the European and World championships this year.
The next canoe slalom ranking competition is scheduled at the end of March in Solkan, Slovenia.