Canoe slalom start received their bibs at the ceremony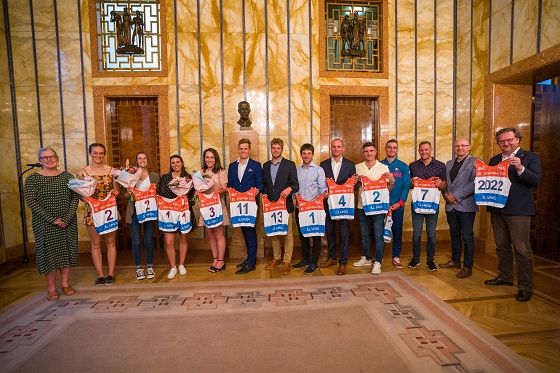 After a two-year break, a ceremony reception was held at the residence of the Mayor of the Capital City of Prague on the occasion of the ICF Canoe Slalom World Cup 2022. The starting numbers were distributed, for example, to the Olympic champion Jiří Prskavec, the silver Olympic medallist Lukáš Rohan or the reigning world champion Václav Chaloupka, as well as foreign stars like Jessica Fox, Mallory Franklin and Benjamin Savšek.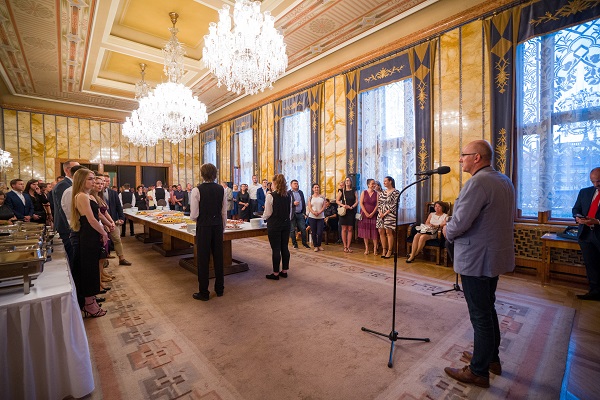 The Olympic, world and European medalists were welcomed by the First Deputy Mayor of the City of Prague, Petr Hlaváček. "It's a big event for me. I'm a big fan of canoe slalom, it's a wonderful sport. There is not always such a friendly atmosphere, because not every human performance is as full of energy, friendship and collegiality as this one. I wish everyone a lot of energy," Hlaváček wished.
On behalf of the Czech Canoe Federation, the competitors were welcomed by its chairman Jan Boháč. "This year is the third race of the World Cup in canoeing disciplines in the Czech Republic," Boháč recalled the busy canoeing season, in which the World Cup in speed canoeing in Račice and the canoeing marathon in Prague took place. "I am very proud of the entire organising team, led by its director Jiří Rohan, and I would like to take this opportunity to thank everyone. I wish all participants good luck and good conditions," added Boháč.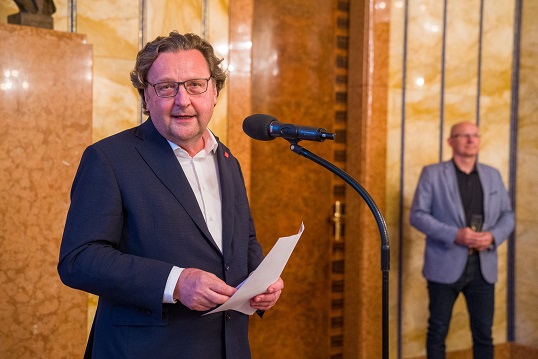 The atmosphere, which has prevailed in Prague's Troja since the beginning of the week, is praised by the representative of the International Canoe Federation, Sue Natoli. "Compared to the previous two years, which were extremely challenging for global sports due to the pandemic, it is great to meet in Troja so many competitors from five continents who can no longer wait for racing. The work of the local organizing team is an example of what the World Cup should look like in other destinations as well," added Natoli.
The ICF Canoe Slalom World Cup starts in Troja this Friday.
Pictures by Jan Homolka