The C1 category dominated by Gabriela Satková and Kacper Sztuba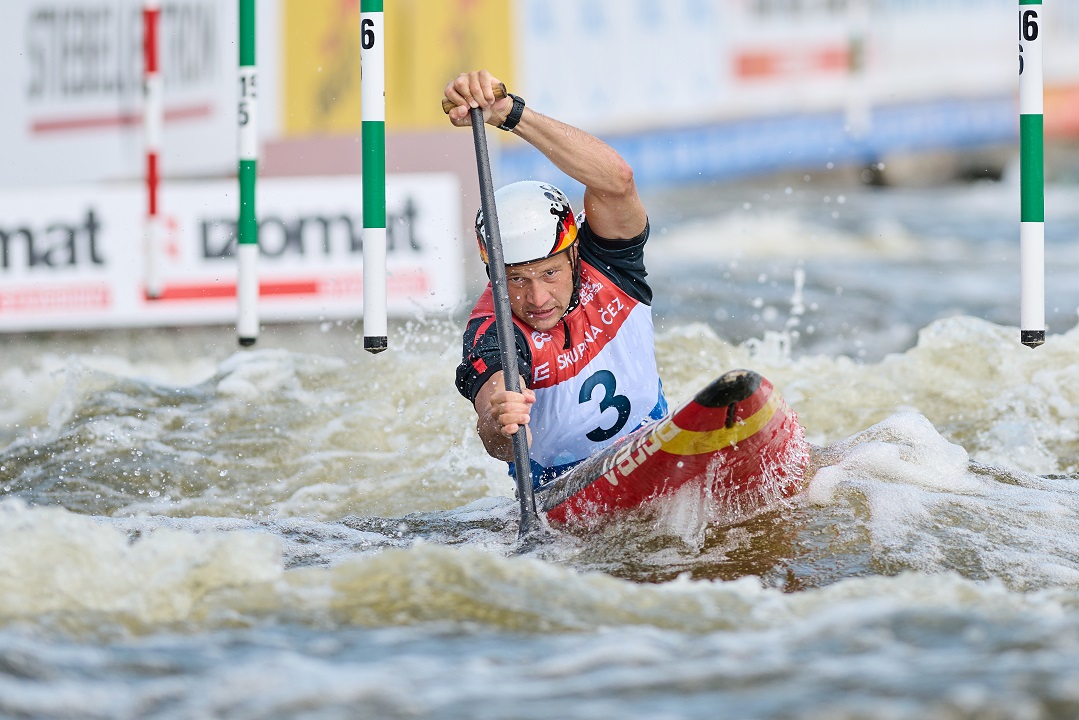 The afternoon program of the first competition day of the opening part of the ICF World Cup in Prague - Troja 2022 continued with C1 races. All Czech boats in both categories advanced to Sunday's semi-finals, the qualifiers were won by the Czech Gabriela Satková and a Pole Kacper Sztuba.
C1W
A total of 45 canoeists figured in the starting list of the Canoe Slalom World Cup in Prague - Troja 2022. The most successful was the domestic competitor Gabriele Satková, who showed a sovereign performance in 101.35 s. "I really enjoyed the run, much more than the previous runs, for example in Liptovský Mikuláš. It's definitely the weather, I really enjoyed it and I didn't even want the run to end. If I race so well on Sunday, it will be great. I'm really looking forward to the next round, this is my favourite race of the season, and it's at home, with home fans and with the best atmosphere. For me, this race is like a reward," Gabriela Satková was excited about the finish.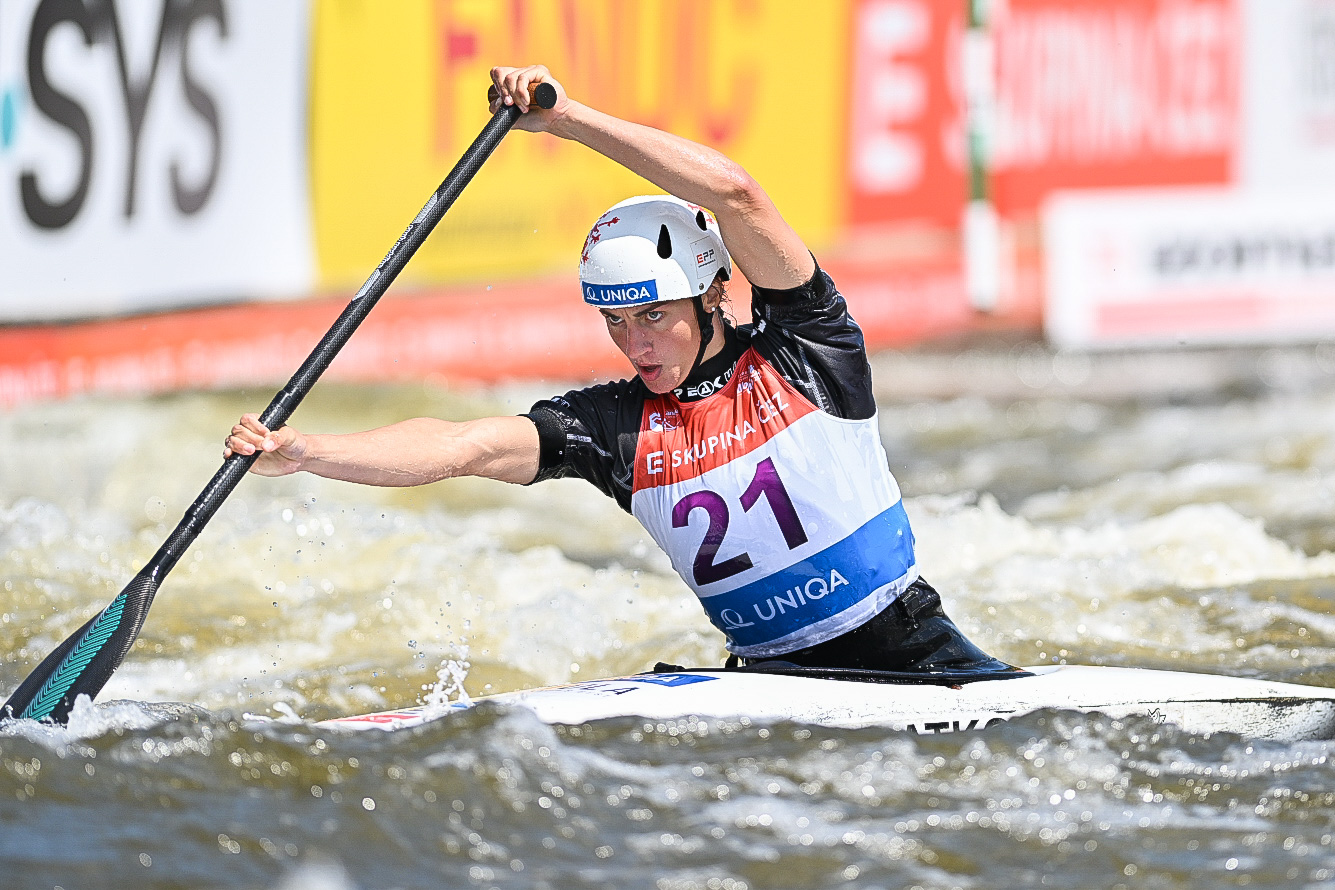 Martina Satková and Tereza Fišerová will also perform in their strongest event on Sunday. "The run was not as ideal as I would have liked. It didn't slide so well as in the morning kayak. But I'm satisfied, I'm advancing from fourth place, it counts and yet in the semi-finals, we go again. I know that I have a better chance in C1 and I have much more experience at international events. Tomorrow I'm looking forward to kayaking from the child's point of view, when I enjoy it and I think it will help me to a better position rather than if I were stressed by it," said the Czech national team member Tereza Fišerová, who recorded a time of 104.27s, including 2 criminal seconds.
The German canoeist Andrea Herzog, the Ukrainian Viktoriia Us, the Australian Jessica Fox, the Frenchwoman Lucie Baduo or the British Mallory Franklin secured the progress from the first race. " Good to be back in Prague. I have paddled good today, job done. I am not super happy with my paddling, but it´s so nice to be back in Prague, with the crowd. The course was hard especially for C1, it was easier for kayak this morning. It was fun and quite technical course," said the British racer after the qualification.
C1M
Of the 52 men´s canoeists who closed the first day of the competition in Prague - Troja, Kacper Sztuba from Poland was the best among the gates. The Czech trio Lukáš Rohan, Vojtěch Heger and Václav Chaloupka are also among the qualifiers.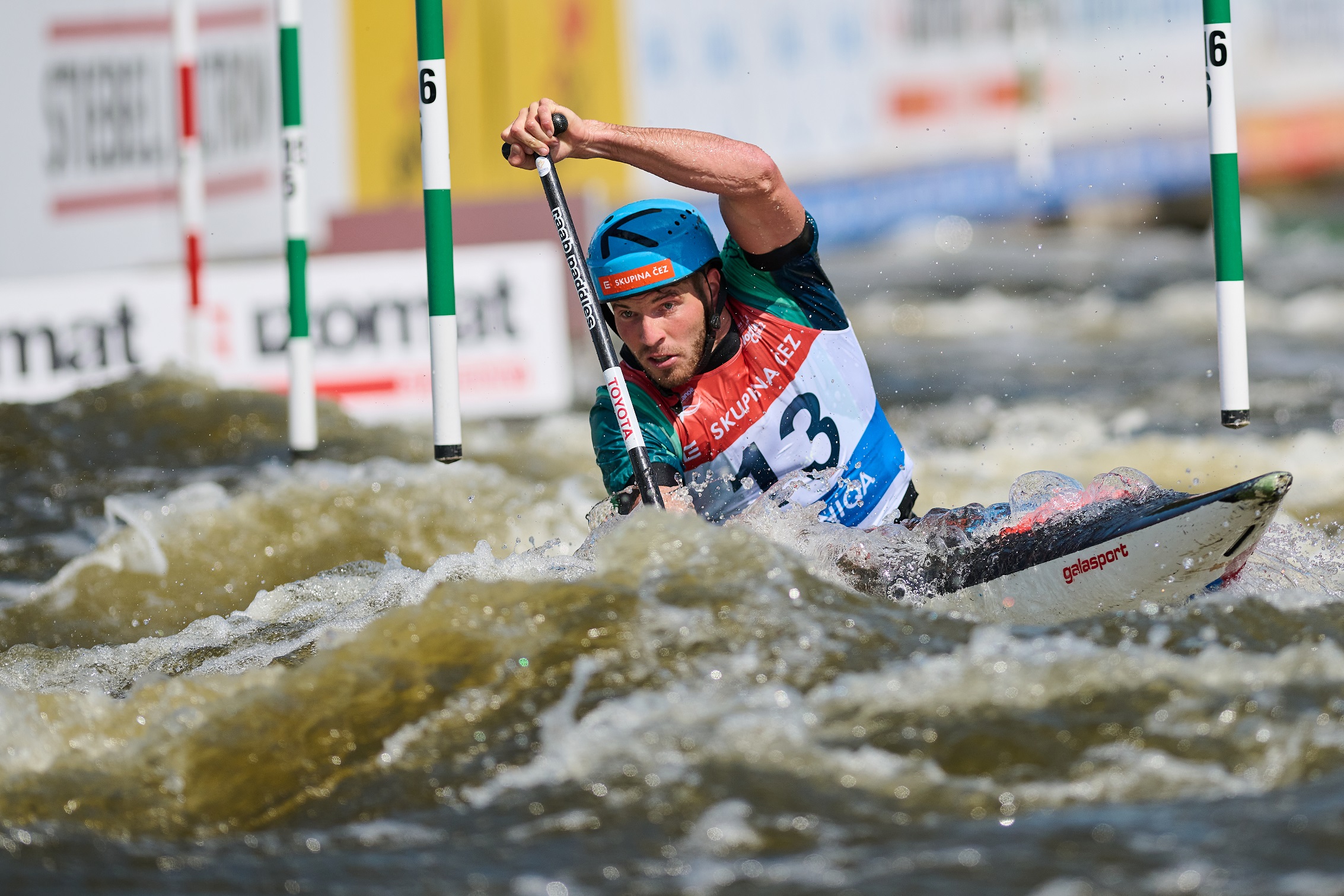 "I think I went according to my plan. I already thought that it would be quite balanced, which was confirmed. Also because the track was not significantly difficult. It will definitely be harder on the weekend. I wanted to run without mistakes and cleanly, which I did. There were a few minor mistakes but that doesn't matter in first run. I really like racing in Troja. Not only the Czechs but also the foreign competitors say that they are always looking forward to Prague the most because the local atmosphere is really special," praised Lukáš Rohan, who finished sixth in 92.87 seconds.
The second best in the qualification was the German C1 competitor Franz Anton with a time of 90.74, who also enjoyed cheering the stands. "I am satisfied with my run and I went clean, which was the most important thing for me. Prague has a really great audience, the fans cheered great and made a lot of noise, and that's exactly what we want to hear. I must also commend the organisers of the World Cup, who are doing an excellent job here. It is a real honour for me to start in Prague. As for the course, it was quite difficult but in a good way," Franz Anton described the course.
Benjamin Savšek of Slovenia was also satisfied with his run. "It was quite easy and smooth for me, and I was fast enough to qualify for Sunday's semi-finals, where I will try to go even better. I always enjoy the races in Prague, I have had a lot of great success here. The course is beautifully passable, full of waves and you need to have good technique and strength. I will try to show all this on Sunday," Savšek is looking forward to it.
Other big names will be presented in Sunday's semi-finals, e.g. another Slovenian Luka Božič, German Sideris Tasiadis, Slovak duo Alexander Slafkovský and Matej Benuš or British racer Adam Burgess.
Pictures: Barbora Reichová