European Championships has started. Morning qualification was dominated by Czechs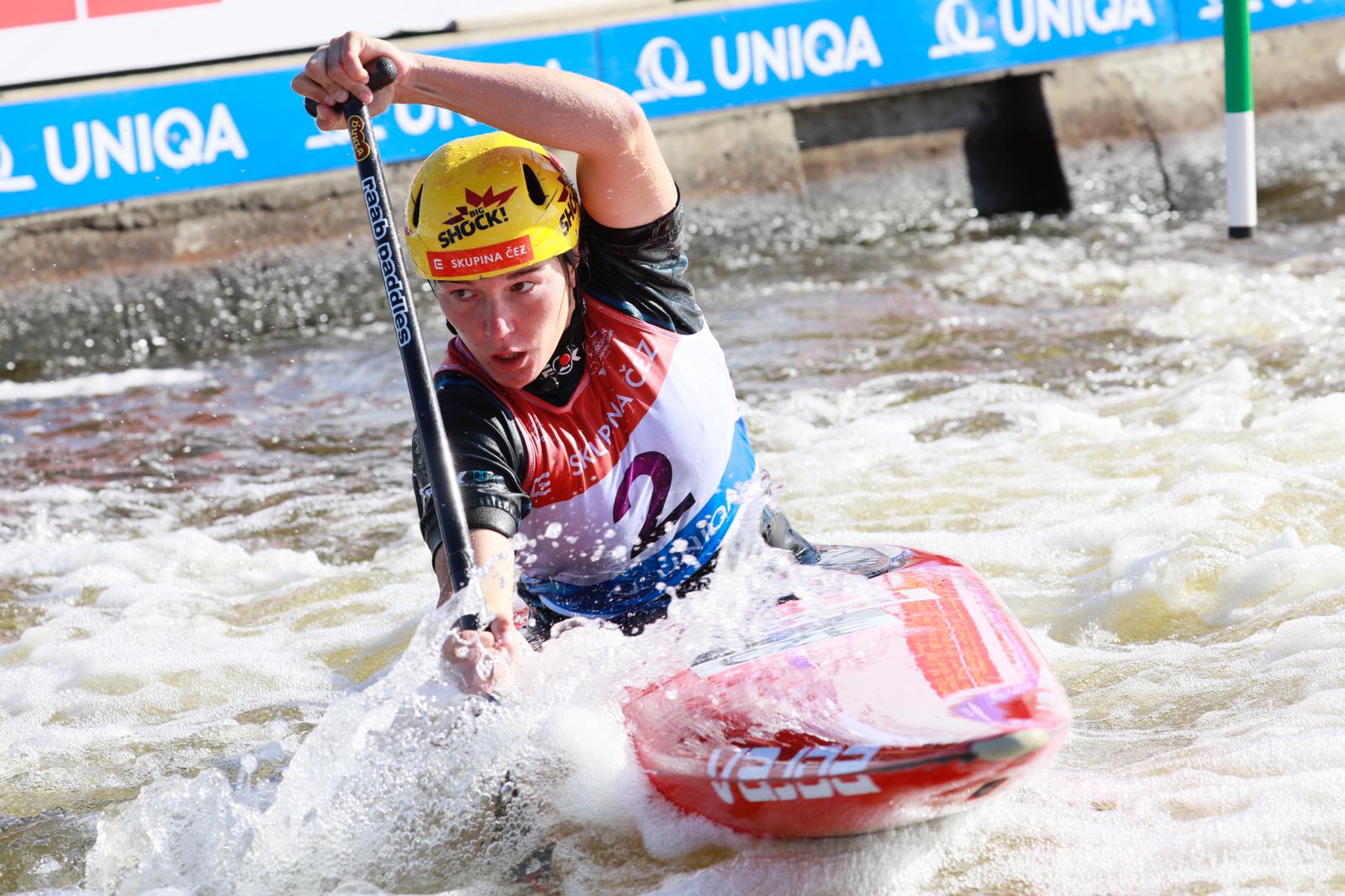 Qualifications of C1W and K1M were the first races of this year's European Canoe Slalom Championships in Prague. The Czechs Tereza Fišerová and Vít Přindiš dominated both categories. To the delight of home fans, all another Czech canoeists and kayakers will present themselves in Saturday's semifinals.
C1W
A total number of 26 canoeists fought for 15 places which led directly to the semifinals, another five joined them after the second run. Tereza Fišerová won the qualification with a clean run in time 116.49. "I was looking forward to the race, the organizing team did everything to make us feel good. Even though I made one mistake, I still won. It was a dynamic run according to my plan, so I am satisfied," said Fišerová.
The second fastest paddler was Nadine Weratschnig from Austria despite six penalty seconds. "I tried hard. There was a tough part at 5, 6 and 7, but the rest of the course was fine, so I am happy to be right in the semifinals. It's really nice course and it's great to compete again," admitted Weratschnig.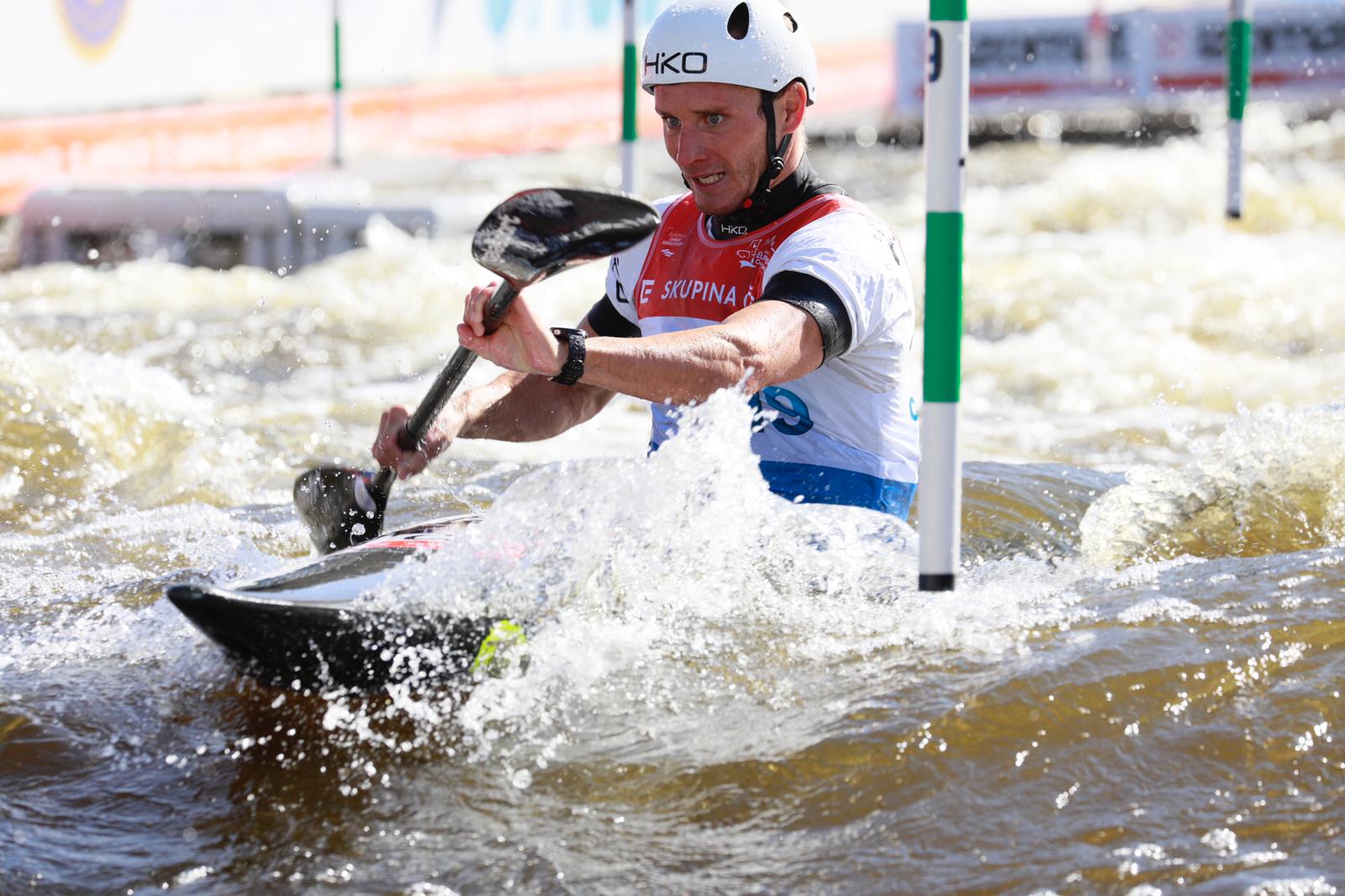 Tereza Kneblová was excellent in her very first senior race within European Championships as she finished third. "I was quite worried because this is my first experience with such a big event, but I try to enjoy it here and gain experience. The run was quite good, I made one mistake at the 7th gate but otherwise I was satisfied," said Kneblová, the youngest member of the Czech team.
Gabriela Satková was the third Czech paddler who advanced right to the semifinals from the fifth place.
K1M
After the canoeists, it was the turn of 47 kayakers. A great run was made by the reigning European champion Vít Přindiš, who rolled on a tough course with a clean run and a winning time of 91.30. "When I arrived here in the morning, I felt the real racing atmosphere. My run was very controlled, there were a few small mistakes, but besides I paddled exactly how I wanted. Unfortunately, there is a limited number of spectators, but there are still our families and friends and I am sure the atmosphere will even improve during weekend."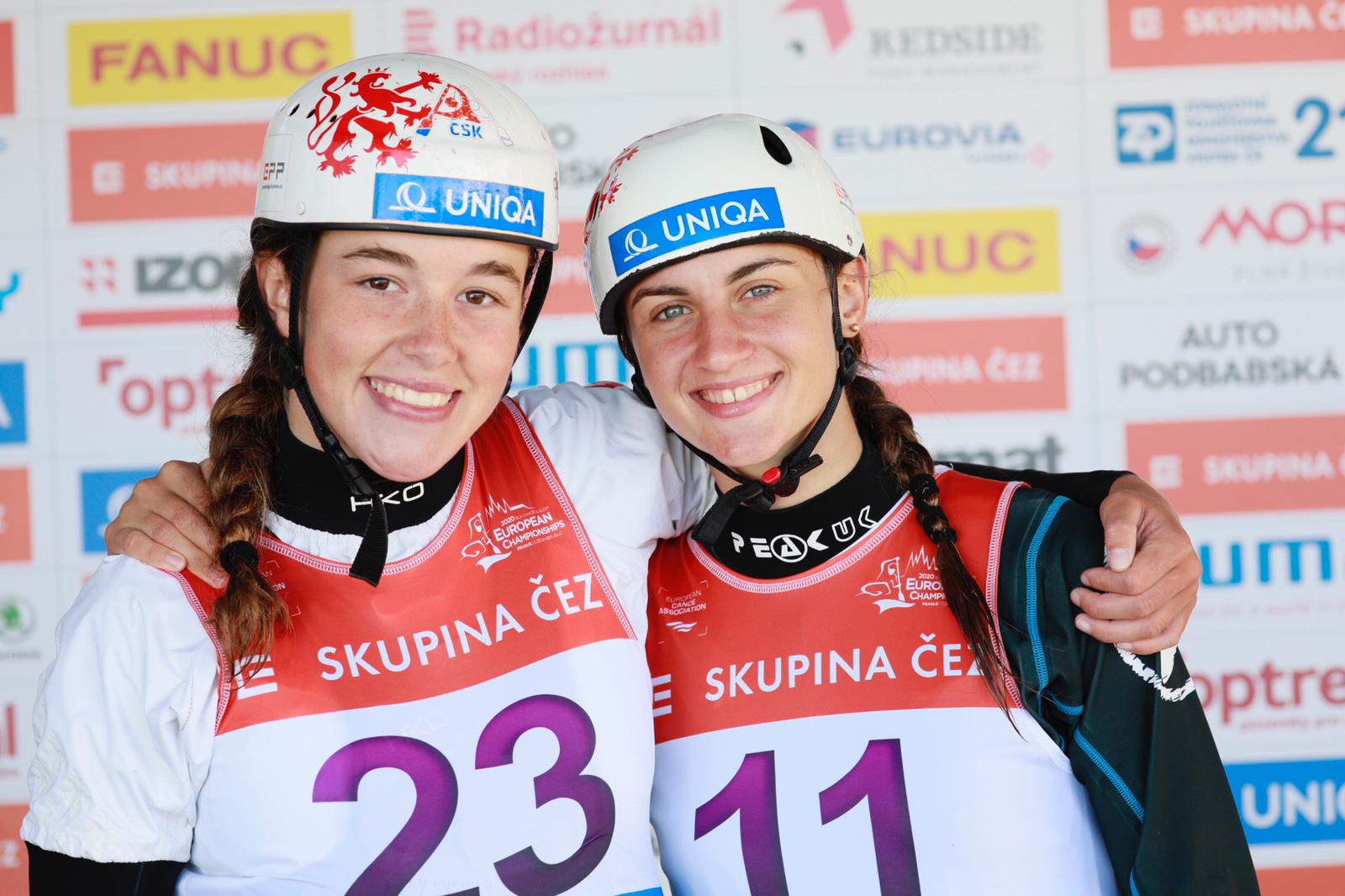 Martin Dougoud from Switzerland finished second in the qualification and was only 9 hundredths of a second slower than the Czech paddler. "My first run was good. I had a nice feeling on the water this morning. I don't have any specific goal for this championship – I just want to padlle and enjoy the water."
The third place was taken by Jiří Prskavec who finished with two penalty seconds. "I made a mistake in the gate number 20, otherwise it was good. I have to clean it for the next runs and I believe it will work out," said Prskavec.
Vavřinec Hradilek was also among the twenty paddlers who directly advanced from the first run. Other big names secured their places in the semifinals – such as Giovanni de Gennaro (ITA), Boris Neveu (FRA) or Peter Kauzer (SLO).
Results