Kunhle and Rohan won the qualification, all Czechs are in the semifinals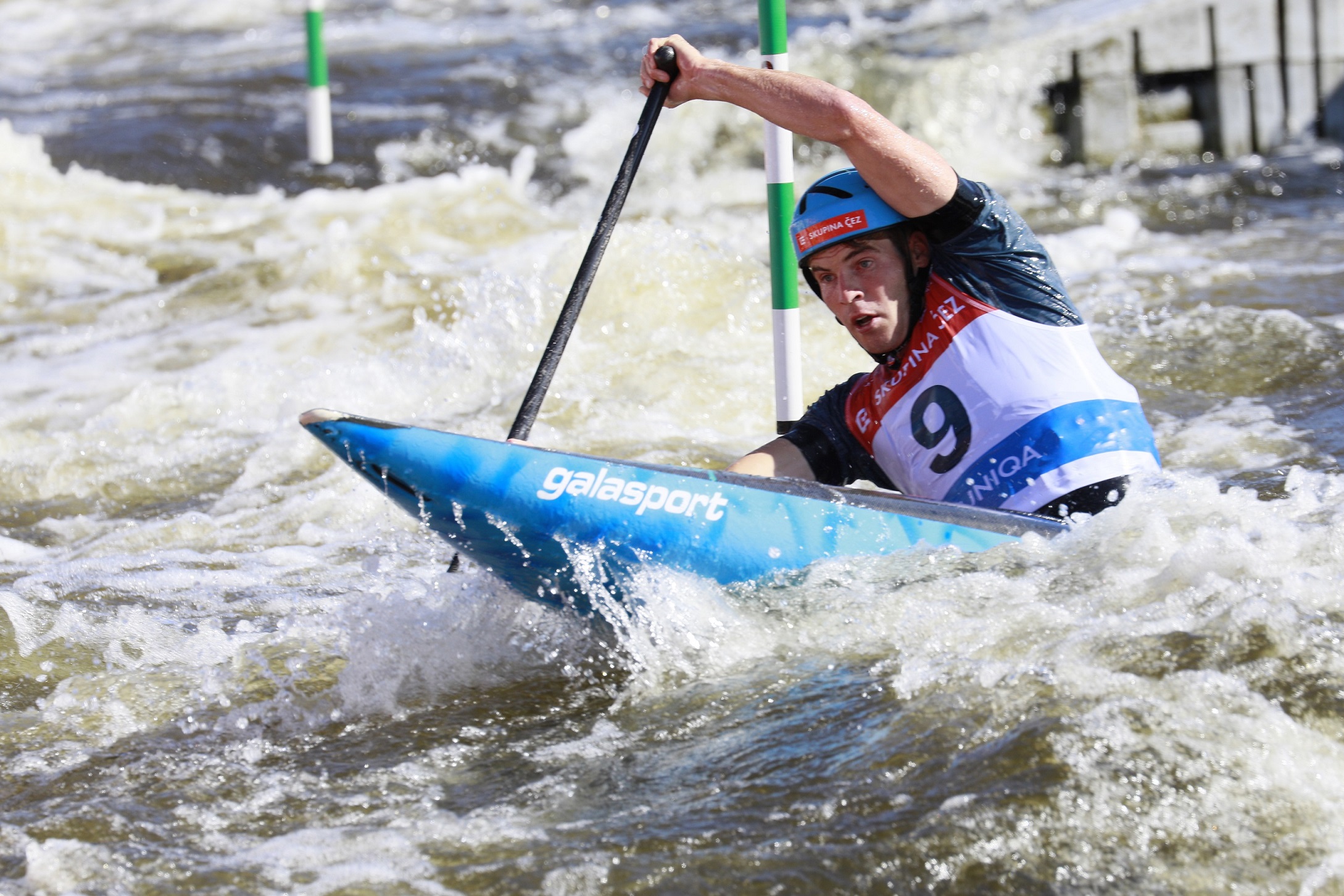 Friday afternoon in Troja continued with the qualifications of K1W and C1M categories. Among the kayakers, Austrian Corinna Kuhnle dominated the run and Czech Lukáš Rohan was the best in the category of canoeists.
The fastest woman in category K1 was Corinna Kuhnle who performed clean run in 103.60. "It is a tricky course. I was just trying to make a safe run. It was a good one and I am looking forward to Sunday. I've competed only on my favourite course in Tacen, Slovenia so far, so this is my second race this year. We all want to compete and we are happy to be here in Prague."
Ukrainian Viktoriia Us was the second paddler in the finish line (109.74), who also advanced to the semifinals in category C1. "I prefer K1 but last year I started to practice more C1 because it gives me power to K1. I had some problems with my K1 technique, so I am very grateful for this result."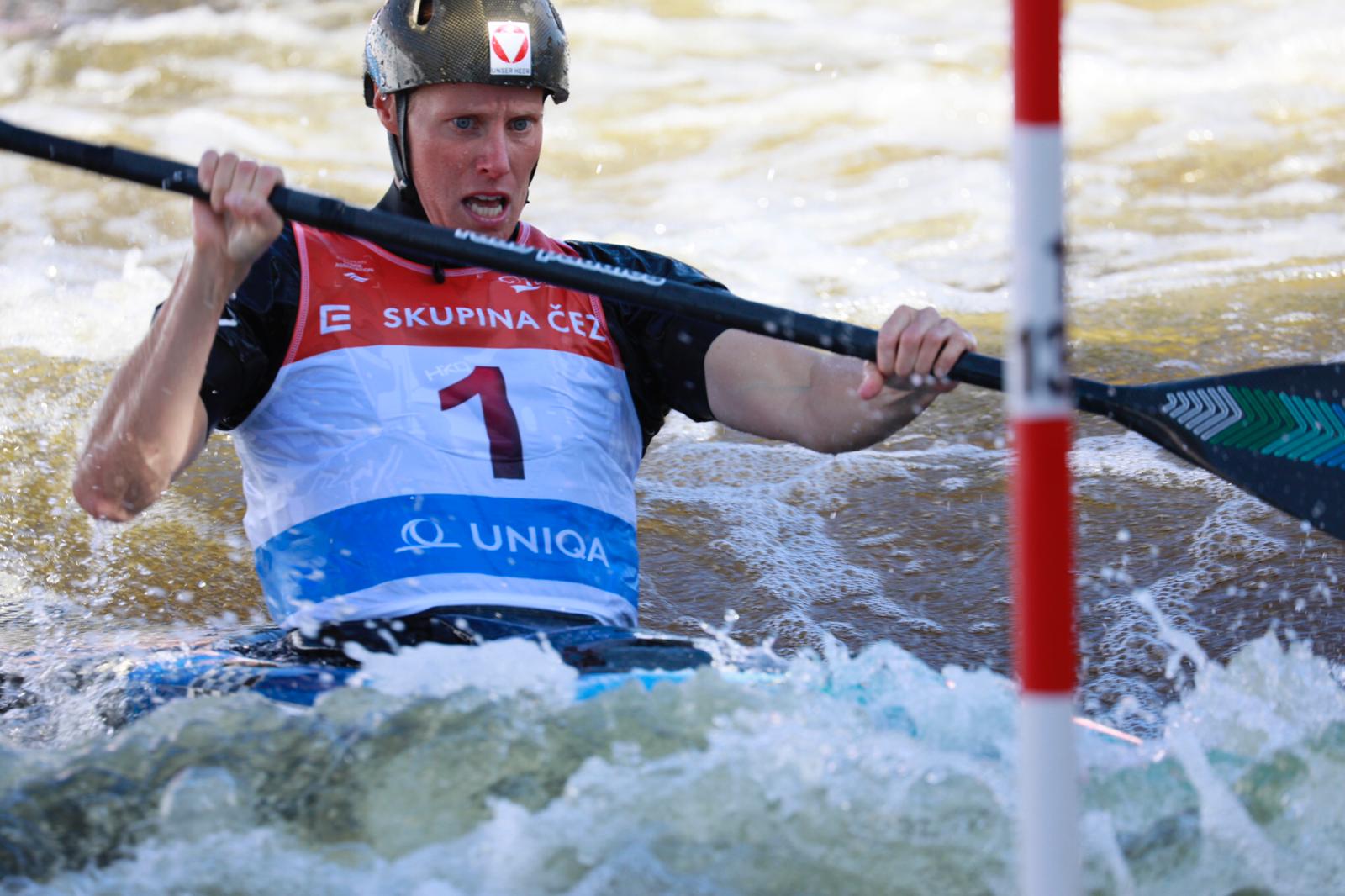 Eva Tercelj, one of the favourites, reached the semifinals in the second heat. "When I came to the finish of the first heat, I thought it was quite a good run, but then I got fifty penalty and I had to rerun. The course is quite tricky, there are some difficult moves. First of all, I have to do all the moves smoothly and fast, that's my first goal. I am really happy to compete again on the international level, the situation is not really perfect but I am glad that this championship could be held."
Czech quartet advanced to the semifinals right from the first heat – Kateřina Kudějová (5th), Antonie Galušková (7th), Veronika Vojtová (11th) and reigning European champion Amálie Hilgertová (12th).
"The top of the course didn't look so good in my point of view, there were a lot of tough spots. It wasn't entirely nice run for me this time, but I'm very happy to be in the semifinals," admitted Hilgertová.
A total number of 27 canoeists appeared at the start of first heat. Czech Lukáš Rohan dominated the qualification with a time of 99.90. "We knew that the competition wouldn't be the same as we are used to from the international races, so advancing from the first wasn't that hard. My run wasn't extra great, but it was still enough. Now I have taken the first step, the next day I have to make the second one and hopefully it will end with a medal," said Rohan who was accompanied to the semifinals by Vojtěch Heger (5th) and Václav Chaloupka (6th).
Liam Jegou (IRL) ended on the second place, the third position was secured by Slovenian Luka Bozic. "Couple of months were pretty hard to train as everything was closed down. I have not been back home since November 2019. It is a shame that Great Britain did not come but I understand the point of view. But I do not feel any danger here," said Jegou.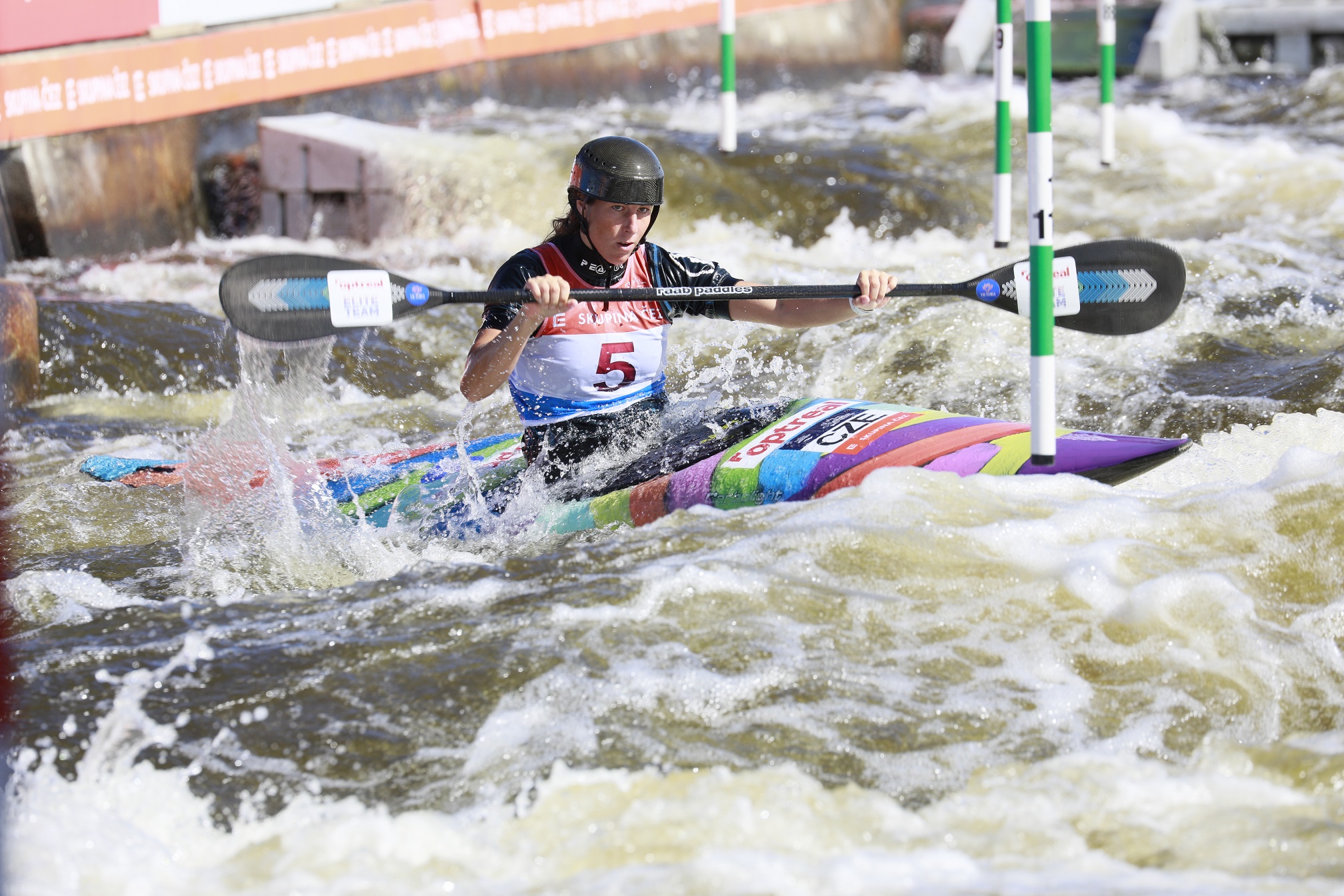 "We had some races in Slovenia, our federation was doing a lot in the last two months after the quarantine, so I am really happy that I came here to this EC ready for the fight with big guys. Right now, I go step by step, first qualification, then semifinals, so I have to prepare for Sunday morning. I hope I will have good regeneration and I am looking forward to the Sunday's fight. Actually, I was struggling a lot today, it was not that easy like I saw from the bank, so I am really happy that I managed the run and now I must to have a rest and then prepare for the semifinals," Bozic enclosed.
One of the favourites, Denis Gargaud Chanut from France got two 50 second penalties in the first heat and secured the semifinals from the second attempt. "I think I am very motivated, so my line was a bit extreme and aggressive, so maybe I needed reminder that I went too far. My goal is simple – I want to get used to the mask, enjoy to be here and support the organization because I believe it is important for everyone to be here," said Chanut.
Picture: Martin Hladík, kanoe.cz