My shape is coming up, revealed Jiri Prskavec at the press conference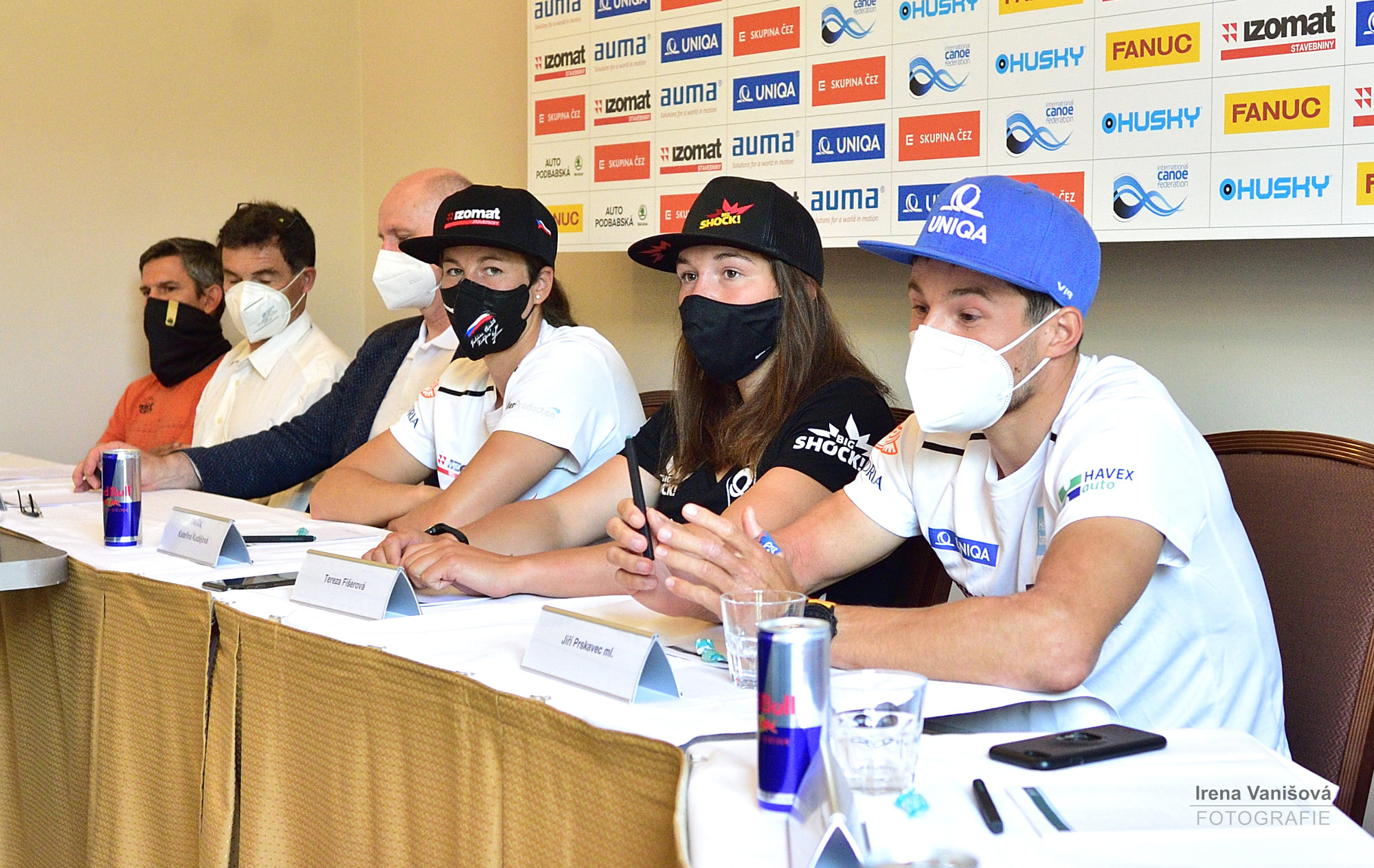 The official press conference of the first ICF Canoe Slalom World Cup 2021 in Prague was held on Thursday, June 10, and it was already in the Olympic spirit. Representatives of the media had the chance to meet with the complete Czech Olympic team consisting of Jiří Prskavec, Kateřina Minařík Kudějová, Tereza Fišerová and Lukáš Rohan. The racing colors were also represented by the fresh European kayak champion Vít Přindiš. The organizational side of the event was presented by the director of Local Organising Committee Jiří Rohan, the chairman of the Czech Canoe Union Jan Boháč, the honorary chairman Jaroslav Pollert and the manager of the Union and former Olympian Stanislav Ježek.
About the organization of races and the restrictions associated with the COVID-19 epidemic:
Jiří Rohan: This year, 290 boats from 34 countries are participating in the World Cup - for comparison, at the last World Cup two years ago, it was 270 boats, but from 40 countries. There will be a complete world class. The Cup returns to Troja after two years, we have already organized 16 World Cups in the past, two world and European championships and once an academic world championship. The budget for the event is around 8 million CZK, which is less than last year and, of course, the budget is constantly changing and the costs are enormous, especially in terms of testing security. Fortunately, we keep our partners, and we thank them for their support, especially to the general partner of the ČEZ Group and the main partner of Uniqa pojišťovna. The signal for us is produced by the Swiss company Hit the roof and the broadcast will then be provided by Czech Television, a media partner. We are worried that we had to close the area for spectators from Monday to Sunday, June 13, it was not easy, we have complaints, but we try to meet our needs and in the evening we open the area for pedestrians. Otherwise, it is not possible to create a bubble - that is, let only people with a negative PCR test go inside.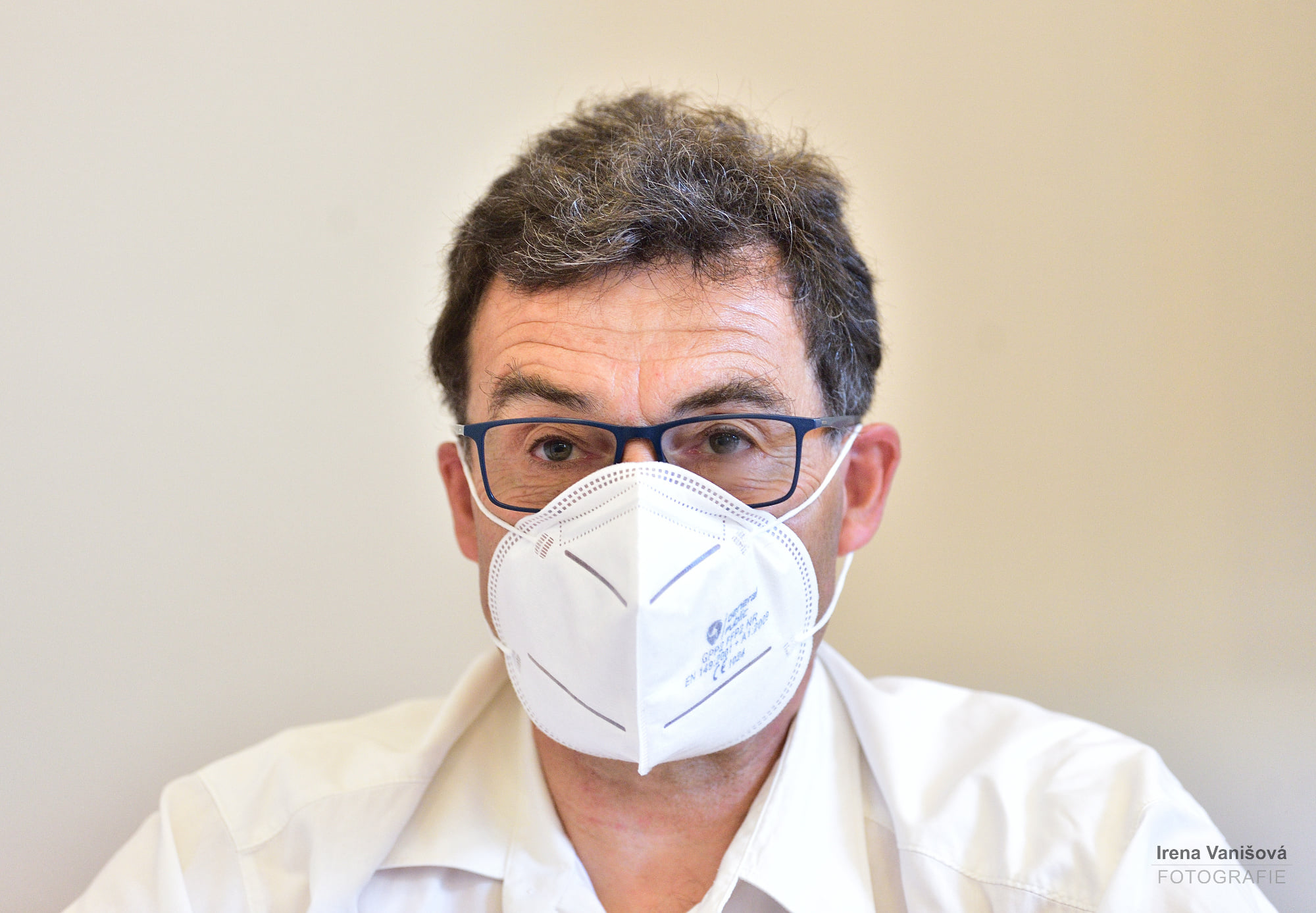 Jan Boháč: I am very happy that the media are also interested in the event, we try to make our sport attractive. Go to canoeing races, our sport is safe. I hope that the nice results will be seen in Tokyo as well. At this time, the organization of races is with large unknowns - not only the COVID19 uncertainty, but also uncertainty about the partners, and all the more thanks to the organizing committee in Troja headed by Jiri Rohan. We would like our sport to be seen, to be educated by the next generation and children to be led to this sport.
Stanislav Ježek: It is a bit different than the organization of the European championships - in the autumn we were in a position that the pandemic situation was deteriorating, but we were not so affected by the measures yet. Now it's the other way around. It is falling apart in the Czech Republic and people feel that, fortunately, it is all over, but we still have strict measures here. People sometimes curse us, but we have to deal with it, because even the ICF representatives, on the other hand, complain that people no longer wear a mask in public places. So it's a very ungrateful situation and organizing under these conditions. We all hope that in a year it will be in a different regime.
About competing in Troja and preparation for the Olympics:
Kateřina Minařík Kudějová: Nothing has changed in our family even after the wedding, we are still happy, but since I returned from the European Championships, I have practically not returned home yet. Reconstruction is underway here. People are still not used to changing my name and I have to fix them. The Olympics are important to us, so we are moving everything towards this goal. We lived in a tree house on Reunion for two months during the training camp, I wasn't completely thrilled because everything was heard a lot, especially when it was raining and swaying, so it wasn't as cool as it seems.
Tereza Fišerová: I'm looking forward to it, because it will be the first Olympics and it will be something very beautiful and unbelievable to enjoy a lot. We currently train for the Olympics, I will go to both World Cups, but the timing is of course towards Tokyo.
Jiří Prskavec: Every race must be approached from scratch and I try to prepare for the Olympics as best I can, because I feel terrible responsibility for the men's kayak, where I first had to make the team and beat boys like Vítek Prindis or Ondra Tunka and I would like to represent them well in Tokyo. If I don't succeed, I'll be quite upset. I take it as a priority of the season and my shape is already starting a bit at the World Cup, but so far it's mainly hard work and there is also a lot at home, even though my wife helps me a lot and I have enough time to train.
Lukáš Rohan: It will be my first Olympics, so I'm definitely looking forward to it. So far, I can't quite imagine those 14 days, how to manage them so that you don't go crazy, it will be difficult. I'll definitely take some books. There will probably also be a lot of time and ideas that I will discuss in some way on my blog on isport.
Vít Přindiš: The Olympics are set up like this and the best competitors don't get there sometimes, but it's a lure and in the future it is difficult to set the conditions for who will go there. My goal this year was to get into the national team, which I did already in Ivrea, and I started the season so that if it was over now, I could be satisfied. I want to go a few races and the title from the World Championships is what I still somehow miss and there is a chance to achieve it there .. A few times I'm going to go to Čunov and try it. So hopefully it will work.