The World Cup with the fans again in June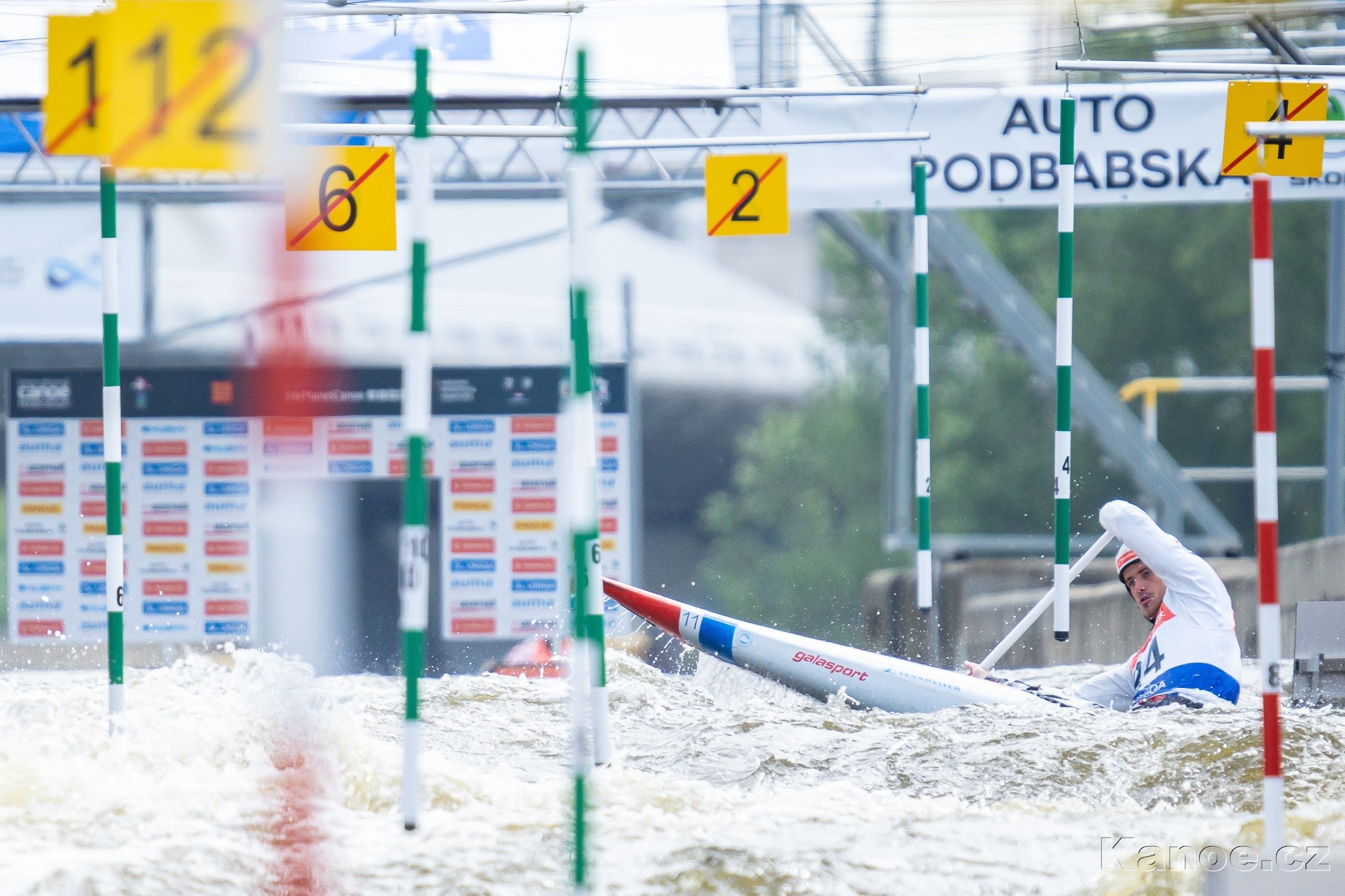 Less than two months remain until this year's start of the International Canoe Federation (ICF) canoe slalom series. The World Cup will take place on an artificial slalom course in Prague-Troja from Friday, 10 June 2022. Prague thus follows up on last year's event, which was held at the same time a year ago with full anti-covid measures.
The ICF Canoe Slalom World Cup in Prague (June 10-12) will start a series of five races, which will gradually visit the Czech Republic, Poland, Slovenia, France and Spain, with the first major international event of the season in May - the European Championships in Liptovský Mikuláš (25-29 May). The peak in the form of the World Championship will take place at the end of July in Augsburg, Germany (26-31 July).
Current situation on the artificial slalom course in Prague-Troja
Two constructions have been built in Troja since 20 September 2021: the relocation of the OK4F sewer outlet with the investor The city of Prague, and the repair of the dividing wall and bottom of the slalom course together with the UNISTRUT grooves, where it is possible to install Rapid Blocs artificial obstacles slalom tracks. The investor is Povodí Vltava s. P. The approval of the repair of the dividing wall took place on 11 April 2022. The training has started again since Wednesday, 13 April. Commissioning of the sewer relocation and subsequent commissioning of the adjacent road is expected by mid-May.
Tickets, spectators, covid measures
According to Jiří Rohan, the director of the organising committee of the World Cup in Prague-Troja, spectators can look forward to sports competitions after a two-year break. "The International Canoe Federation has issued a COVID manual, according to which the presence of spectators is governed by restrictions according to the current conditions in the country where the event takes place. In our case, we do not anticipate any restrictions," says Jiří Rohan.
Tickets should be available during May. Price in pre- sale is 300 CZK / weekend (Saturday and Sunday), price on the spot 200 CZK / day. Admission is free on Fridays. Children up to 140 cm and the disabled have free entry.
An experienced organising team is already actively working on preparations to ensure a full-fledged event. "The goal is to prepare the World Cup at the highest level again this year for competitors and spectators, which we are very much looking forward to after two years. We believe that we will witness great sports performances and, thanks to the spectators, the great atmosphere that has always belonged to the Troja races," adds Jiří Rohan on behalf of OC.
Photo: Jan Homolka