Paddleride with the kayaker Vít Přindiš was great again, said the paddlers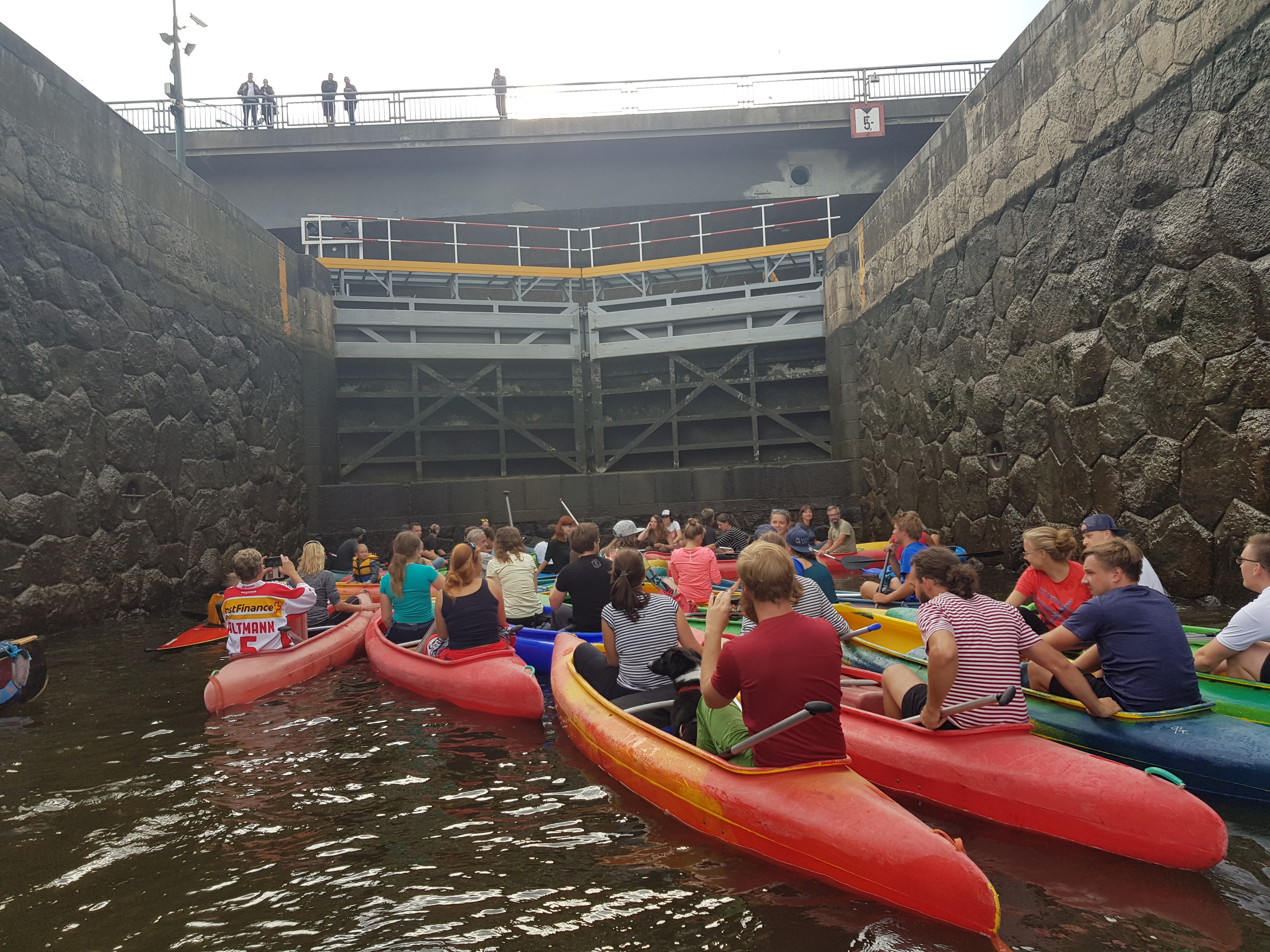 The traditional Paddleride has already become a great invitation for the upcoming major sport event in Prague – Troja in upcoming weekend. This year, it starte don Monday 2 september from the boathouse in Troja going through the centre of Prague up to Kampa island. More than 60 participants took part in this year´s tour.
Before the start, when circa 30 boats left the boathouse in Troja, Vit Prindis remembered the start of the nice event for fans and public: "I am not even sure when did the Paddleride started. I think it was 2006 or 2007. It was an idea of Vít Masárek, who used to organise the cyclorides through Prague and he added the water tour. He organised the first tour for our team. After a couple of years, we thought that it would be great to do it also for other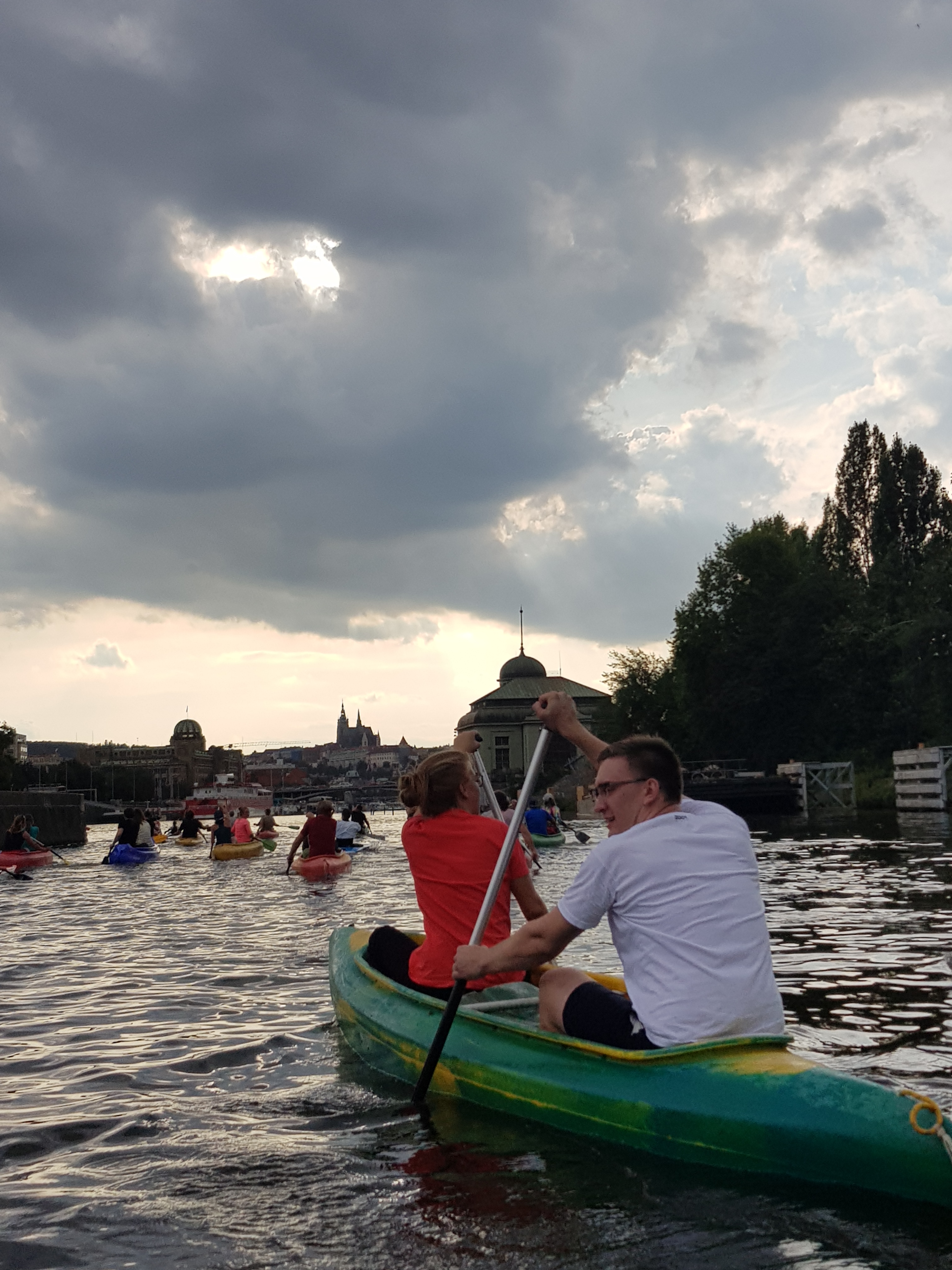 participants before the competition in Prague because the city from the water is really beautiful. And, after some time, it grew into a big event also for fans and public. Now we spare the energy for the competition more than before," said Přindiš.
The whole trip took ca 2 and a half hour and all fans enjoyed it. "It is my second Paddleride and it is a great thing. Last year, I told to myself that it would be great to bring a guitar and sing a song for the others while waiting in the chamber for a lock. So I sang a song and I am happy the guitar did not end up in the water," laughed Petr who is called Bear.
Leaving the chamber, the participants had the unique chance to see the beauties of Prague with the Prague castle. "Mostly, you go on the water to the nature but now, you are in the centre of a historical town. It is just awesome! Unique experience," enjoyed Olda from Benešov.
And all people said that they will not miss the next years Paddleride!