Hero from Prague. Tereza Fišerová ruled the CSLX despite the injury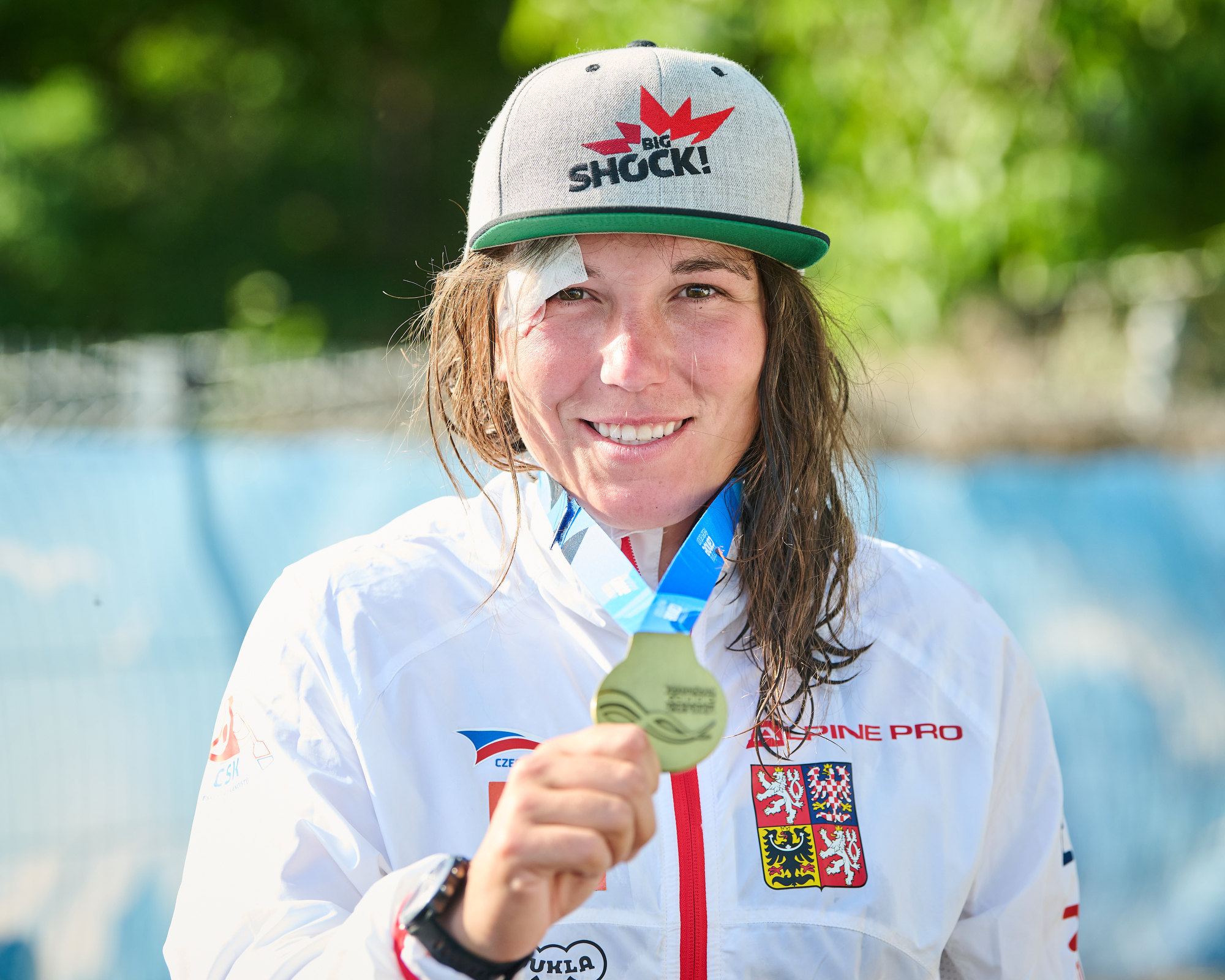 The Extreme slalom CSLX races closed the three-day Canoe Slalom World Cup in Prague - Troja. 32 men and 32 women always took part in the start in fours, from each race the two fastest competitors always passed. They had to go through several gates and finally make an Eskimo.
Joseph Clarke from the United Kingdom, Stefan Hengst from Germany, Pedro Goncalves from Brazil and Timothy Anderson from Australia presented themselves in the final. The Briton took the first position from the beginning but the German Hengst went to the front and came for gold. Brit Clarke finished second, Goncalves finished third and Anderson fourth.
"It´s a good place for me here in Prague, finally after covid the atmosphere was really great. The extreme slalom is quite physical, also we have to go many runs til final, guys are getting better and better. I am happy i made it today," said winner Stefan Hengst.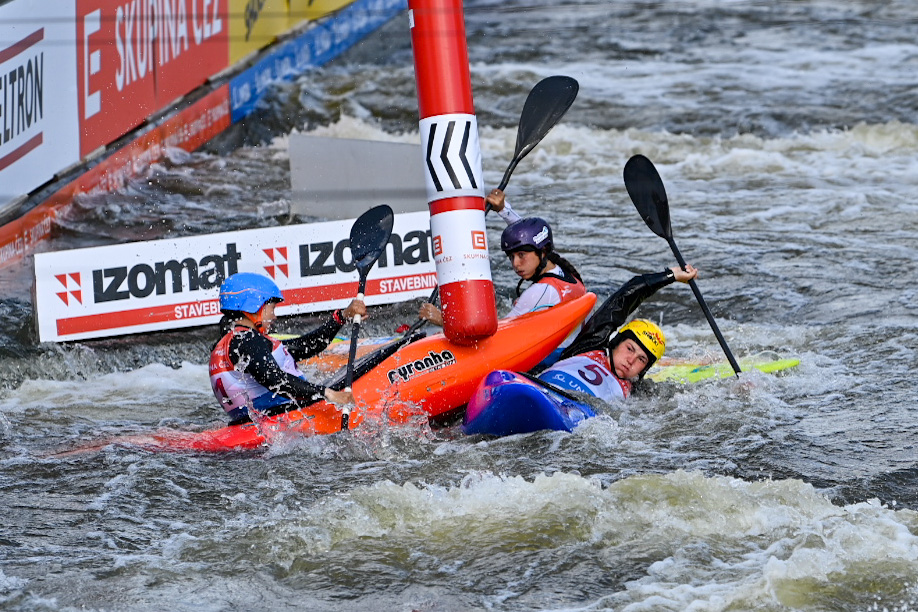 In the women´s category, it was a very exciting semi-final for the home competitor Tereza Fišerová who got injured in the semi-final clash with the boat of her opponent and still, she managed to get to the finish on the first position. Despite a wound on her face, she decided to participate in the final run just a couple of minutes later.
A few minutes later, Tereza was already standing on the starting platform with her eyebrows glued together, beside her were Klaudia Zwolinská of Poland, Mallory Franklin of Great Britain and Noemie Fox from Australia. In the start-finish style, the Czech Republic representative passed the track in the first place and crowned the dream Sunday with the second gold in the time of 65.23s. The Pole was second, British was third and the young Australian was fourth.
Photo: Barbora Reichová