Kayak cross titles for Woods and and Marx. Czech silver for Fišerová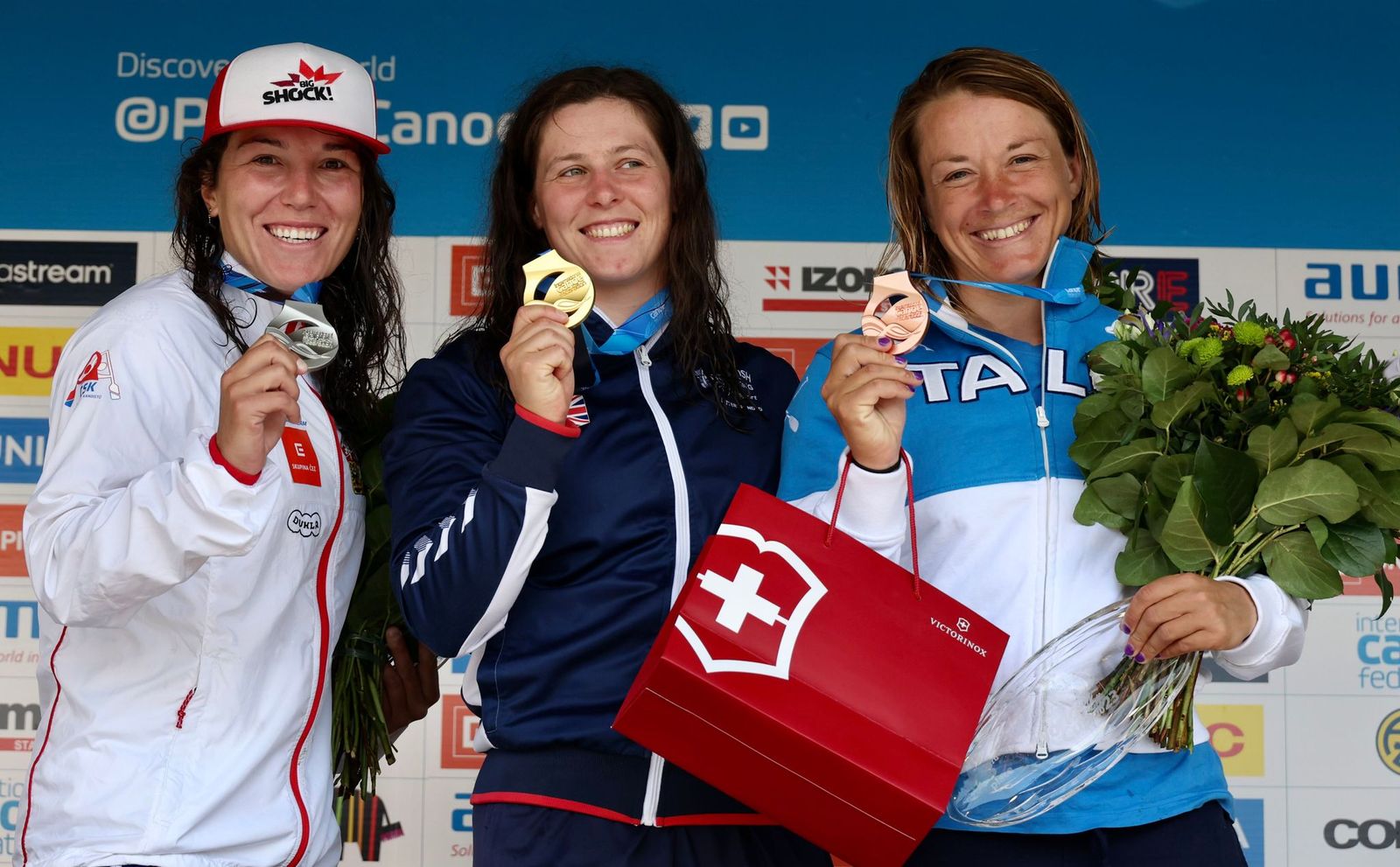 The four-day stop of the ICF Canoe Slalom World Cup in Prague-Troja culminated on Sunday, 11 June, with an attractive new Olympic event kayak cross. In the men's section, the Swiss Dimitri Marx won supremely, and the British Kimberley Woods won among the women. Tereza Fišerová continued her medal success in this discipline and won silver in front of her home fans. The best of the Czech kayakers, Vít Přindiš, finished in the quarterfinals.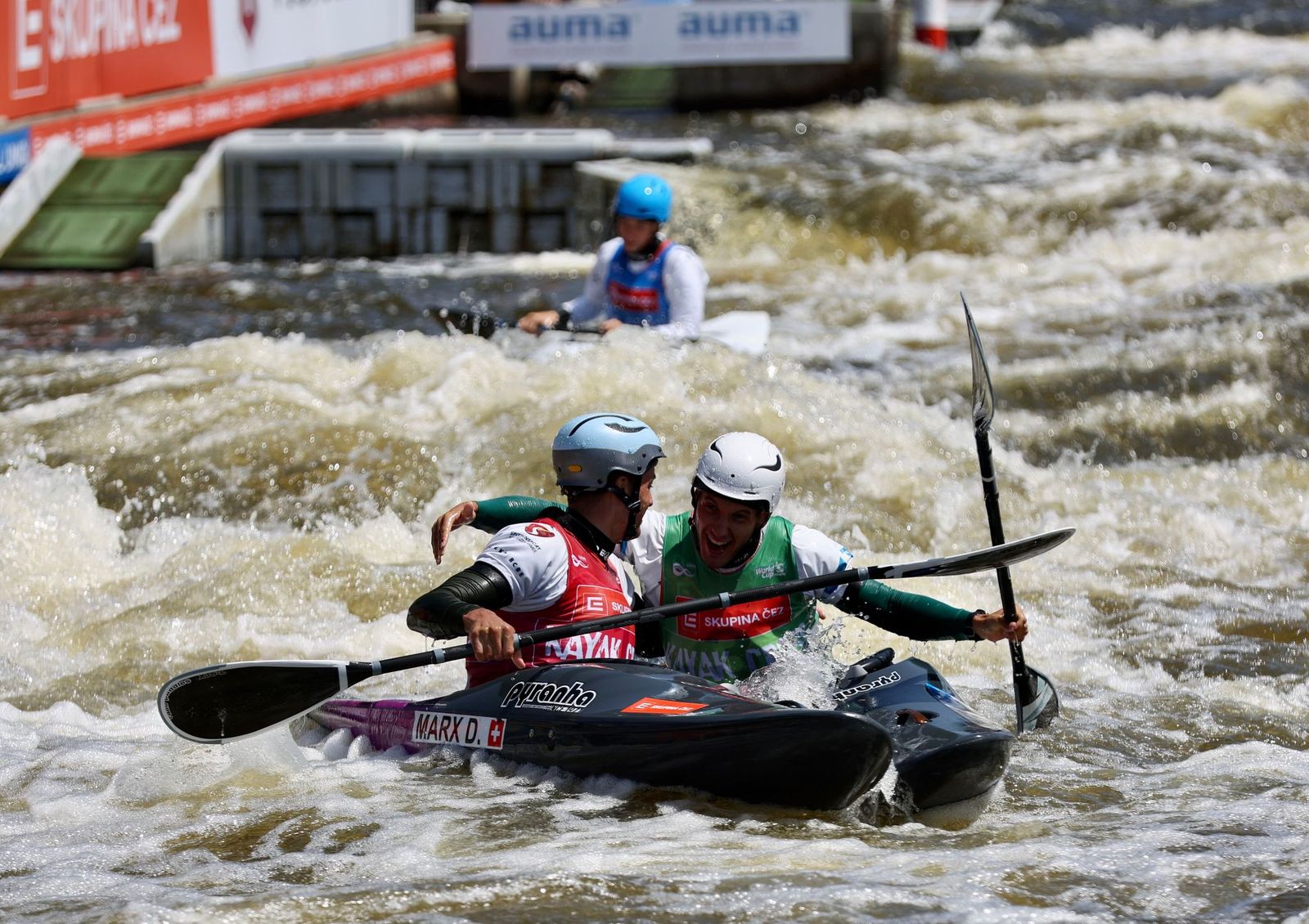 Tereza Fišerová was just behind the British Kimberley Woods when taking her silver. "I'm sorry that it didn't work out for the gold, but I'm very satisfied. I think it was a struggle from the first ride. I am extremely grateful that I made it to the silver position. During the last run, I knew that two girls did not pass one gate, so I thought I would try. Unfortunately, instead of water, I touched the boat of Kimberley. But I'm glad it's at least the silver. I am happy that after a long time I made it to the final again, I am even more pleased that it is at home in Prague-Troja. I really like kayak cross. I'm a more combative person, and you can see it on the water," smiled the silver medalist.
"I'm completely exhausted after this weekend; I went to all the races here. But my god, this was so much fun. It's not over until you cross the finish line. You have to be very strong when you have girls like that around you. At one point, a clean way opened for me for a second and I took advantage of that opportunity. I just said to myself, push, push, hold it until the end, the audience went crazy. That was amazing," said winner Kimberley Woods.
Swiss dominance among the men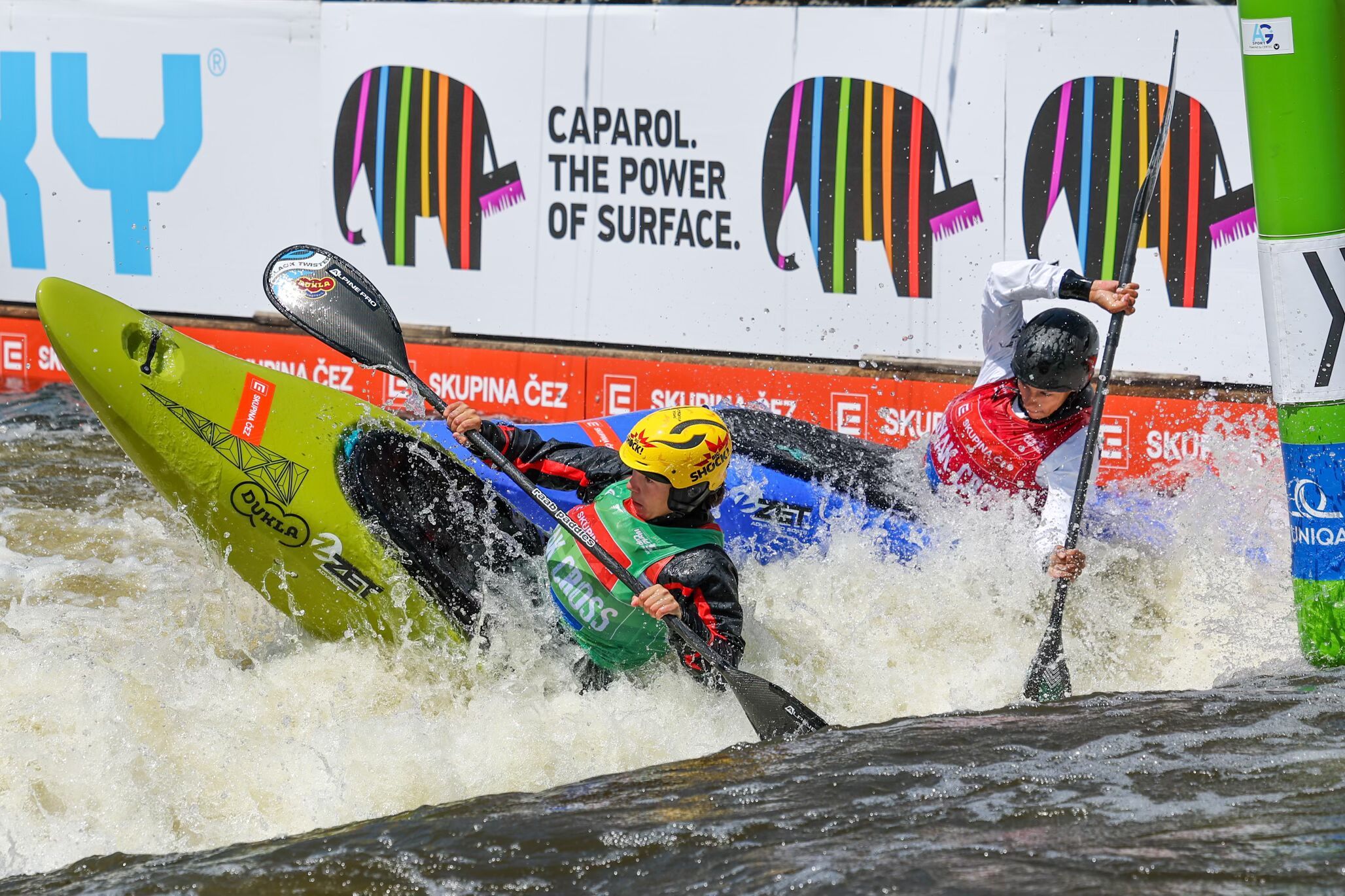 In the men's final, the two Swiss paddlers Dimitri Marx and Jan Rohrer, the Italian Giovanni De Gennaro and the French Titouan Castryck competed. Dimitri Marx won supremely with a huge lead in start-finish style, and the silver goes to Switzerland. The fight for bronze ended up being better for the French kayaker. "I'm very tired, but it's an amazing feeling. I've had a very good start; I'm just alone for a while. Then I saw my colleague Jan behind me and I'm glad that the end worked out perfectly for both of us," added Dimitri Marx.
Photo: Luděk and Štěpán Šipla