Preparation works for the ECA Canoe Slalom championships in Prague in full mode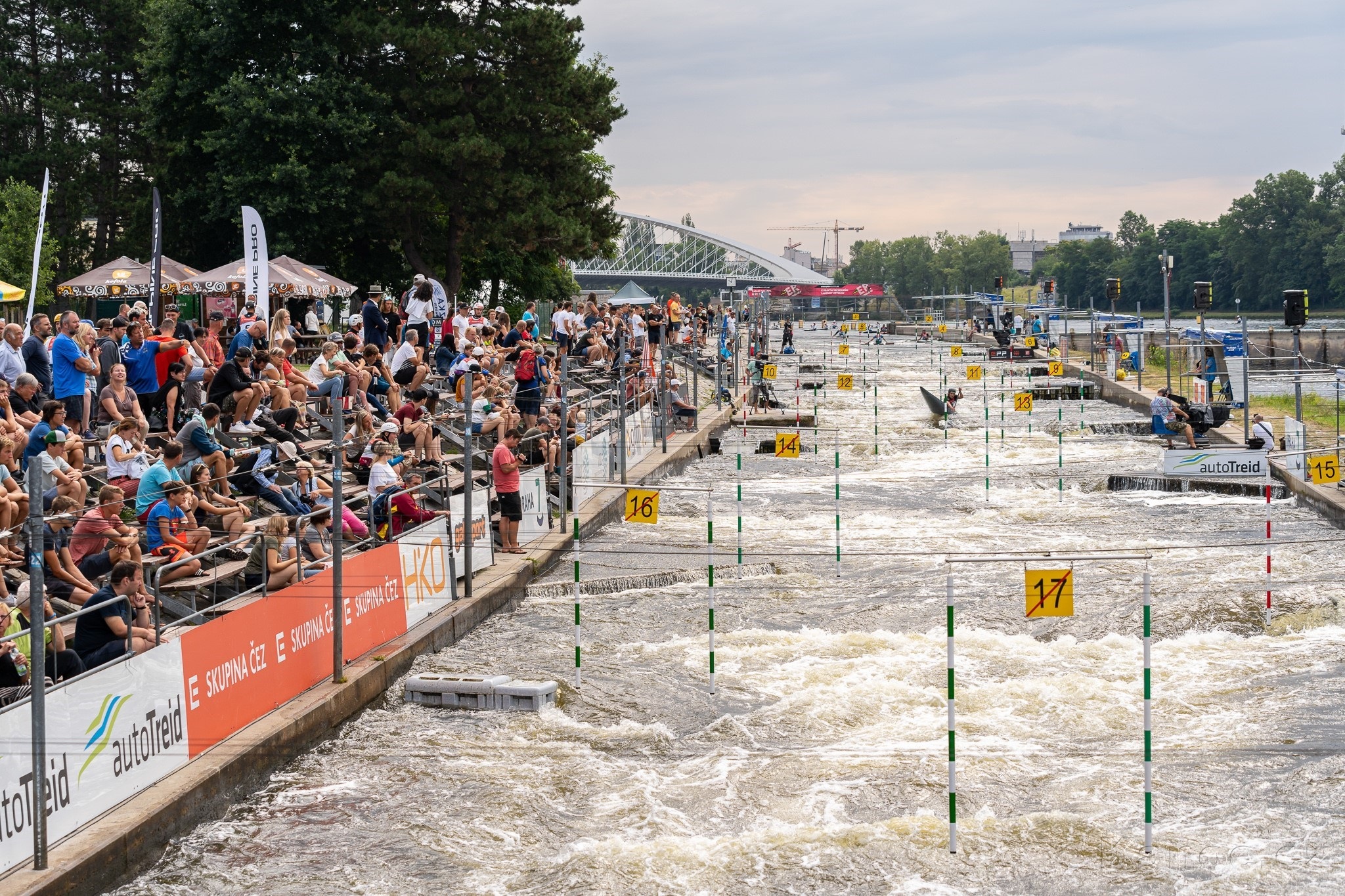 In less than three weeks, Prague will host the next major sports event again. In the period of 18 to 20 September 2020, the artificial canoe slalom course in Prague – Troja will host the best paddlers of Europe who want to clash for the continental titles this year. The event will be organised under the strict sanitation rules according to the recent conditions stated by the Government of the Czech Republic.
The local organisers follow the actual situation with the coronavirus in this area and will respect all necessary rules and regulations. The whole team wants to prepare the best conditions for the competition despite the hard times we all have to face.
The competition will be very important also for the Czech team as the Olympic puzzle will be completed in the men´s and women´s C1. The kayakers Jiří Prskavec and Kateřina Kudějová are safely waiting for the Olympic Games in Tokio already after the four Czech Cup races. But the most tangled category is the men´s canoe. The fight of Vojtěch Heger against Lukáš Rohan will get the one to represent in Tokyo. But there is also Václav Chaloupka attacking from behind.
Tereza Fišerová, among women, has Tokyo in her reach. Gabriela Satková can only beat her when winning the European title and Fišerová finishing as the last Czech representant on eighth or worse position.
Photo: Jan Homolka, kanoe.cz