The qualifications in extreme slalom for the Czech boats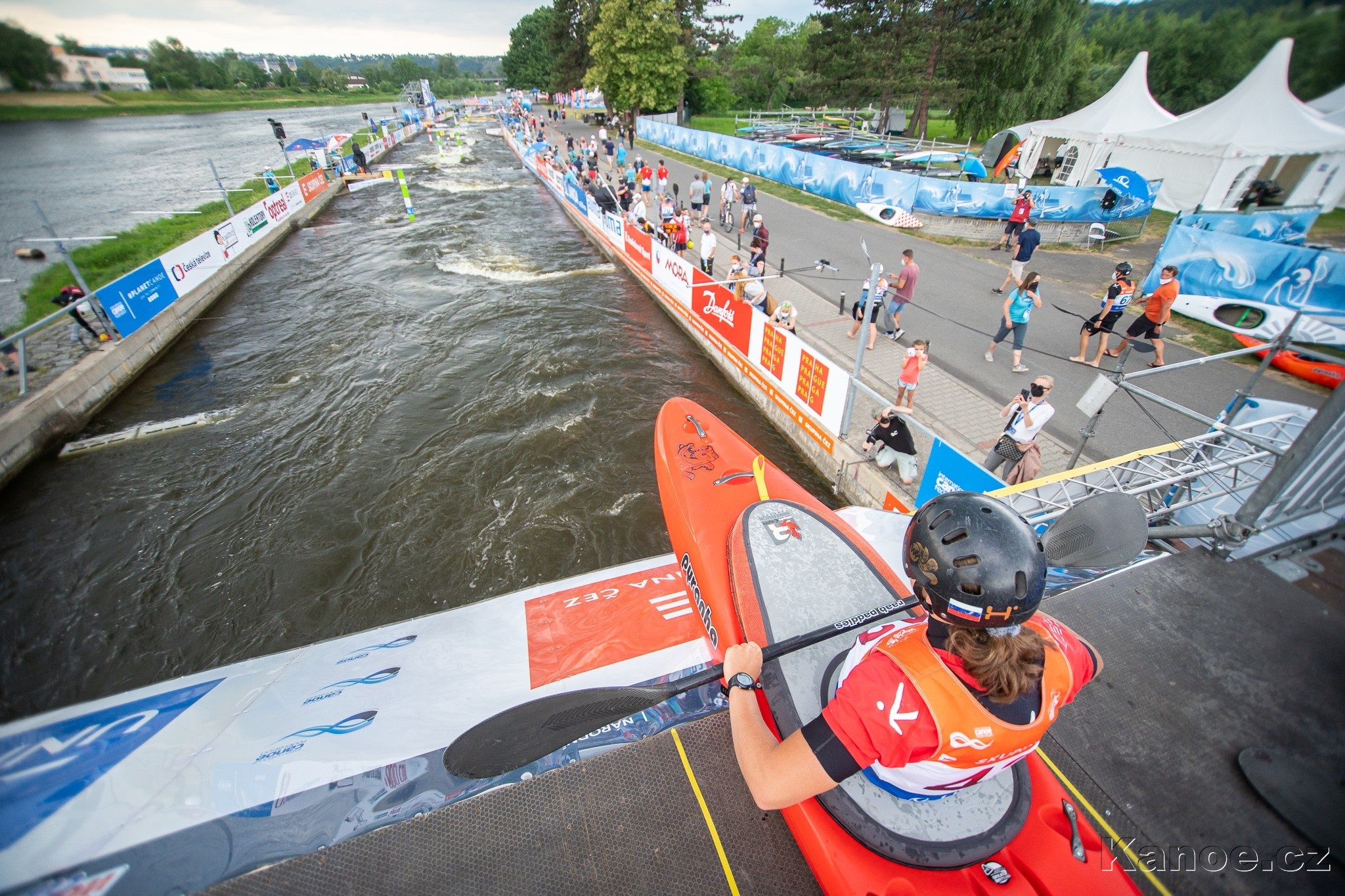 Saturday's program of the ICF Canoe Slalom World Cup in Troja ended with qualifying races in extreme canoe slalom, a new Olympic discipline for the Olympic Games in Paris in 2024. In the first races, the competitors went individually, the time was especially important. Extreme slalom is ridden on a plastic boat that is heavier than a normal kayak. Competitors go through or go around eight rubber gates. In the middle, the racer still has to handle the Eskimo.
Among the women in the qualification, the home team member Lucie Nesnídalová won in the time of 74.09 s, together with her Amálie Hilgertová (76.15 s), Tereza Fišerová (76.18 s) and Antonie Galušková (83.80 s, 4 s penalty). The men's category also has the best qualifier from the home environment, namely Vít Přindiš (68.27 s), Vavřinec Hradilek (68.70 s) finished right behind him and Ondřej Tunka (74.42 s) also passed the qualification.
"Extreme slalom is more about paddling, you need to use more power and water, think of a good route to go through the waves and rollers. I don't even know how I did it that way. I was probably lucky that I just hit the route well. Today was my first official run, before that I only tried it once in training. And my goal for the next day? So that nothing happens to me when we go four racers next to each other," laughed Lucie Nesnídalová.