I would bet the trophy will stay home, said Přindiš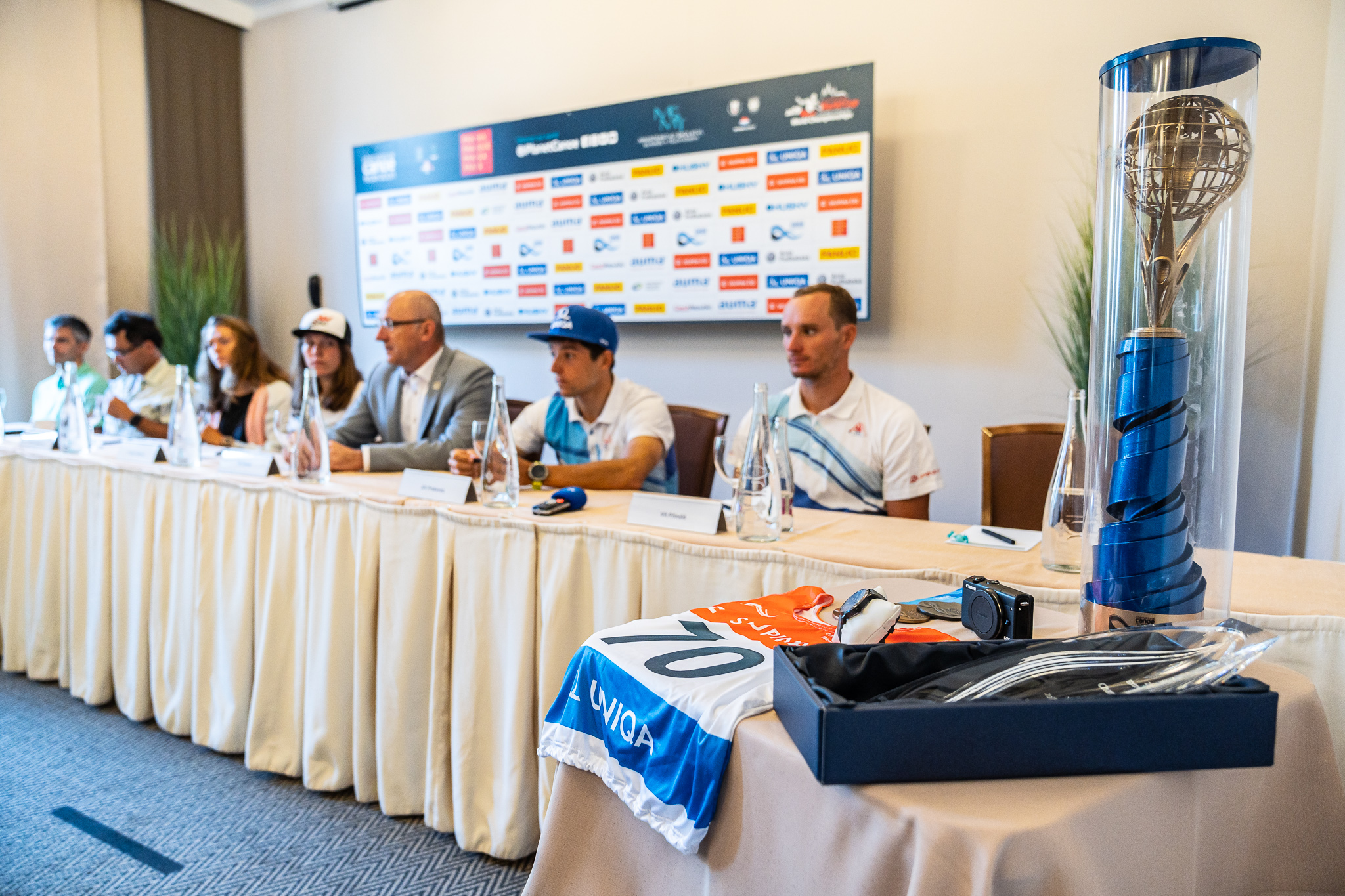 The biggest challenges of the season are ahead of the Czech Canoe Slalom Team. At the end of this week they will be competing at ICF Canoe Slalom World Cup in Prague. Later this month, they will be fighting for the titles at the world championships and the Olympic qualification´s spots in Spain. Jiří Prskavec, Vít Přindiš and Amálie Hilgertová revealed their ambitious at today´s press conference.
Jiří Prskavec, overall winner of ICF Canoe Slalom World Cup 2018
The last competition of the World Cup is always the most difficult one. Nothing is granted, nothing is decided. However, most of the time I manage to perform well in Prague and I believe I will reach one of the medal positions. The most important will be to get to the final. Last year I fully concentrated on the World Cup for the first time and I succeeded. I was very happy about it, but to be honest I do not remember where is the trophy I won. (laugh)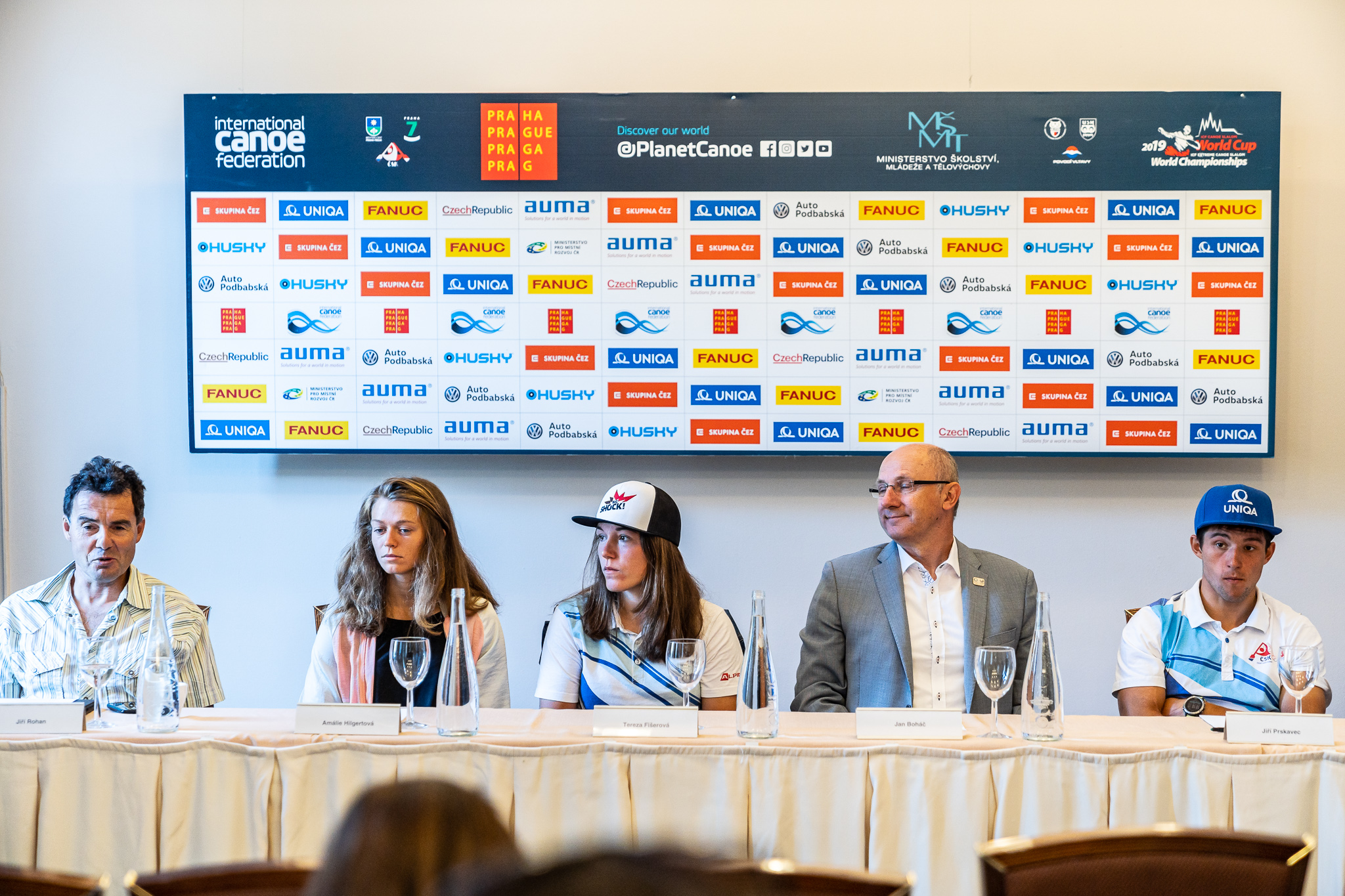 Vít Přindiš, overall winner of ICF Canoe Slalom World Cup 2017
If someone would tell me that I could fight for a medal in overall World Cup again, I would not believe it. To be honest, I do not think that I will beat my colleague Jiří Prskavec. I would bet that because of him the trophy for an overall winner will stay in the Czech Republic. However, even the 3rd place would be a great success for me. I am in a good shape and I am trying to relax before the race. I trained a lot last couple of weeks as I needed to get ready for the upcoming World Championships and qualification for 2020 Olympic Games which will be held in the end of September.
Amálie Hilgertová, European Canoe Slalom Champion 2019
To be honest I am mentally quite tired; this season is long and I have difficulties to stay focused. The most important competitions are ahead of me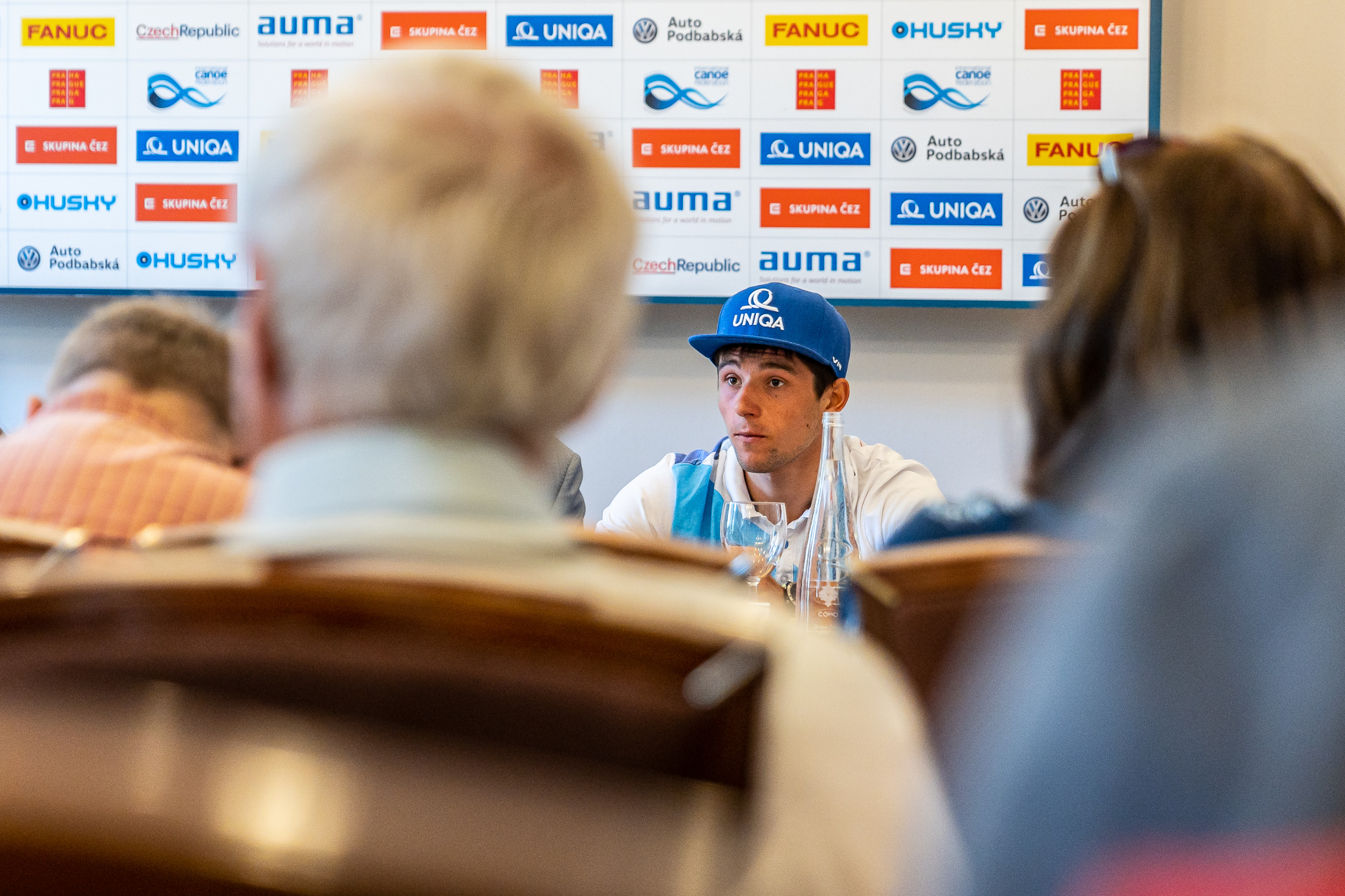 and I do want to end the season with successful results. ICF Extreme Canoe Slalom World Championships will be a great abreaction. It will be special as it will be a World Championships which is held at my home country. However, the priority will be definitely to concentrate on the World Cup competition.
It is very nice to see that people are interested in our sport and it motivates me for the future. As competitors, we are always happy if spectators come to support us. It boosts our energy, but of course it is also more mentally heavy to perform well.
Foto: Jan Homolka