Canoeist Weratsching and kayaker Grigar won their qualification´s run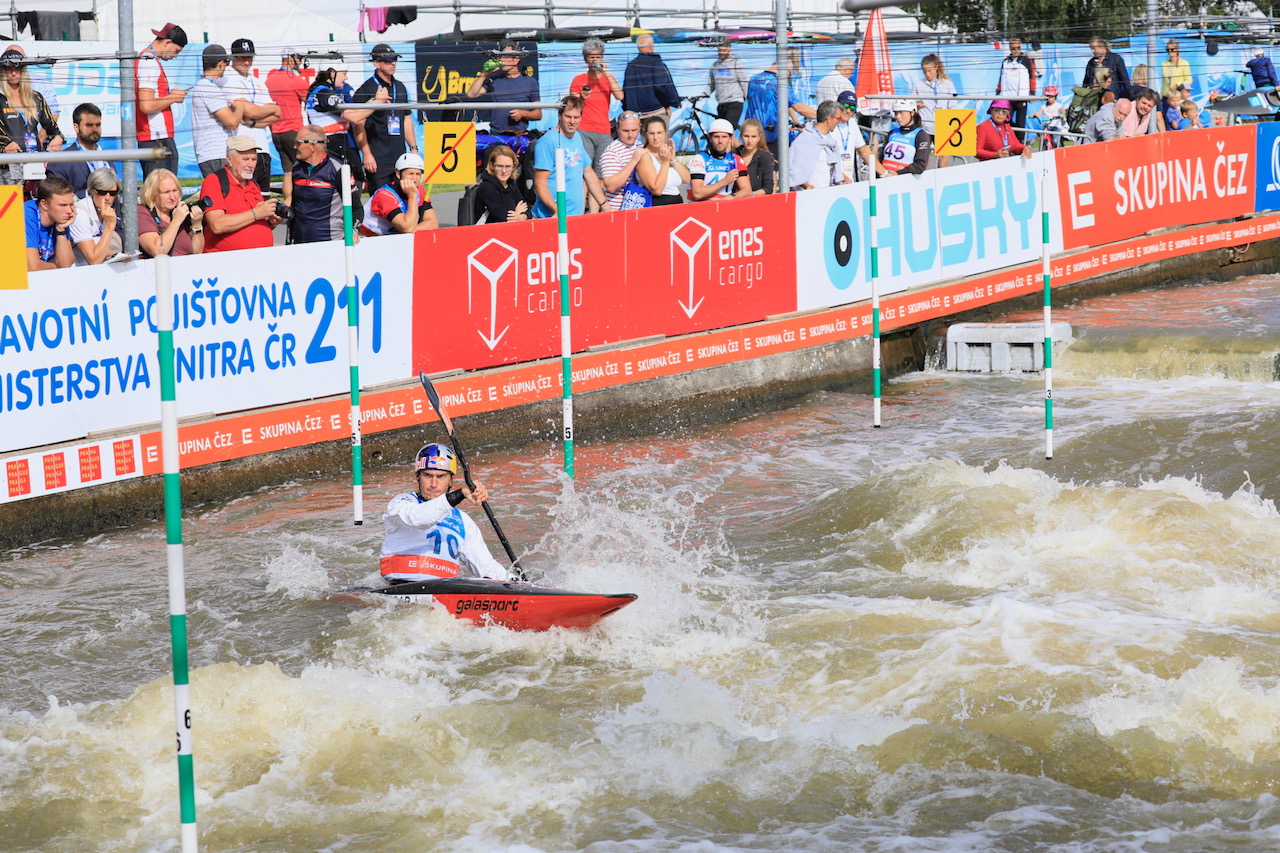 Leaders of afternoon qualifications became Austrian canoeist Nadine Weratsching and Slovak kayaker Jakub Grigar, followed by Kimberley Woods and Vavřinec Hradilek as second. Third places belonged to Jessica Fox and Jiří Prskavec.
All three kayakers admitted that the track was very technical and quite difficult. However, they enjoyed their runs and are looking forward to some rest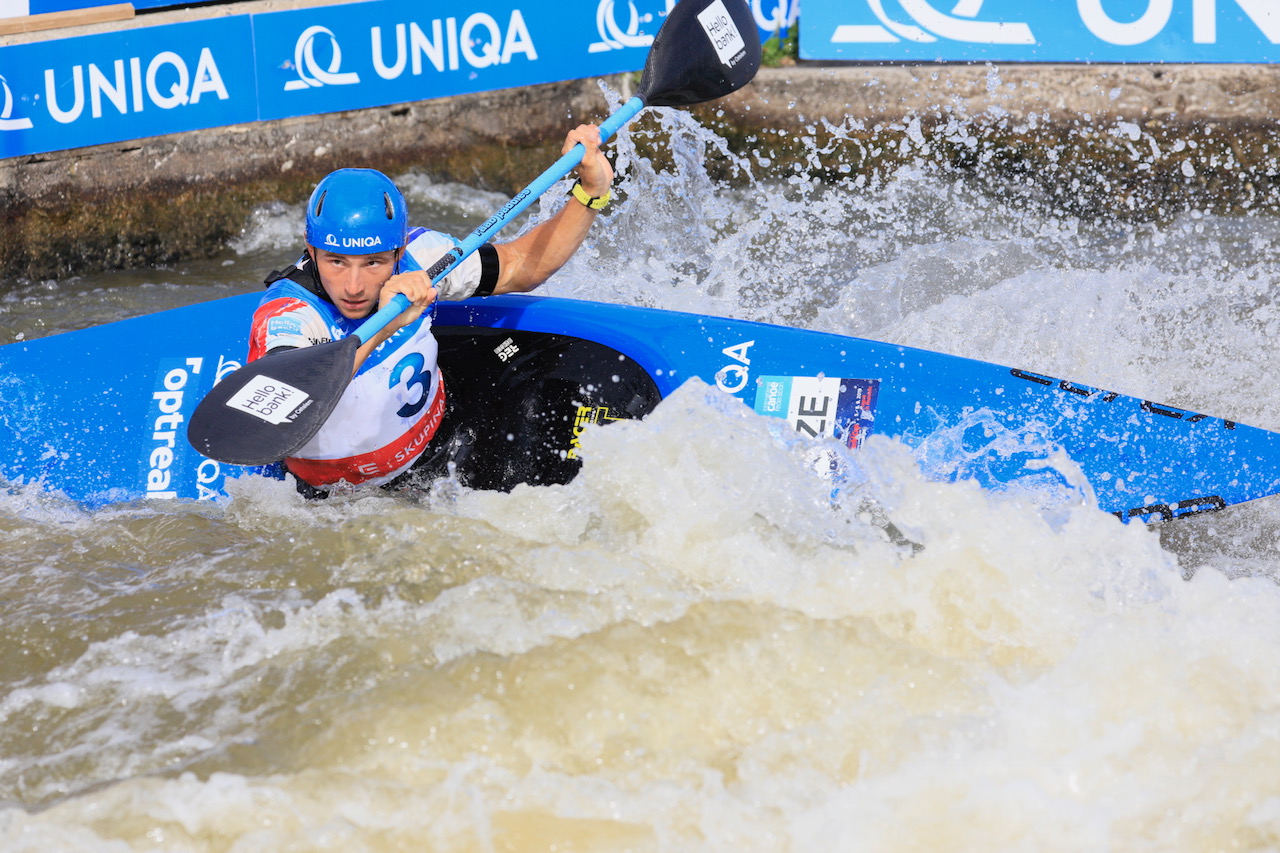 before Sunday's final. 'The track was difficult as the gates were located close to each other. However, I enjoyed it very much. I am glad that I performed so well, I tried a new technique and took some time off before the World Cup which obviously helped,' said Grigar.
The last year's overall winner of the World Cup and one of the biggest candidates for this year's title, Jiří Prskavec, was not very satisfied with his technique. 'I did not perform very technical run, but third place is still a comfortable advance. Therefore, I can rest before Sunday´s semifinal.'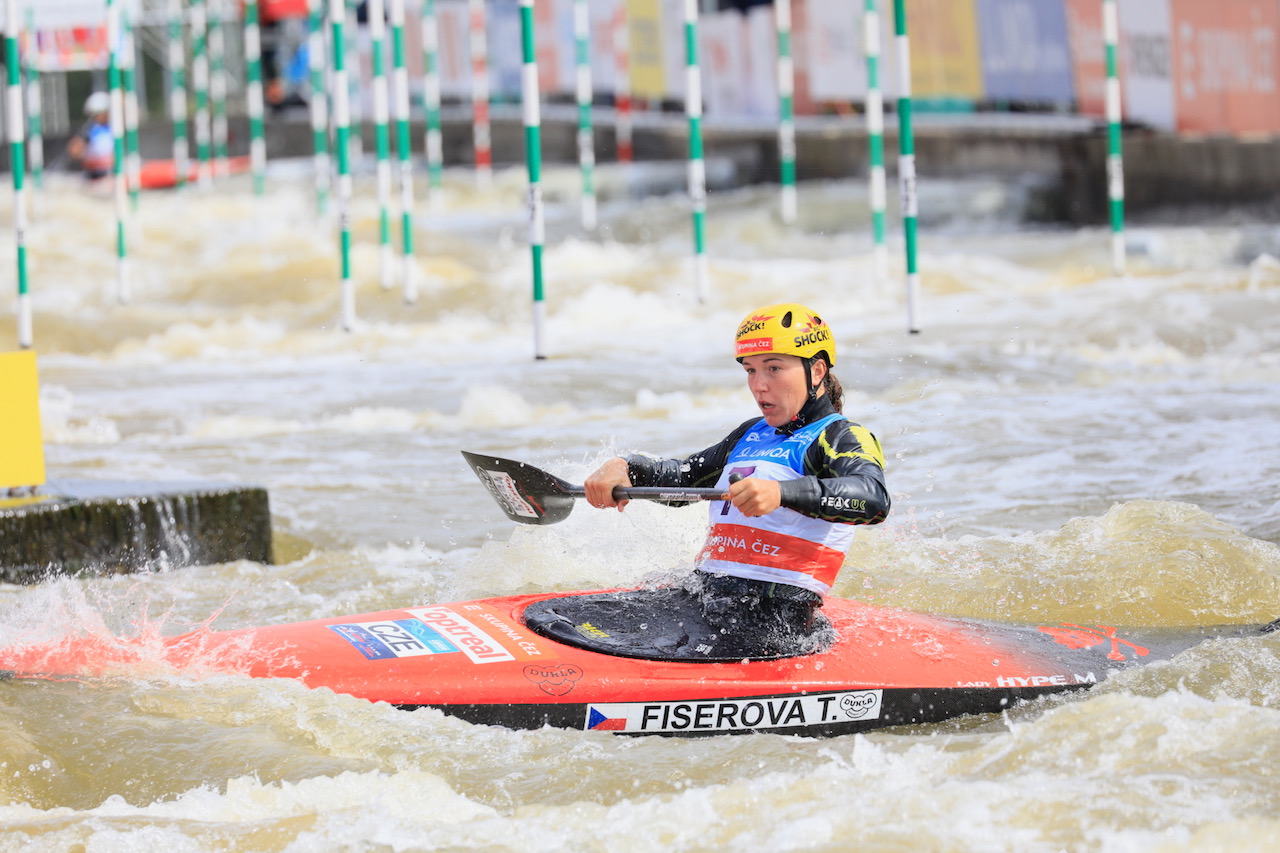 Even with two touches was very satisfied female canoeist Nadine Werastching. 'It was a really good run; the course is really technical. I did my best and tried to stay on the line. It was almost impossible not to touch, so I had to.'
The big fan of the course, Kimberley Woods finished second with one touch on the last gate. 'I absolutely love this course; it is my second favorite. They gave me a touch on the last gate. However, it does not matter because I am through and I am looking forward to the rest of the weekend.'
Pictures: Martin Hladík