K1 qualifications in Prague won by Fox and De Gennaro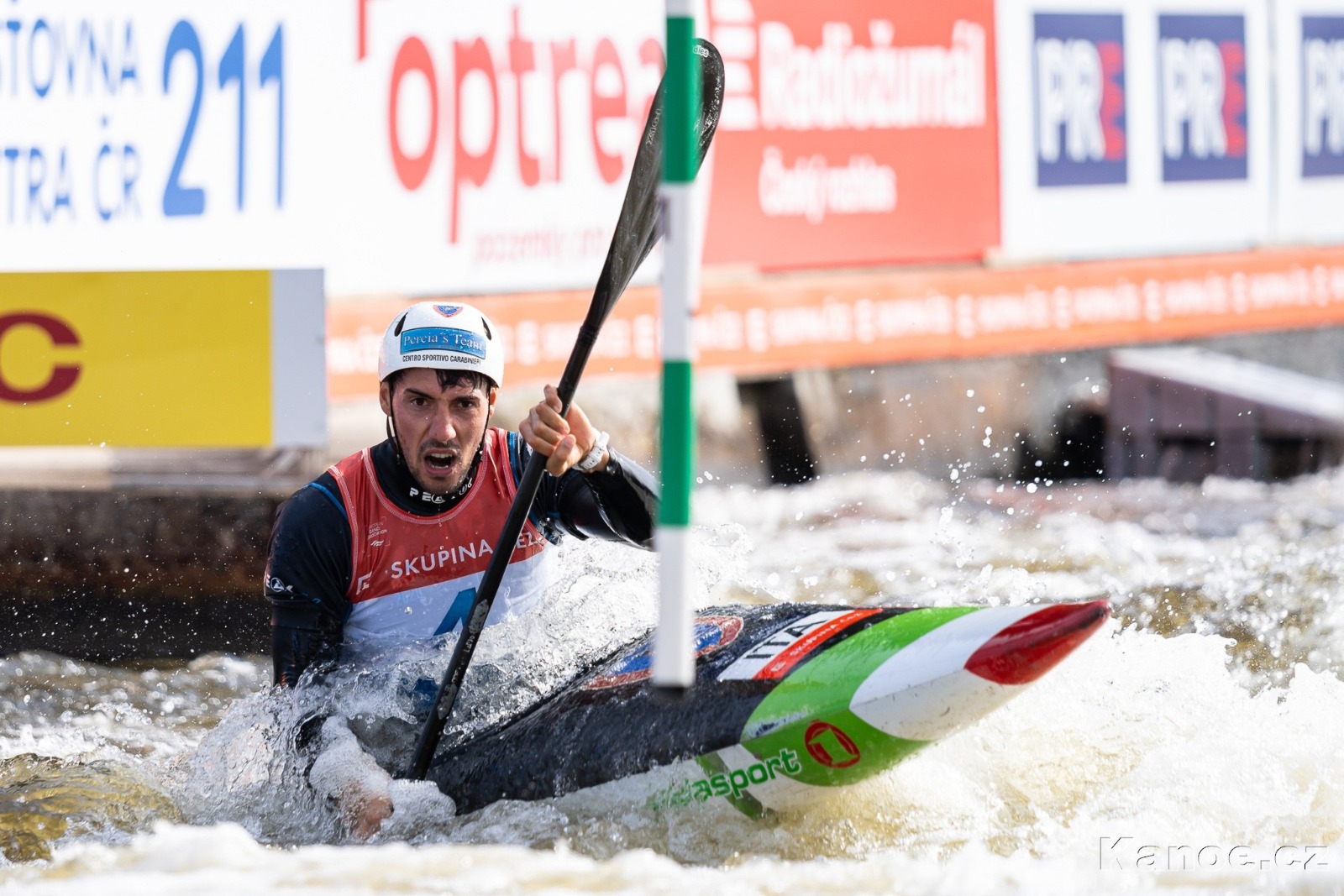 From 11 to 13 June, the Canoe Slalom World Cup is taking place on the Prague Troja channel. It is the first stop of this year's whole series. The first qualifying races were completed by kayakers on Friday morning. Among the women kayakers was the best Australian Jessica Fox, in the men´s kayak was Italian Giovanni De Gennaro the most successful. All Czech boats advanced from the qualification in both categories.
K1 Women
In the beginning, 56 kayakers took part in the start, which were waiting for a two-round qualification. The best 20 advanced from the first race, and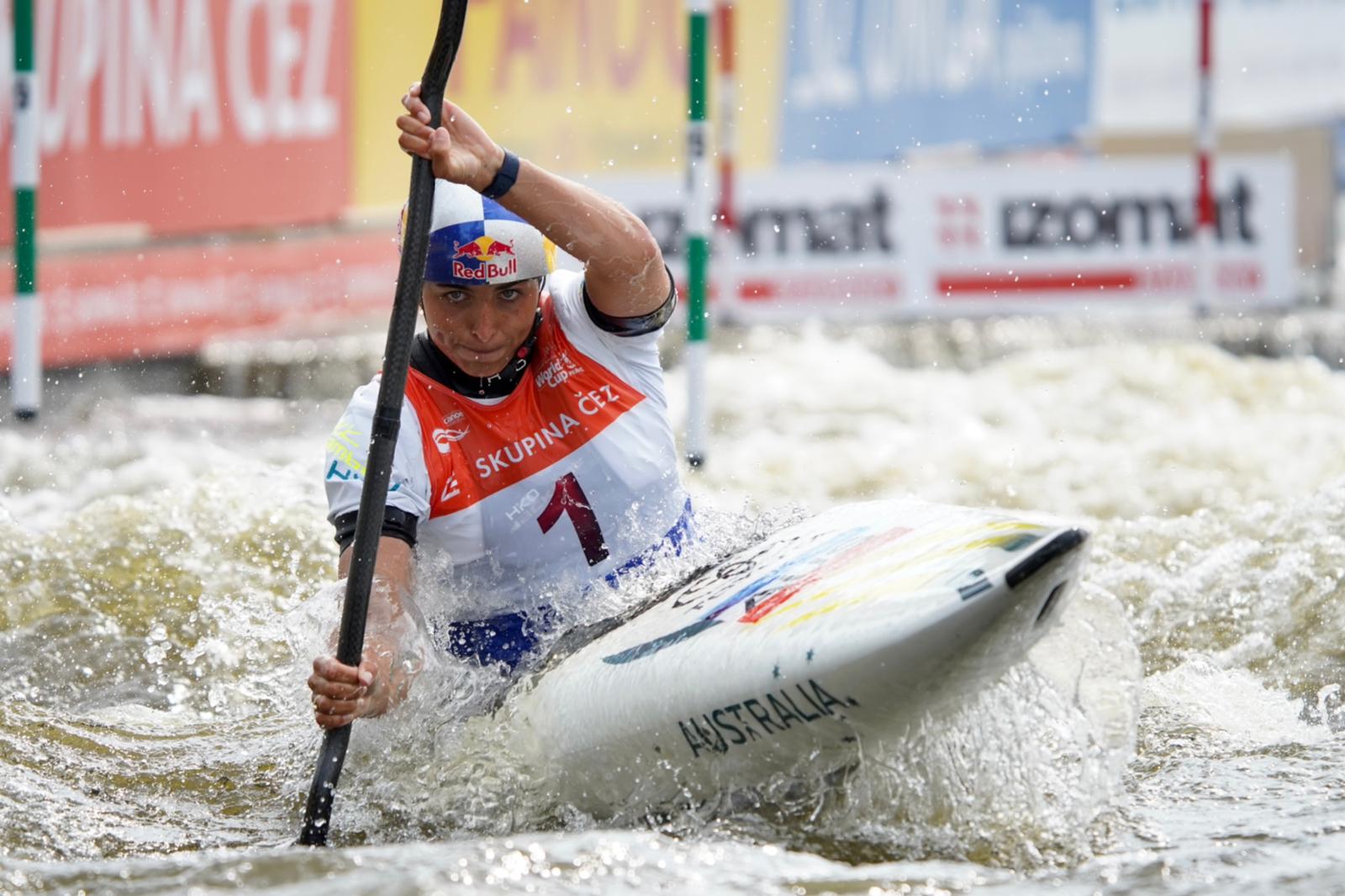 another ten from the 2nd heat. The winner was the sovereign Australian Jessica Fox, who paddled straight without mistakes in a time of 95.15 s.
"I am so happy to be here. It is really exciting to be back on the start line and to be back in Prague where there always are great vibes, great atmosphere. For me it was very important to come. We weren´t sure if we could come from Australia, it was very strict because of corona virus, so to be here, I am so happy and so grateful. Last year was hard, just training, no races. Having to look at the positives, trying to do what I can. I love the racing, I really missed that last year. I am happy with my run, I was nervous; it was first race in a while. I made couple of mistakes because of nervousity, but still it was a good run," said Jessica Fox.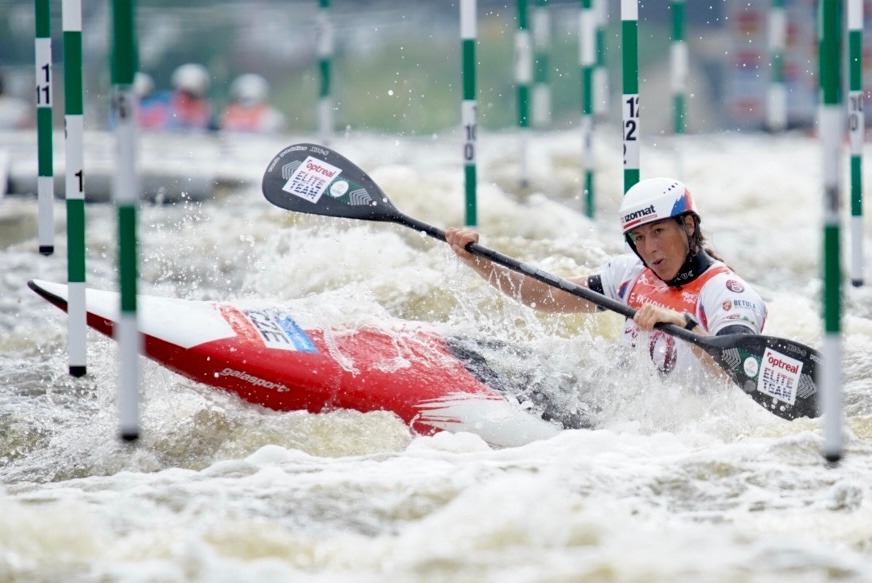 The pair of Czech kayakers Kateřina Minařík Kudějová (102.38 s) and Antonie Galušková (102.78 s, 2 seconds penalty) also advanced from the first run straight to Saturday's semifinals. "I wanted to make sure that I progress to the next round. I was paying attention to some gates, and in the end I was surprised that they were quite light. The only thing I couldn't do was the lower part. I paddled here differently than I wanted. But I didn't want to make unnecessary touches and preferred to go for sure. I'm glad I advanced straight from the first run. It is also a great motivation for me that there are also competitors from the rest of the world, with whom we have not competed for a long time. I was really looking forward to it, especially when competing home, we always do well here," said Minařík Kudějová.
K1 Men
After the women's category, the 25 gates were ready for men´s kayakers. From the 61 kayakers 30 competitors advanced from the first heat, another 10 again from the second one. All three Czech team representatives - Jiří Prskavec, Vavřinec Hradilek and Vít Přindiš - went to the semifinals without any problems on Saturday. "It's traditionally great in Troja, more or less the entire world's top class gathered here. My ride was definitely not perfect, but at the same time I performed as it should be and belongs to the qualification. My goal is definitely the finals," laughed Vavřinec Hradilek after finishing on the 12th place (90.29s, 2 seconds penalty).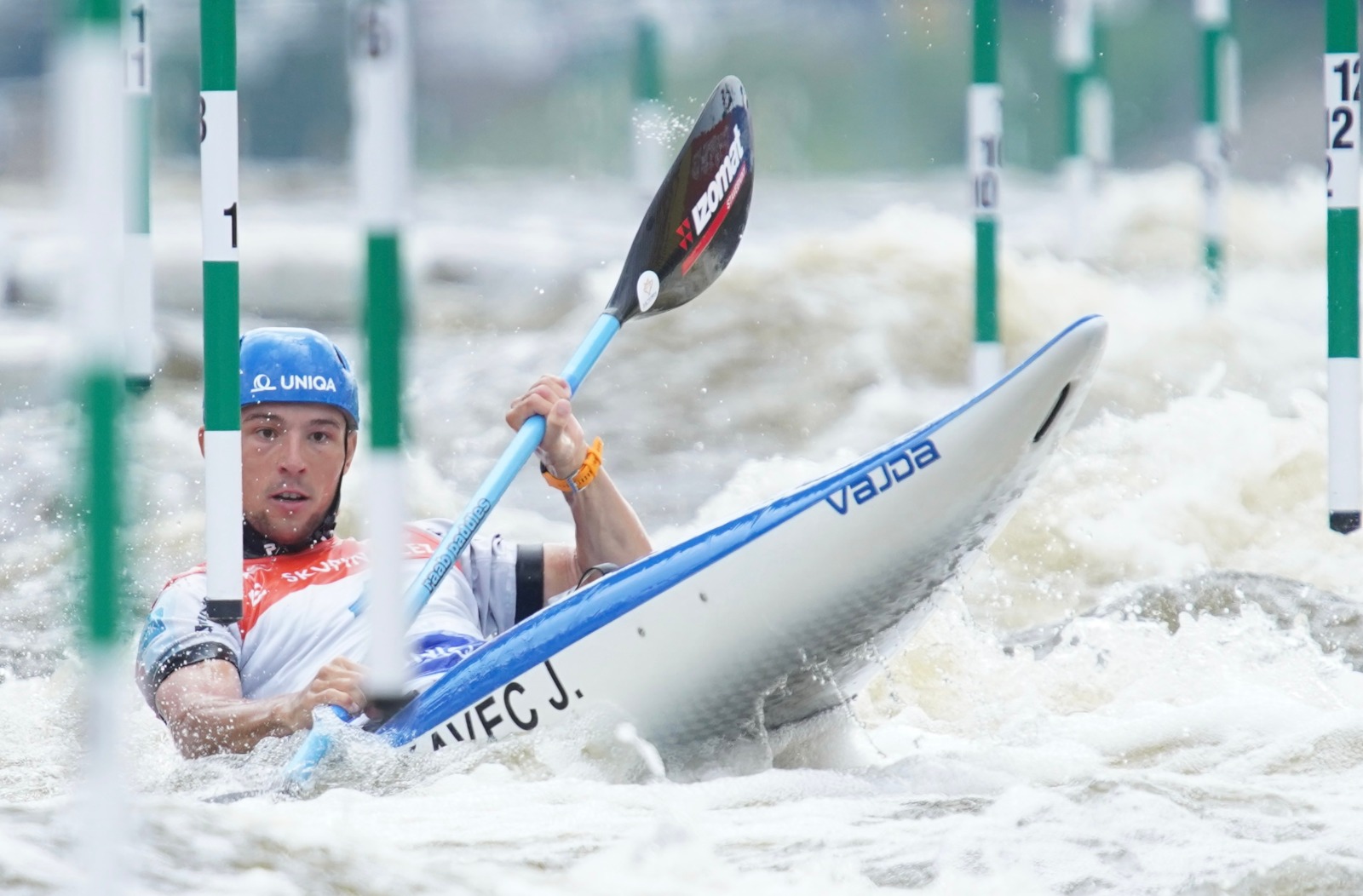 Jiří Prskavec finished one place ahead of him (90.03 s, 2 seconds penalty). "My time was the second -third best, that's still fine. I think the water rose a bit for our heat, I wanted to paddle one combination more at risk than would be healthy and cut my line and the touch turned out to be. But it's good for qualifying. I honestly didn't expect it to be chopped like that. But I knew I was two seconds behind the fastest, so I wasn't in such a hurry to finish. My plan was to advance from the first run to relax a bit, and I succeeded," said Jiří Prskavec.
The best of the Czech three-leaf clover was Vít Přindiš, who, thanks to a clean ride in 89.22 s, placed sixth. The qualification was won by the Italian Giovanni De Gennaro, who drove flawlessly in a time of 87.22 s. " My run was good, especially first six, seven gates and then I was about to ride to the end. I think it was quiet easy course, but it doesn´t count for tomorrow, we will start from zero. It is really amazing to be back here and compete again. Everybody now appreciates that now much more, all the effort of organisators," said de Gennaro.
Photo: Jan Homolka