Alea iacta est. Starting bibs for paddlers at Town Hall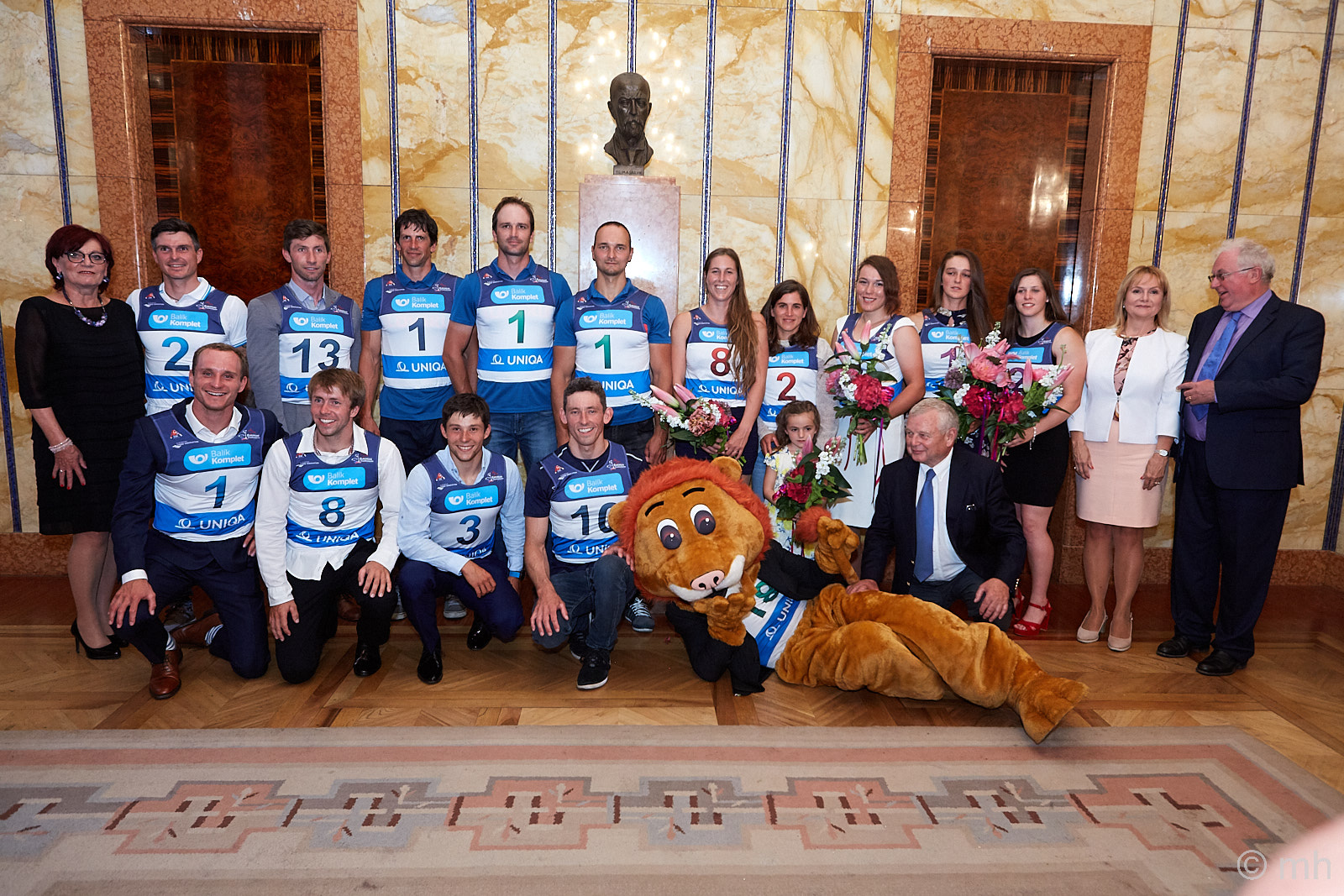 After the opening ceremony at Hybernia Theatre, the reception of the expeditions and the biggest favourites of the European Championships took place at the Town Hall of Prague.
Starting bibs were distributed to those competitors who belong to the greatest ones and should fight for medals. "The Czech Republic has always done well, I hope that we will show that we are a strong opponent that should be counted with," said professor and Deputy Mayor of Prague Eva Kislingerova.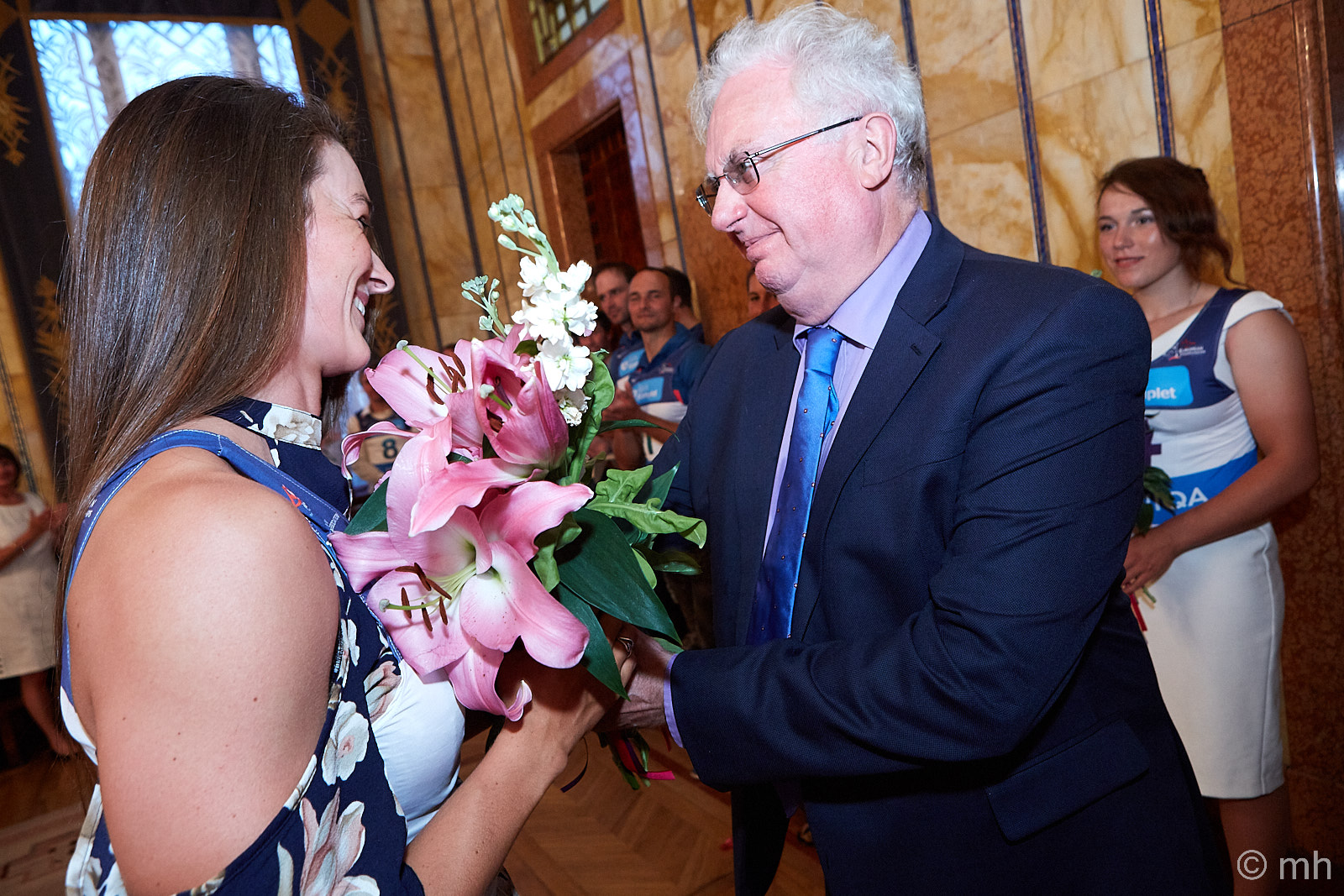 The championship in Prague-Troja takes place at the yard of the Faculty of Physical Education and Sport which is a part of Charles University.
"I would like to wish all the participants good luck. I hope that this great sporting event will get along without any problems and injuries," said Miroslava Oliveriusová.
Mostly Czech paddlers were given the bibs which is very pleasant for all Czech canoe slalom fans. A lot is expected from the kayak trio – Tunka, Přindiš, Prskavec.
Starting bibs has their owners. However, as all the favourites have agreed, the number on the chest is not such as important factor.
Photo: Martin Hladik