Farewell to C2M category: Czechs take gold and bronze medals, silver goes to Germany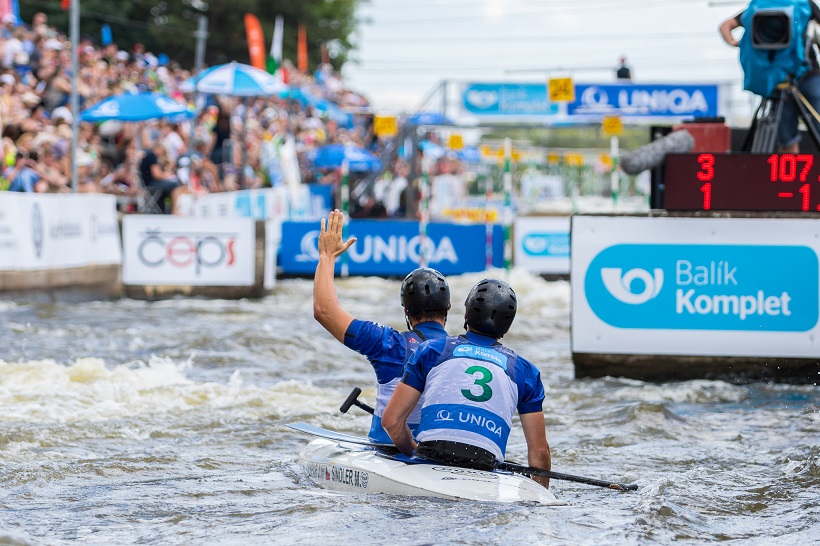 First final race at the ECA Canoe Slalom European Championships 2018 in Prague brought two medals for domestic Czech teams in C2M category. Despite 2 seconds of penalties Jonáš Kašpar and Marek Šindler are Europe Champions, bronze medal goes to Ondřej Karlovský and Jakub Jáně. Robert Behling and Thomas Becker from Germany reached second place, less than one second behind winners.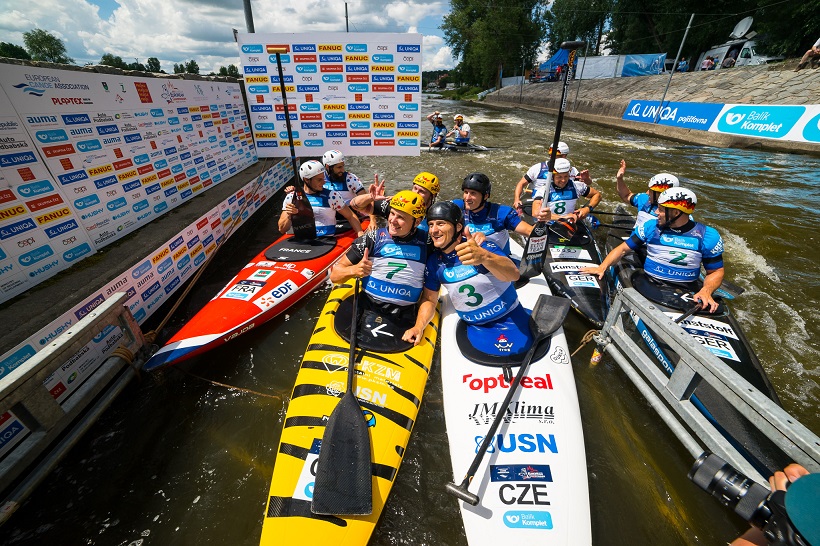 It is the greatest success for Czech gold medallists. "Title is title, we are happy, of course. But on the other hand, Olympics are the biggest dream for all athletes and our dream came true in Rio de Janeiro 2016," said Jonáš Kašpar. "We announced that this is our final start in Prague in our professional career and we can´t be happier that we won gold medal in front of incredible Czech audience. We wished to finish our journey being on top and we managed that. That´s awesome," added Marek Šindler.
"It is very touching moment for me, it was our last race, last chance to win medal and I will remember this moment for the rest of my life," said at finishing area bronze medallist Ondřej Karlovský.
It was a bittersweet race for everyone in C2M. This category disappears from the ICF programme and Olympics programme as well.
Photo: Jan Homolka, kanoe.cz