I want to succeed on the home soil again, says the kayak world champion Vít Přindiš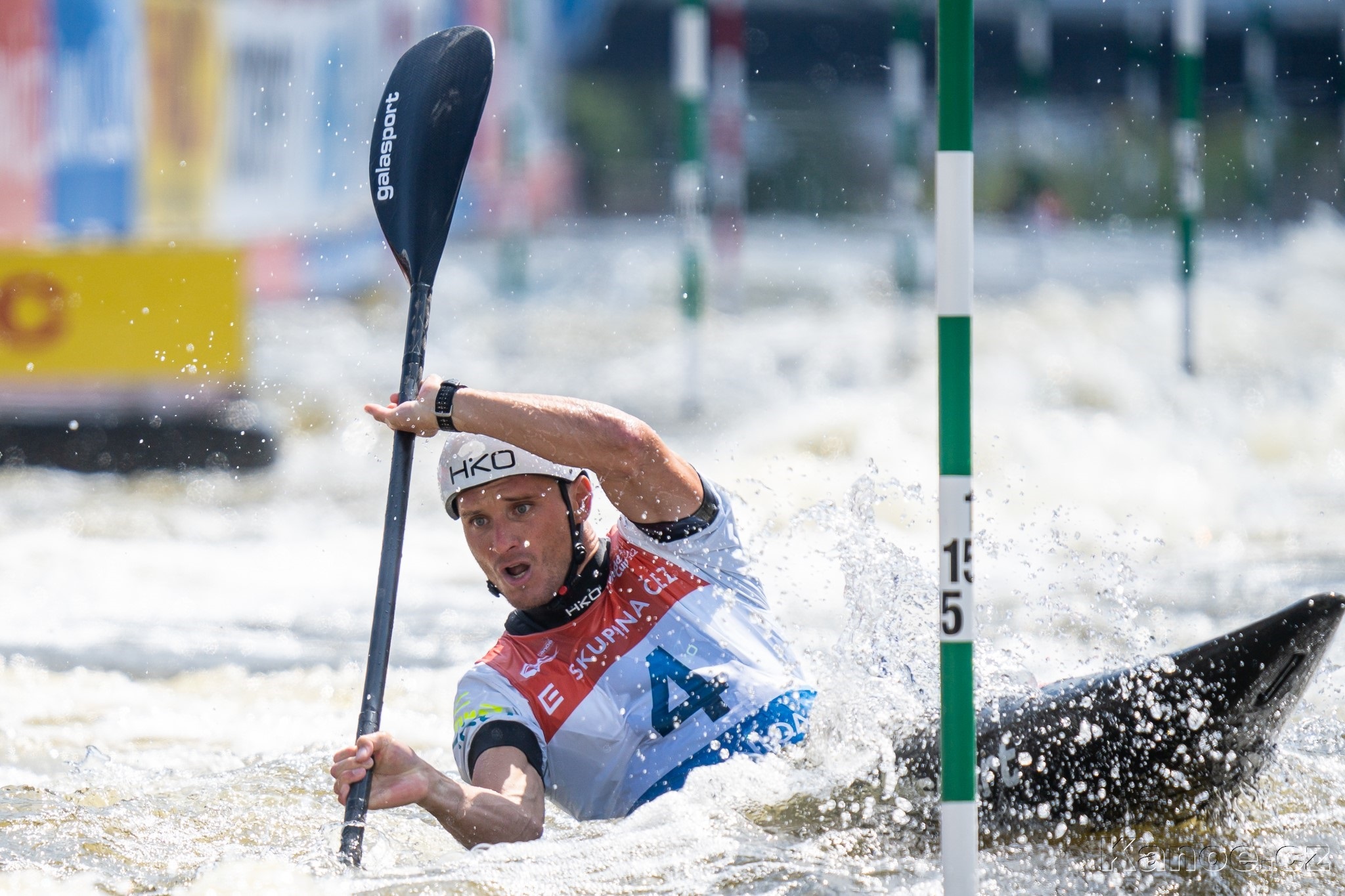 The current world champion from last year's Augsburg, Vít Přindiš, has a special motivation to compete this year. He will start the season symbolically again at the Eiskanal on German soil, but one of the highlights of the season will be the second of the World Cups in this year's series - at home in Prague-Troja next week. After last year's failure in the semi-finals, when he was knocked down by two penalty touches, one of the best kayakers in the world would like to shine in front of his fans and loved ones. The K1 women's and K1 men's categories will fight for medals on Friday afternoon. More than 390 boats from 45 countries will start in Troja, including a competitor from the Comoros Islands for the first time.
The ICF Canoe Slalom World Cup starts already this Thursday (June 1-4) in Augsburg, Germany, but many competitors are already thinking of home event in Prague. It's not just because they want to perform in front of the home audience and believe in an incredible atmosphere again. Many here also have other duties that they are happy to fulfil as part of the World Cup preparations within the time available. Even the kayak world champion and former winner of the overall series Vít Přindiš has great motivation this year.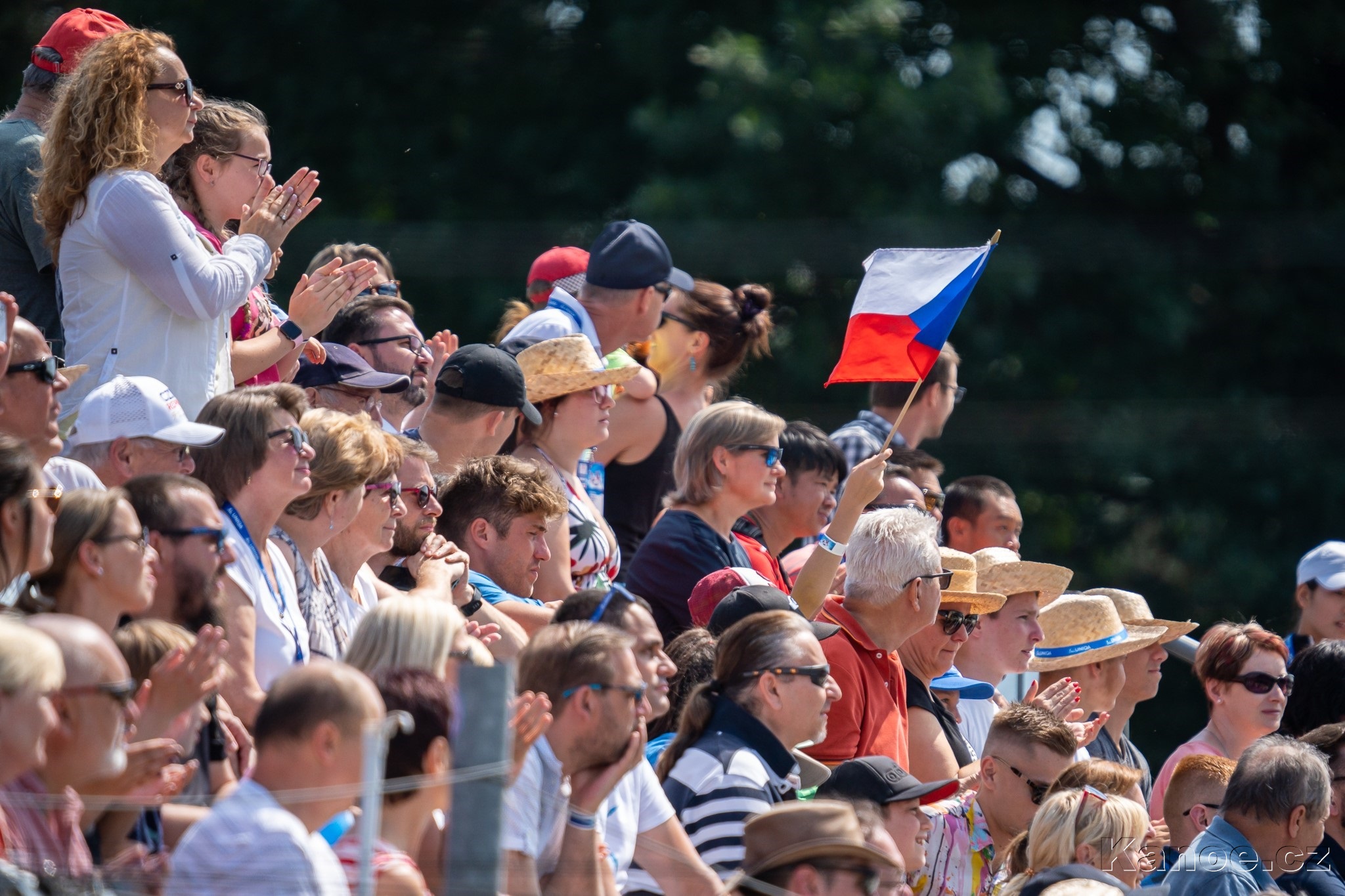 "I feel significantly better than last year, so I believe that this will translate into the race this year in Troja. Of course, training is one thing and a race is another. After last year's rather terrible home World Cup, not only from the racing side, which did not go well for me, but also because I did not enjoy the weekend in Troja at all, when unfortunately I also dealt with some other health issues in the family, I have a lot of motivation to race. So I hope that everything will go smoothly in this direction and that they will be able to perform significantly better than a year ago," revealed Vít Přindiš, who will compete for the medal with his training partner Jiří Prskavec and the newcomer to the team, Jakub Krejčí.
"I will try to prove to the home fans that I can paddle well even on the home water. I'm really looking forward to it. It really is one of the highlights of the year and I believe that it will be shown again in Troja and filled with fans. Hopefully, even on Friday afternoon, people will find their way and come to Troja to see great world-class kayaking," believes world champion Přindiš from Augsburg.
As a co-organizer, he has been helping with the preparation of events for the public for several years. The Paddleride with the 100 jubilee of the Czech Radio will take place on Sunday, June 4, from 14:00, when, traditionally, paddlers will board in front of the UK FTVS Boathouse in Troja and continue along the Vltava River. The more than eight-kilometer section leading from Troja to Kampa was completed by almost a hundred people last year, and current and former Czech representatives did not miss the traditional ride.
But Vít Přindiš will be absent this Sunday because of the program of the World Cup race in Augsburg. "This year, I was only able to join the organisation lightly. Most of the work is done by Lukáš Rohan and Lukáš Přinda. Hopefully, everyone will have a great time again," said Přindiš, who, like all the representatives, is waiting for the first sharp start this weekend in Germany.