Paddleride is a tradition. Summer weather attracted almost 100 paddlers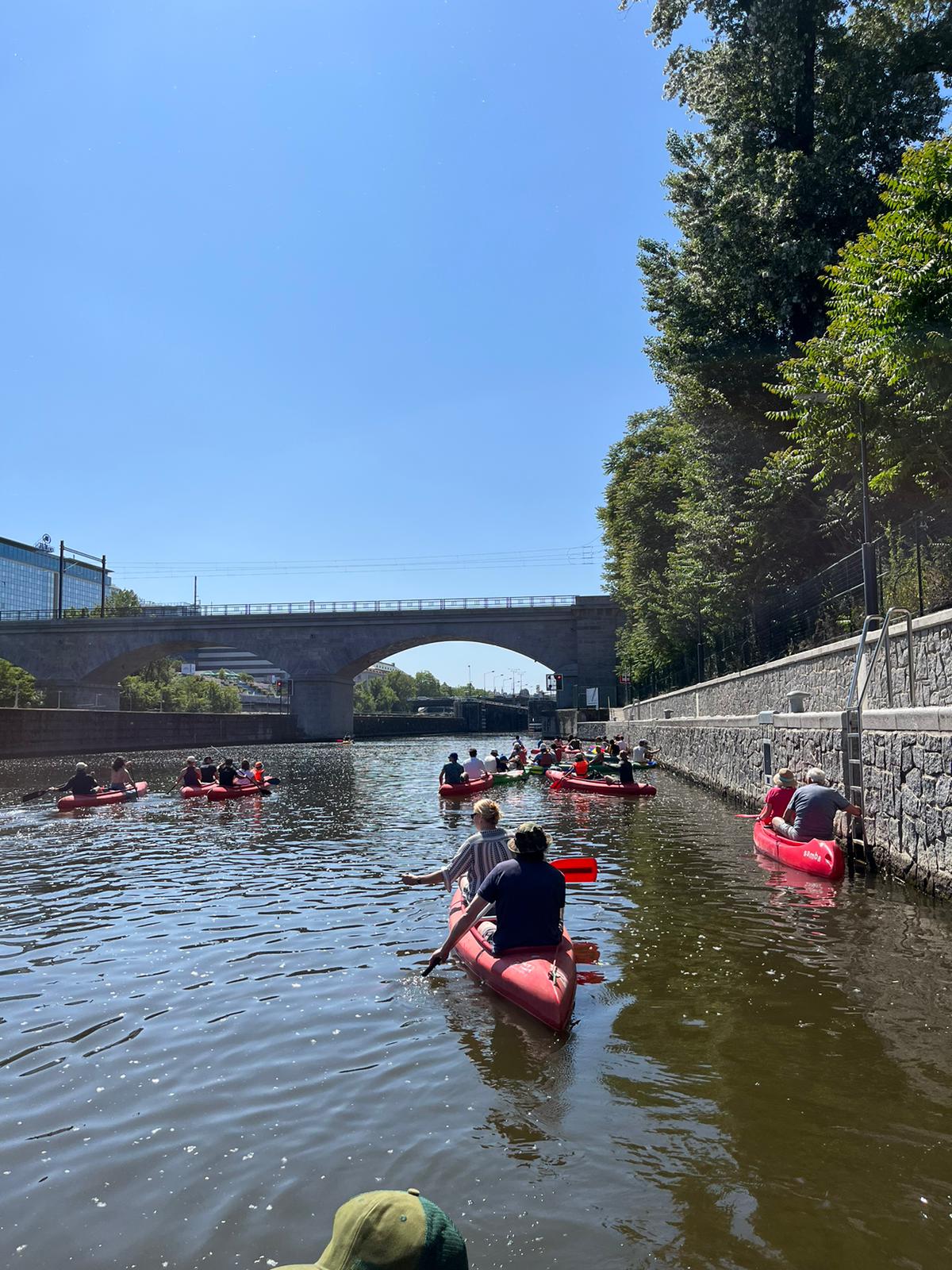 Paddleride with the 100 years of the Czech Radio was traditionally taking place a weekend before the ICF Canoe Slalom World Cup in Prague. On Sunday 4 June, almost 100 sport fans and 35 boats participated in this unique event starting from the Boathouse in Prague – Troja. Also Czech competitors including the silver Olympic medallist from Tokyo Lukáš Rohan did not miss the chance.
Olympic silver medalist from Tokyo Lukáš Rohan was one of the main organisers of the event this year. At the same time, he had the start of the first World Cup in Augsburg, Germany on his calendar at the weekend, which, unfortunately, did not go as planned. Then he could fully concentrate on Sunday's organisational work.
"I go the Paddleride basically every year and I'm happy when I can help in some way. I enjoy the atmosphere. It's always a Sunday well spent and an experience for me as well. I like this event and that's why I try to help at least a little," said Lukáš Rohan.
The course of the Paddleride, which this year combined its name with the celebrations of the 100th jubilee of the media partner of the Canoe Slalom World Cup, leading through the centre of the capital with wonderful views of all the monuments along the Vltava, is a boating holiday for the participants and that is why most of them return to the Paddleride every year. "We couldn't miss it this year either. And whenever I can, I would like to go again," said one of the participants. "I really like the event, I've already done it many times. The weather has been kind to us in recent years," said another boater.
Lukáš Rohan participated in the organisation together with other members of the team - Lukáš Přinda and also Vít Přindiš, who still had representative duties in Augsburg on Sunday. "I like that we get to meet people and enjoy the water a little differently than during the races in Troja. Seeing the Charles Bridge and looking from the Vltava to Prague Castle is always an experience, and that's why I like to ride it," described Lukáš Rohan.
Paddleride got everyone in the mood for the upcoming elite slalom races, which will take place from Thursday 8th to Sunday 11th June in Prague's Troja. The organising team, led by director Jiří Rohan, believes that the fans will not be disappointed and will be able to create a unique atmosphere again, which all Czech and foreign competitors are already looking forward to.