Fox and Savšek have the gold on C1. Bronze for Satková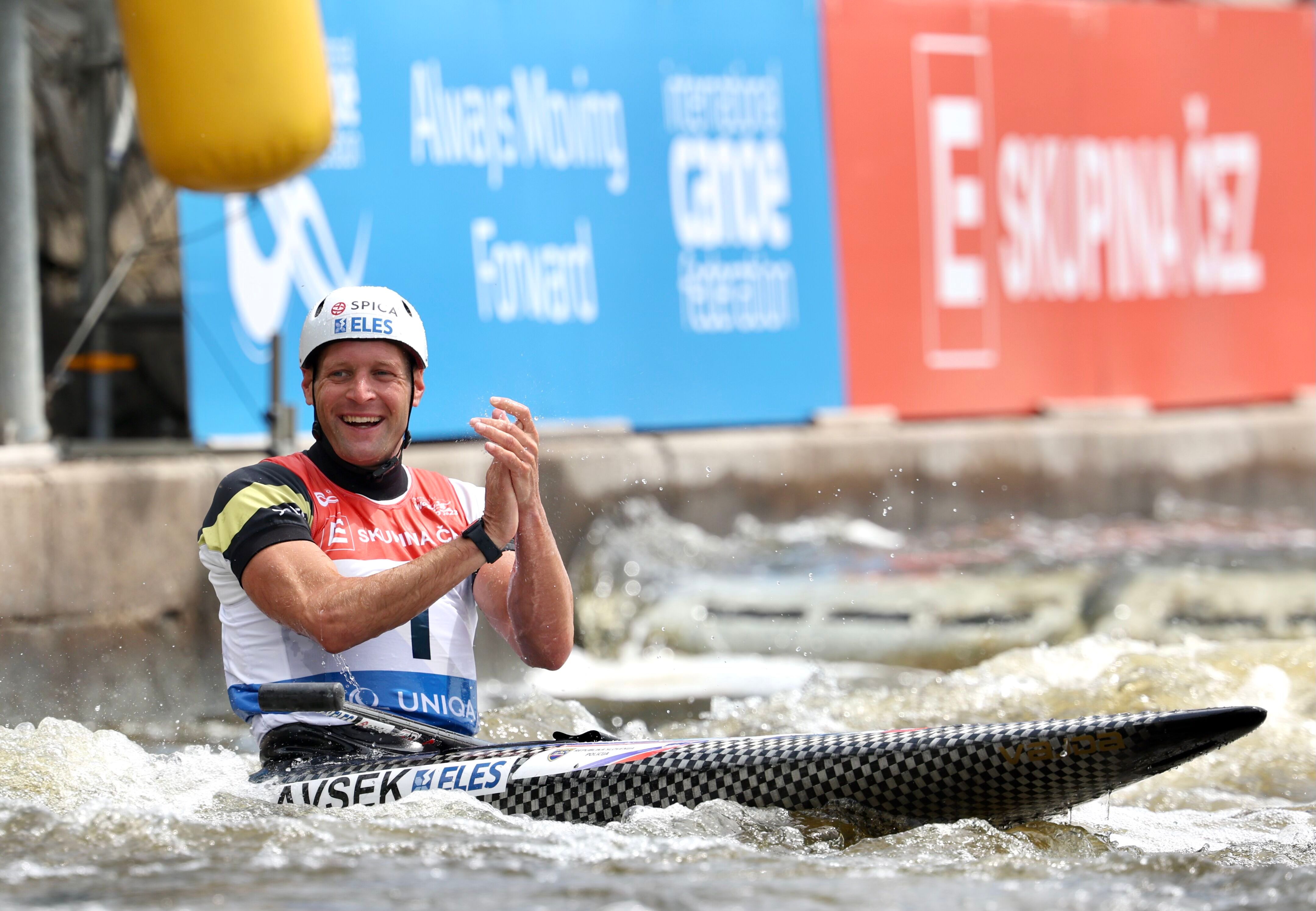 Saturday (June 10) in Prague's Troja belonged to the C1 competitions. The Czech fans could enjoy another medal, when Gabriela Satková won the bronze. Silver in the women's race went to Monica Doria Vilarrubla of Andorra, and the second gold from Prague goes to Australian Jessica Fox, who will celebrate her 29th birthday tomorrow. The Czech trio did not succeed in the final of the men's category. Slovenian Benjamin Savšek celebrates the gold, silver goes to Slovak Matej Beňuš and the bronze to France thanks to Jules Bernardet.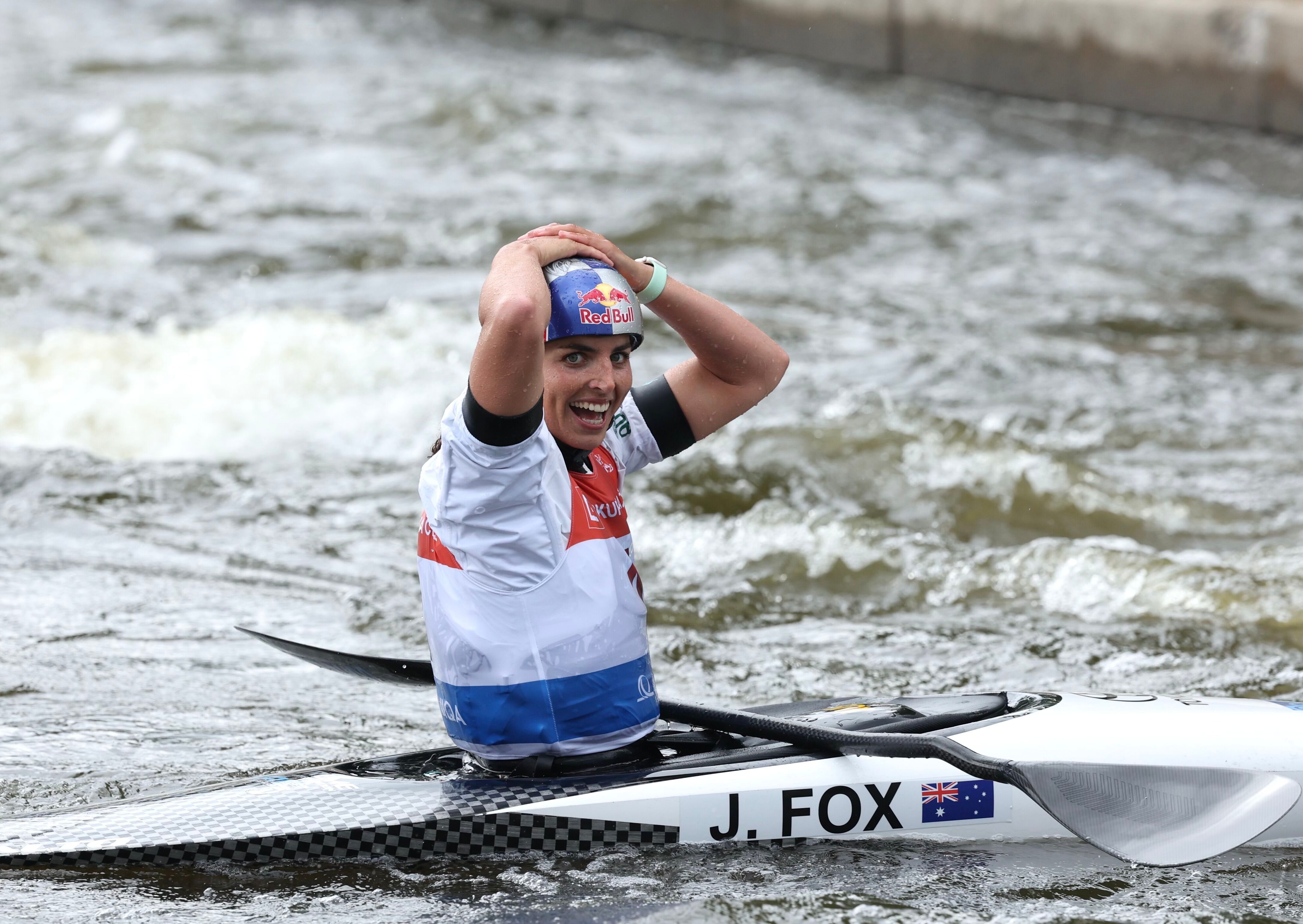 Jessica Fox got her second gold for her birthday
Two Czech boats entered the C1 race. Tereza Kneblová, however, did not clear the gate 18, she got a 50s penalty and finished tenth. The Czech canoeist Gabriela Satková pleased the Czech crowd when she achieved a bronze medal. "I'm very happy, I have to say that I was really nervous, I didn't want to disappoint all the fans who came, and especially I didn't want to disappoint myself. I wanted to show what was in me. And I'm so glad I succeeded. Of course there were some mistakes, but they are always there, the ride was great and I am really satisfied. The goal was not to mess it up, that includes not touching the gates, and I succeeded. Everything went according to plan except for one thing. Of course, I heard the name Jessica Fox at the start, but I tried not to listen to it, it was clear to me that she would set a good enough time, but I tried not to go for her time, but for my good ride. Medals in Troja, that sounds beautiful, and it feels even better. I'm glad that people came and that I can share it with them," Gabriela Satková was enthusiastic.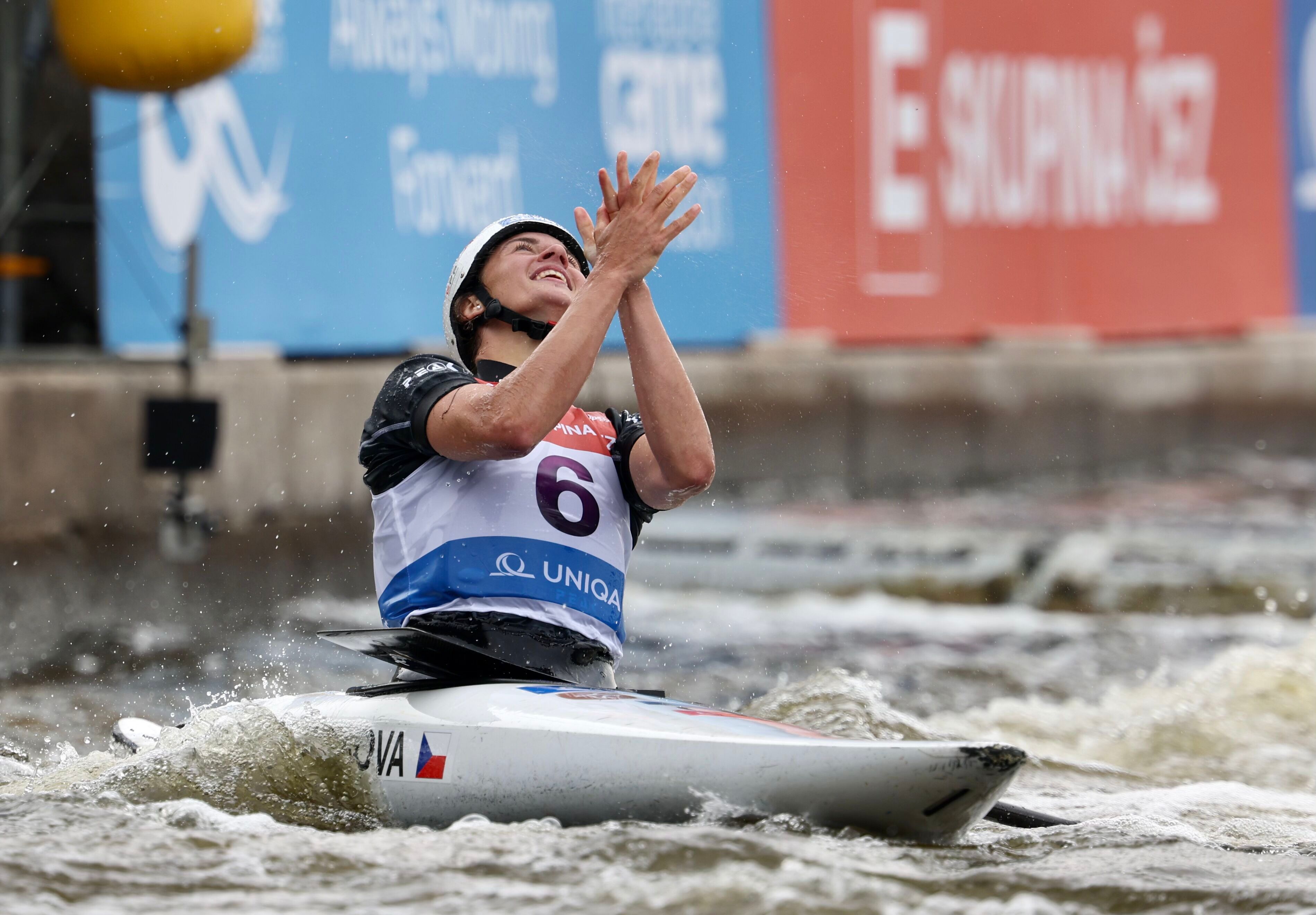 Despite two penalty seconds, the Australian Jessica Fox showed an excellent ride and will take another gold from Prague's Troja. "It was really special. Last time I did that was in 2019 here. So I am really happy to do two good runs in K1 and C1. Last week, I did well in C1 but not so well in K1, so this week, after yesterday, when I was doing so well in K1, I really wanted to show something in C1. I was quite nervous because the course is really challenging in the C1. I knew I could make up some time at a few places. In the final, I was on the pretty good run and I was pretty happy I was able to achieve this. It is my birthday tomorrow so I think I will be eating a lot of cake," said Fox who will turn 29-years tomorrow.
Unfortunately, home canoeist Tereza Fišerová did not manage to get to the final, as she scored six penalty seconds in the semi-final and finished twelfth: "I went quite well, unfortunately there were two mistakes and three touches, which eventually moved me down. I'm terribly sorry. I was worried about how I would be with my strength, but I did well on the canoe, my strength did not decrease, and the track as such was also good for me. I'm even more sorry that I won't be able to go to the final. For me, this is the saddest news," Fišerová regretted after the finish line.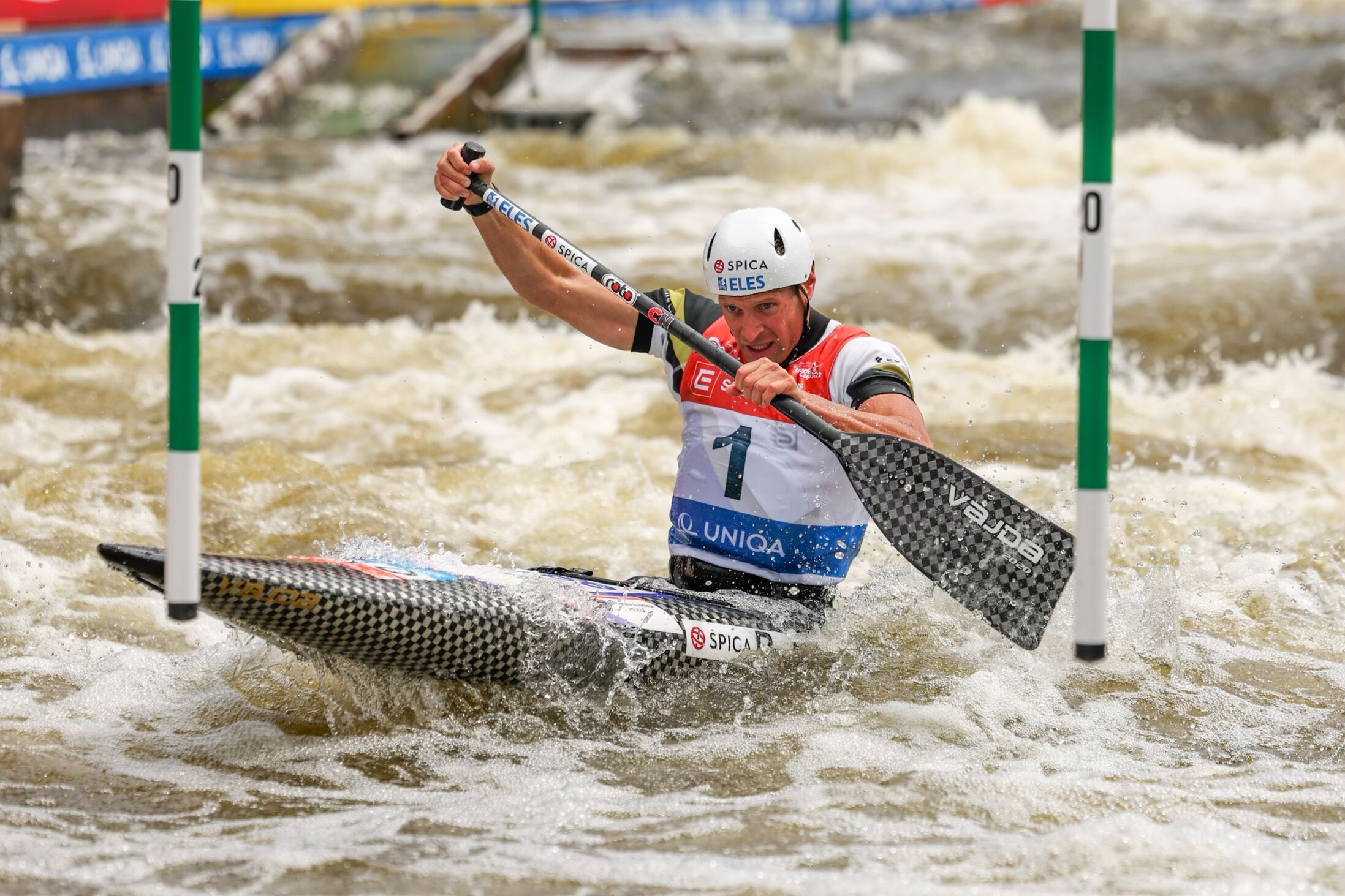 Men´s victory for Slovenia
Spectators watched the C1 men final with great excitement, where the entire Czech trio Prskavec, Rohan, Chaloupka flew through when they took first, third and fourth place in the semi-finals. However, the home team did not prevail in the final rounds. Václav Chaloupka finished sixth best. He was chasing a medal until the seventeenth gate.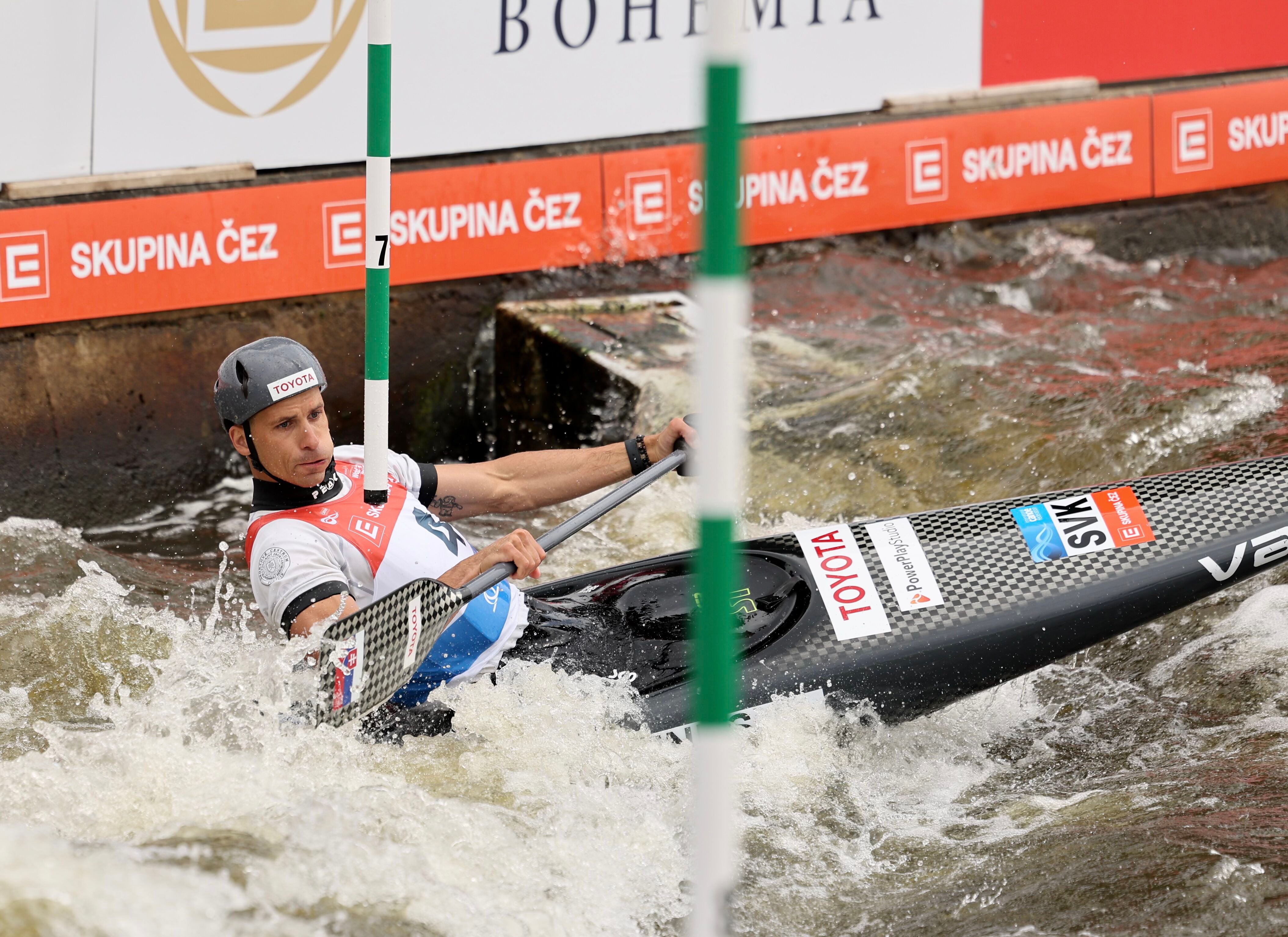 "I bounced badly in the eighteenth gate. That's water slalom. For a moment I didn't read the course perfectly and it didn't react well to the water that was there. In our sport, it's now and gone. Then I think I went the bottom too well. The whole ride was good except for that one combination. I'm gunning for it and I believe I'll get there soon. I still have to be patient and humble and I hope it comes soon. It was amazing in Troja. It was my first World Cup final here at home, it was really a wonderful experience. A piece was missing, I really regret the touch," Chaloupka said after the finish line.
The winner Benjamin Savšek of Slovenia was very overwhelmed in the mixed zone. The Slovenian representative was the only one to get under 100 seconds in the final, performed a literally professorial performance on the water, and he also had a clear ride in the best time of the day, 97.65. "I am pretty happy – after a long time I am standing on the top of the podium on the World cup and it is amazing. I felt a big pressure on the start, Jiří Prskavec started after me and I knew I needed to show a good run and it was a tough course but I am really happy I managed it. Next week we have a next World cup in Tacen so I am looking forward to it – it will be even more stressful but I am very happy to host the World Cup back in my home and it will be fun," said Savšek.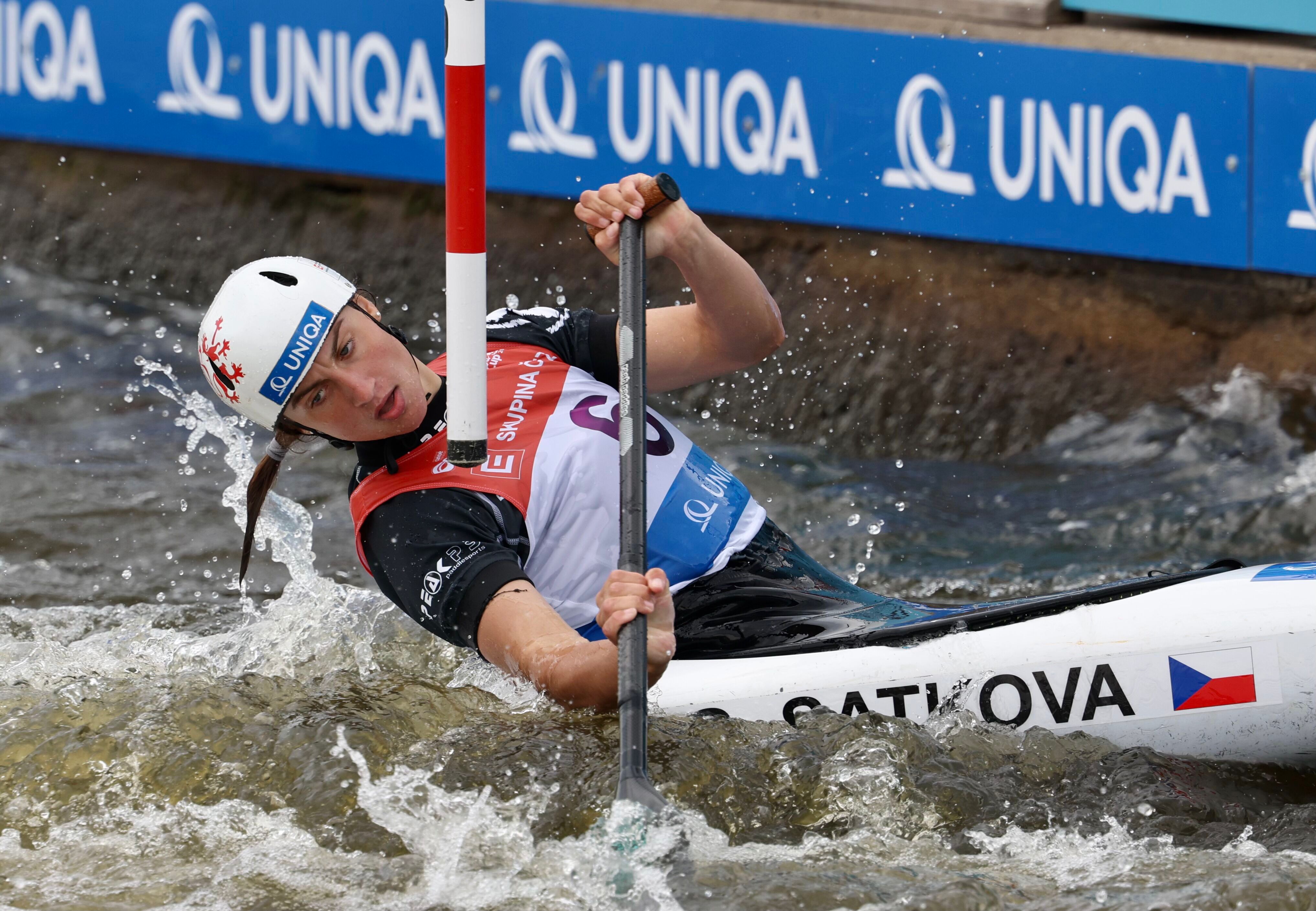 In the end, the winner of the semi-final, Jiří Prskavec, took ninth place. "I feel good. The course is really challenging. I can go fast on such courses, but I also mess up a lot. The semi-final was perfect and this ride was bad. It's exactly about the fact that I still have a lot to learn and that I can't go all the rides perfectly. I'm more or less satisfied with this ride, although it didn't slide as much as the previous one. I have a lot to learn," added Jiří Prskavec. The third home star Lukáš Rohan ended on 10th place after the 50s penalty.
Photo: Štěpán and Luděk Šipla